Breaking Bad to Jersey Shore: 7 Cities That Profited From Hit TV Shows
From the small screen to a big economic boost -- small businesses in these towns cashed in from the success of TV shows.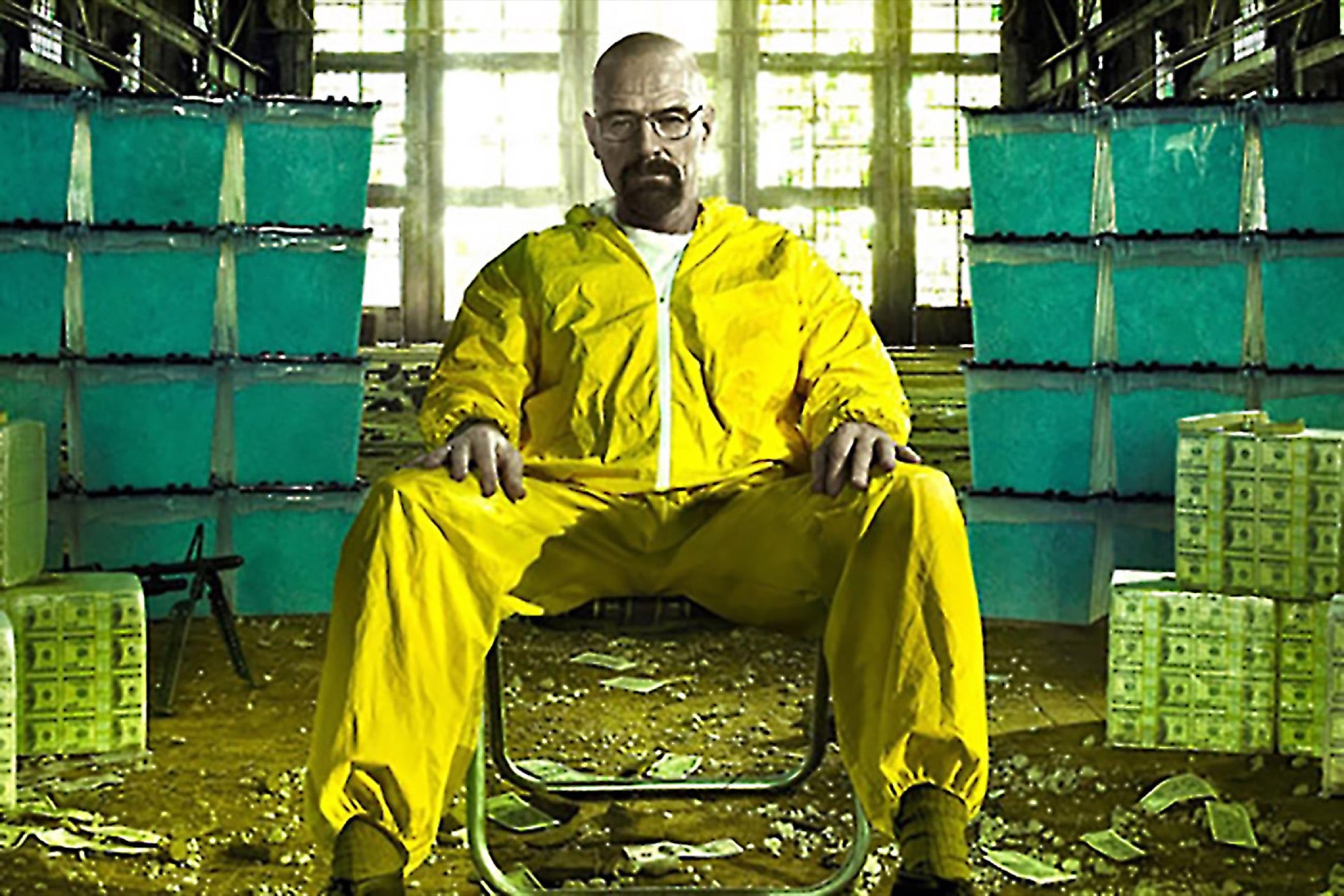 Opinions expressed by Entrepreneur contributors are their own.
When viewers fall in love with a television series, its characters can start to feel as familiar as friends. The same is true for its setting. We all came to know and love Seattle from watching Frasier and Grey's Anatomy. And it feels like everybody knows your name in Boston due to Cheers.
In fact, popular series can bring a boon to the economy of the cities in which they're set – whether or not the shows are actually shot there. And while New York and Los Angeles have benefited from the entertainment industry for years, the economic impact when a hit TV show films in smaller cities can be a huge boost to local businesses.
From employment for locals to bumps in tourism and new small businesses, here are seven cities that saw some green due to their "starring role" on the small screen (plus the next possible boom town).
'Breaking Bad': Albuquerque, N.M.
Millions of people tuned into AMC's Breaking Bad every week to find out what Walter White would do next; serious fans actually made the trek to Albuquerque, where the series was set, to see some of its landmarks first hand. For $65 you can take The BaD Tour via trolley to see of some of the show's popular locations.

Debbie Ball, owner of the Candy Lady candy store, was hired by the production studio to make blue rock candy that looks like White's crystal meth. When the show became popular, Ball decided to sell it in her store; she estimates that she's sold 35,000 $1 bags of the candy since August 2012, according to the New York Times.
The show employed about 200 locals each season and spent about $1 million per episode in production costs, says Eric Witt, former director of film and media development for the State of New Mexico. The show also utilized about 300 local suppliers for everything from paint and light bulbs to food and babysitting, he says.
"Most series don't get through first season," says Witt. "When you get a show like this, you grab tiger by the tail. Breaking Bad was very good for the local economy."
Related: Walter White's 5 Most Badass Business Moves in 'Breaking Bad'

'The Office': Scranton, Pa.
NBC's The Office, set in Scranton, Pa., revolved around paper sales company Dunder Mifflin. While the show was shot in Los Angeles and Scranton didn't receive direct impact to its economy, the city found other ways to benefit. In 2007 at the height of its popularity, a three-day Office convention attracted 15,000 people and included appearances by cast members, tours of landmarks mentioned in the show and a Q & A session with show writers.
When the show ended in May 2013, Scranton hosted a Wrap Up party , where several cast members came to say goodbye to the city as well as thousands of fans. Over the years, the city also offered a $55 Office Tour with approximately 3,500 tourists taking in the sites.

Related: Memorable Management Blunders From 'The Office'

'House of Cards', 'The Wire', 'Veep': Baltimore, Md.
Entering its third season, the Netflix drama House of Cards starring Kevin Spacey is set in Washington D.C., but filmed in nearby Baltimore. Jack Gerbes director of Maryland film office, says the series has had a huge impact on the area's economy: "For season one, the production hired over 2,200 Maryland residents, including crew members, actors and extras," he says. "Just as important, the show purchased or rented 1,800 businesses goods and services."
Baltimore has been the production site for a few hit television shows. HBO's crime drama The Wire, was set and filmed in Baltimore and ran from 2002 to 2008. Gerbes estimates impact from the show's five seasons is $200 million. And during season five, the production hired more than 3,000 local crew members, actors and extras.
The current HBO series Veep is also filmed in Baltimore. Its star Julia Louis-Dreyfus recently won the Emmy for best actress in a comedy series for her role and gave a shout out to Baltimore in her acceptance speech. "The economic impact is great," says Gerbes. "But when stars publicly acknowledge our city, it brings attention to our state."

'Northern Exposure' : Roslyn, Wash.
Even though the quirky show was canceled almost 20 years ago, fans still visit Roslyn, Wash. each year to see where Northern Exposure was filmed. The show was about a newly graduated doctor who has to start a practice in the small Alaskan town of Cicely; it ran from 1990 to 1995. Each year, the community organizes Moosefest, and 30 to 40 fans show up to eat, watch old episodes, visit the filming sites and reminisce.
'Grimm' and 'Portlandia': Portland, Ore.
The NBC series Grimm, set and shot in Portland, Ore., brings a lot of money and jobs to the area, says Shelley Midthun, film and television industry liaison for the City of Portland. The show spent an estimated $50 million in Oregon during its first, 22-episode season. More than 1,000 local vendors provided goods and services for the production, and more than 500 locals were hired for its first season.
The IFC original comedy Portlandia is also shot in Portland. While Midthun says it doesn't bring the economic impact of Grimm, it has given the city notoriety. "When our former mayor, Sam Adams, travels internationally, he's often recognized as being the assistant to mayor on the show, played by Kyle Maclachlan," says Midthun.

'Jersey Shore' : Seaside Heights, N.J.
While MTV's reality show Jersey Shore made Snooki, the Situation and Pauly D. stars, it also contributed to a boost in local business. The show, which ran from 2009 to 2012, was responsible for a 20 precent increase in beach and parking fees with an estimated revenue increase of $400,000, according to local newspaper Ocean Signal. The cast and crew averaged 125 hotel room rentals per night during production, and consumed approximately 30,000 to 50,000 meals from local restaurants over the season.
New Jersey Governor Chris Christie was not a fan of the show, and vetoed the $420,000 tax credit given to MTV for the production of the show. "As chief executive I am duty-bound to ensure that taxpayers are not footing a $420,000 bill for a project which does nothing more than perpetuate misconceptions about the state and its citizens," he said.

'The Walking Dead': Senoia, Ga.
The Walking Dead averages seven million U.S. viewers ages 18 to 49, making it the top-rated drama for that demographic in cable history, according to its network, AMC. The show, which is about survivors of the zombie apocalypse, is set in the fictional town of Woodbury and filmed in Senoia, Ga., a small town near Atlanta with just 3,300 residents.
According to Georgia Public Broadcasting, tens of thousands of fans have traveled to Senoia to see where the show is filmed. Senoia's retail district has grown from six businesses in 2006 to 49 businesses today, and owners have reported an increase in sales over the past two years of about 40 percent. Self-guided tours are available or fans can take a three-hour bus tour will take you to some of the show's filming locations; tickets start at $45.

'Battle Creek': Battle Creek, Mich.
Vince Gilligan, creator of Breaking Bad, announced his next project: Battle Creek, a drama about two detectives from Battle Creek, Mich., who have opposing views on law enforcement. The 13-part series is being produced for CBS. Will it have a similar impact on the western Michigan city? Tune in.