4 Award-Winning Companies Share the Secret to Becoming Female-Friendly
Women make up 46.8 percent of the labor force. Does your company reflect that fact?
Opinions expressed by Entrepreneur contributors are their own.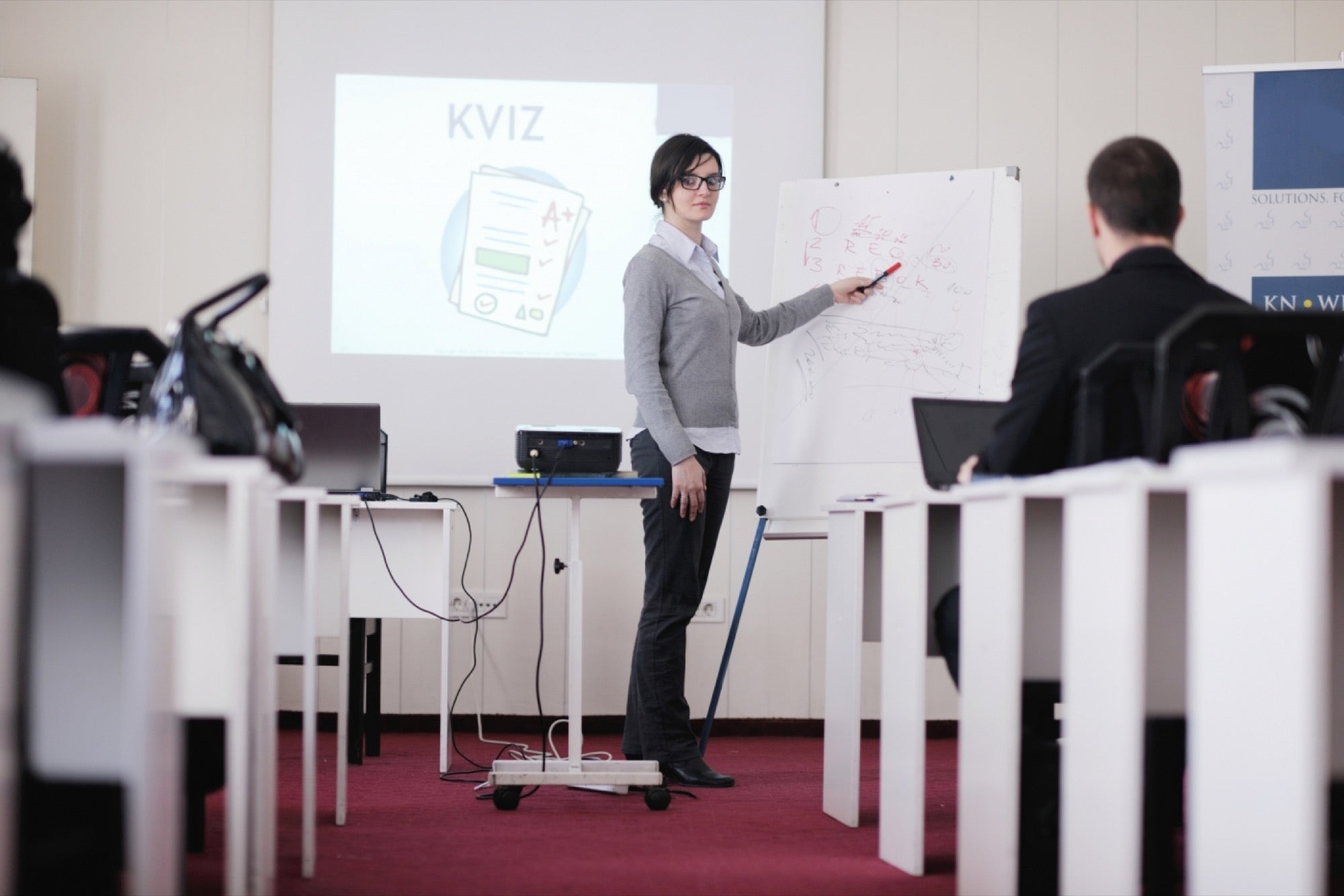 Women make up 46.8 percent of the labor force, according to the latest data from the U.S. Bureau of Labor and Statistics. Yet at most companies, women's needs and priorities remain an afterthought. It's naive to think this doesn't impact female employees' engagement and retention.
Related: A Look at Women in the World of Tech (Infographic)
Fortunately, this isn't the case at every company. In fact, some employers have even won awards for their female-friendly workplace practices. And, lucky for us members of the female gender, leaders of those companies are sharing the lessons they learned along the way.
Send the right signals.
Waterloo, Canada-based microlearning platform Axonify was recently named one of the Best Workplaces for Women in Canada. Although half of the company's senior leadership team is now female, that change didn't happen overnight. CEO Carol Leaman said the company's first step was telling employees about the new diversity initiative.
"Raising awareness with your team that you want to bring more diversity to the organization signals that you value the different perspectives, skills and experiences everyone brings," Leaman said via email. "You'll find that pretty quickly it becomes "just the way it is' instead of something you have to work on."
Let employees know about new initiatives as soon as possible. Just having the knowledge that leaders care will go a long way.
Also, give the announcement the weight it deserves. Instead of sending out an email, call a meeting. This will provide a chance to explain the changes and let employees ask any questions they have.
Set clear goals.
Everything from the actions a woman in the workplace sees to the choices she's given impacts whether she feels equally treated. Because of the intangible nature of that feeling, it can be difficult to measure. That's why goals are so important to making the workplace better for women.
In 2011, the enterprise application software company SAP made it a goal for women to fill 25 percent of its leadership roles by the end of 2017. This provided something concrete to motivate the team, and the goal was reached by July of last year.
Related: Feel Like Quitting? These 9 Women Prove Grit Can Lead You to Massive Success.
"It was important for SAP's Diversity and Inclusion team to create actionable steps that would yield the desired results," Shuchi Sharma, the Washington, D.C.-based vice president of gender intelligence, said via email.
Start by identifying the trouble spots in your organization. Are women underrepresented in leadership? Is there a pay gap between men and women? Do women struggle to find a work/life balance?
Answer these questions using employee survey and demographic data. Then, identify a measurable goal and track any changes. Share progress with employees to help them stay motivated.
Drop any one-size-fits-all thinking.
Thinking all women are the same is a mistake. Develop a unique strategy that fits individual employees, as well as the overall organization.
This year, global management consulting firm The Boston Consulting Group (BCG) won a Catalyst award for its innovative workplace equality initiative. A major part of its approach involved adapting to each woman employee's personal goal and career path.
"The heart of BCG is built around learning and developing within working teams, and we realized that some parts of our model were not working for women as well as they should," Matt Krenz, the company's global people chair, senior partner and managing director, said in an email. "We now focus on delivering feedback rooted in strengths, fostering relationships across the firm and valuing and developing a range of communication styles."
Pay attention to how women are progressing at your organization. If women are lagging behind their male co-workers, ask the female employees for feedback. Work with them to identify training they'd like to receive, as well as what types of work experience they desire.
Understand the "woman problem."
There can't be a conversation about workplace equality without talking about motherhood. While it's becoming more common for men and women to share in parental responsibilities, women are still more likely to have their careers affected by starting a family.
Technology company IBM, another winner of a Catalyst award, created a "returnship" program to help women who are re-entering the workforce. Whether women have been out of work for two years or 20, they can participate in a 12-week internship program to learn the latest skills needed to succeed.
"We're at a point in time -- with the rise of AI and other technologies -- that makes diversity even more critical," Armonk, N.Y.-based chief inclusion officer, Deb Bubb, said in an email. "It's shaping our society, from the games our kids play to what we are reading. If we truly want ethical and unbiased technologies, then we need to make sure that everyone has equal opportunity to participate in its creation."
Related: Why Companies Lose 17 Percent of Women Employees at Mid-Career
Build career development into your company's maternity leave policy. Offer skills courses women can take online. Have female mentors stay in contact with new moms so they have uninterrupted access to guidance and advice.
Then, when they do return, make sure it's to a workplace environment where women are valued at a level commensurate with their equal proportion of the workforce.