What Happens When a Serial Entrepreneur Goes Corporate?
An offer from a large company turned out to be a perfect match.
Opinions expressed by Entrepreneur contributors are their own.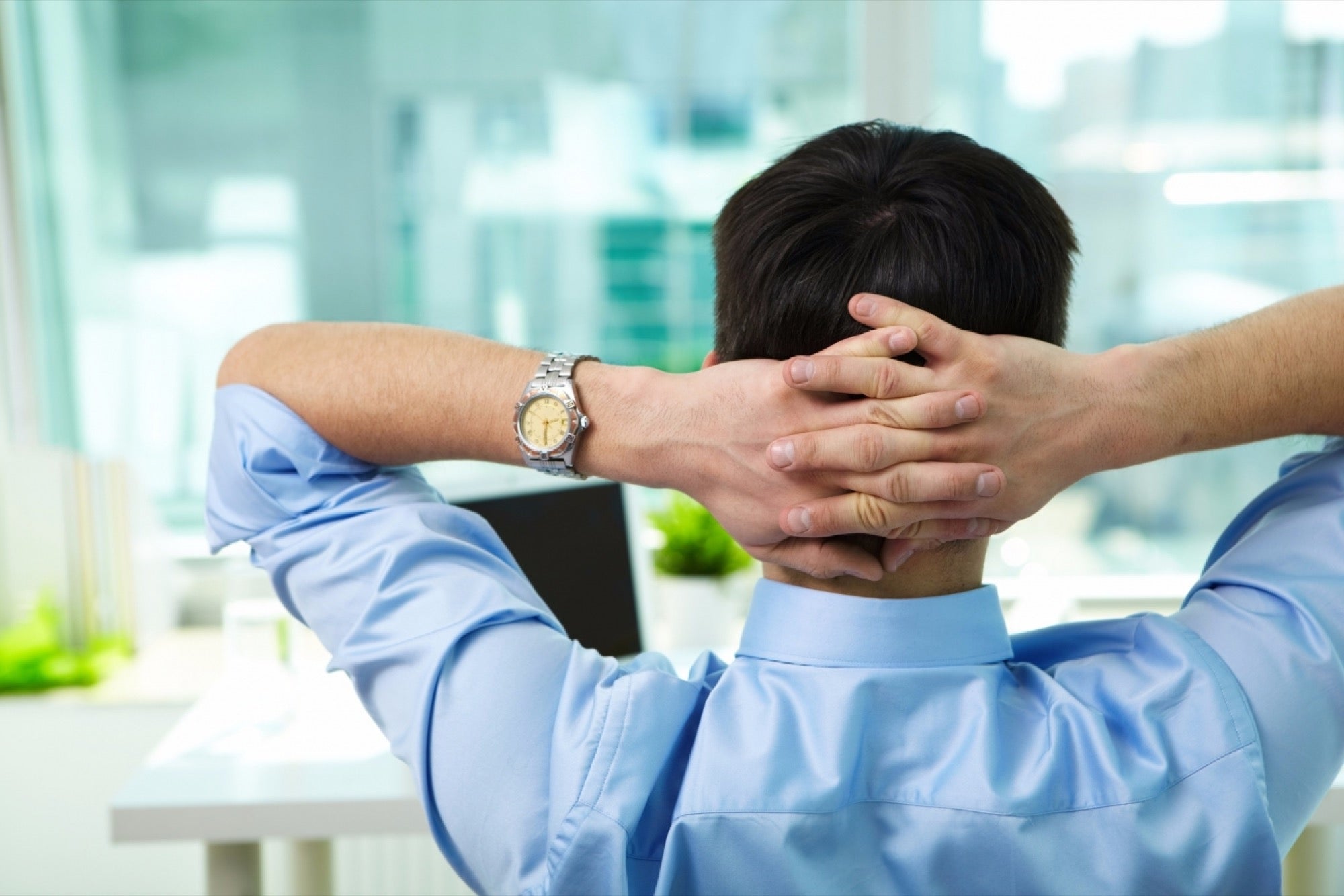 Through most of my career, I've considered myself an entrepreneur. I didn't realize my entrepreneurial path until my mid-20s but in retrospect, it was destiny.
While my parents both had steady jobs as New York school teachers, my dad was a big influence on me, constantly hustling and creating new opportunities outside normal work hours. Among his business initiatives were starting up the New York soccer officials' association, becoming the leading sports assigner for sports officials for high school events (e.g., soccer, baseball, basketball, etc.), and on weekends, selling car radios and electronic equipment out of his car trunk to grease monkeys at gas stations on Long Island.
I don't know whether it was through osmosis or genetics, but as a kid, I also created my own businesses. When I was 8, my mother took me on a beach getaway for the summer, Fire Island. While my young peers were frolicking in the sand and surf, I took my red wagon and waited for the ferry to bring vacationers in to haul their luggage to their vacation homes for tips (all of which I would blow on video games -- hello Breakout!). And I didn't stop there. Two other ventures included creating my own paper route by purchasing newspapers from the paper machines and delivering them, and loitering at the supermarket and asking people if I could carry their groceries for spare change.
Related: 6 Steps for Turning Your Employees Into Intrapreneurs
After getting my MBA and over the last few decades, I've been extremely fortunate, joining two early-stage companies in the communications space that both went public and founding a startup that ultimately had a successful exit to a large company. Post-acquisition, my wife and I pursued a lifelong dream to travel around the world with our kids.
Near the end of our world trip, while wandering around Africa, I got a call from a recruiter for a job at Logitech. It potentially sounded like a great fit. At my startup, we built a cloud video conferencing service that worked well with hardware from many different companies. This was a hardware business working with all of the cloud video conferencing service companies. A perfect match, from what I could tell.
But, I had some real concerns. Would I succeed working at a larger company? I'd never worked for a company with more than 350 employees. Logitech has several thousand employees. And even if the business did well, would I enjoy being a part of it? I wondered how much of an impact I could make there. I had a number of great meetings and interviews while considering the opportunity, and ultimately, I decided to take the plunge.
Not only do I like working at Logitech. To my surprise, I actually love it. Here are a few reasons why:
Entrepreneurs can be intrapreneurs.
I could take many of the same skills I learned over my career and apply them to a larger company as an intrapreneur. Logitech's corporate structure encourages this. Our CEO pushes down a culture of "startup mentality" and nimble decision-making within our areas of expertise. In the end, what makes us more nimble than most companies our size is a culture that allows us to make small-group decisions and drive innovation based on our area of expertise. This enables me to leverage the size and global scale of Logitech while tailoring the business needs to the smaller team.
Related: When You Should Be an Intrapreneur Instead of an Entrepreneur
Established companies have resources.
They say at a startup you have ultimate freedom and flexibility. That's true, but without money and resources that freedom can be a mirage. And often, you spend more time raising money than you do executing on your business plan. At a large company, you also have teams to get things done whereas at the startup, you are often woefully short of resources and have to do a lot yourself.
Established companies have brand.
Having a brand is really powerful. It's what gets you into meetings that are difficult to get when you're the startup -- it changes people's behavior. Most people know Logitech, if not right away, then certainly when aided with a mention of mice, keyboards and webcams. Our reputation as a provider of quality products helps establish us as not only a viable player in video collaboration, but a reliable one as well. At startups, a large part of your time as a leader is convincing others to give you a seat at the table.
Related: 6 Ways to Become a Millionaire While Working for Someone Else
Established companies have scale.
Even at successful startups, early traction is just a license to play. Scaling takes enormous efforts and building out of infrastructure and key hires. At the larger company, in many cases, you already have the infrastructure and footprint to scale. It's probably the biggest advantage. At Logitech, operating in nearly 100 countries with global distribution and salesforce is an advantage startups dream of.
Established companies have smart people, too.
It's assumed that startups attract the best and brightest, leaving the lesser talented behind at their larger cousins. I haven't found that to be the case. Big companies have very smart and talented teams. What is different is the risk profile. Startup leaders are willing to take big risks and explore markets not yet developed. Larger companies often attract people more risk averse, especially at the middle and lower levels. If you can allow and encourage people at bigger companies to lean in and take more risks, they often times can move quickly too, sometimes faster than the startup given their lack of need to reinvent the infrastructure needed to grow rapidly.
Related: 3 Ways Doing Your Day Job Well Helps Launch Your Dream Business
You can change the world.
It's the cliché and punchline of the HBO show Silicon Valley. But in this case, it can be true. Startups can dream of changing the world, but big brands like Logitech have the global scale to make it happen.
So, would I go back to my startup days? That's a tough question to answer. I still love entrepreneurial activities and am involved in all sorts of things like angel investing, advising small companies and mentoring our future leaders -- something I still get to do thanks to living in Silicon Valley. And if I look at the bigger picture, my experience and work style may not always match other larger companies. But for now, 18 months in, I'm having a blast and am convinced that with the right conditions, an entrepreneur can survive and even thrive with an established global tech company.