7 Major Restaurants That Are Getting Rid of Artificial Ingredients
BEGIN SLIDESHOW
NEXT
1. Papa John's
NEXT
2. Subway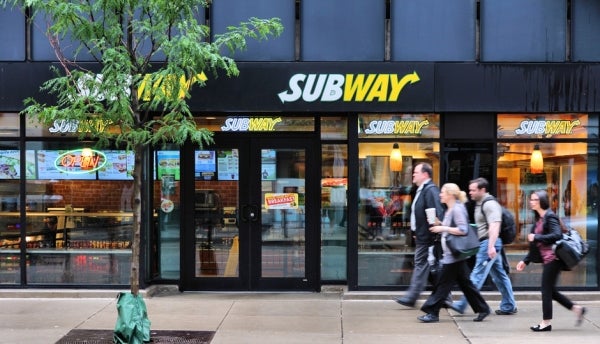 NEXT
3. Pizza Hut
NEXT
4. Taco Bell
NEXT
5. Noodles and Co.
NEXT
6. Chipotle
7. Panera
Restaurant chains are facing a nutritional conundrum: go all natural, or suffer the consequences.
On Tuesday, Bloomberg reported that Papa John's is cutting artificial ingredients and other additives from the menu. The company plans to eliminate 14 ingredients such as corn syrup, preservatives and artificial colors by the end of 2016, an effort that will cost about $100 million a year.
In a world where a food blogger can unleash a health-conscious army on any restaurant chain using an artificial ingredient with a complicated name, more and more companies are trying to simplify their ingredients list. As fast casuals, who have boasted fresh ingredients from the start, flourish, more traditional fast-food franchises are making big promises to do the same. Even McDonald's is determined to repair its "fake food" reputation, with announcements that the company will only source chicken raised with minimal antibiotics and vague plans to explore more localized ingredients.
Here are seven chains that have decided to go big with commitments to cut artificial ingredients in their food.
Related: Soon, Google Will Allow You to Order Fast Food Simply by Smiling at the Cashier
Papa John's $100 million-a-year ingredient purge will primarily affect the chain's dipping sauces, according to Bloomberg. The process hasn't been easy, with CEO John Schnatter saying that removing additives have forced the company to compromise on flavor in some cases. The company has already removed MSG from its ranch dressing and trans fats from its garlic sauce and began posting its ingredients online earlier this year.
As the chain revealed on Thursday, Subway will gradually make changes to the menu over the next 18 months to remove artificial colors, flavors and preservatives. The company says the process is more difficult for the chain than many other quick service restaurants, due to the chain's size and breadth of ingredients. To kick off the process, Subway is introducing a new roast beef recipe, roasted with garlic and pepper, which the company describes as the latest example of menu improvement at the chain.
In May, Pizza Hut announced plans to complete the process of removing all artificial flavors and coloring from the menu by the end of July, something that will affect all available pizzas. The chain also revealed a multi-year effort to cut sodium in its offerings, saying that by 2020, 20 percent of Pizza Hut pizzas will contain just one third of the daily recommended dietary allowance for sodium.
The fast-casual noodle concept announced plans to remove all artificial colors, flavors and preservatives from menu items by the end of the third quarter in early May. The same day, Noodles and Co. also announced that it was testing naturally raised, antibiotic-free chicken – another hot topic in the food industry, as McDonald's sources chicken raised with minimal antibiotics and Chipotle struggles to find pork providers that fit the company's stringent standards.
Panera spelled out exactly what it planned to remove from its food by releasing a "No No List" in early May. The list named 150 artificial additives that had been removed from the menu, or that that the company planned to remove from the menu by the end of 2016. Panera actually made the promise less than a year prior to cut all artificial additives from the menu, but this represented an important and transparent step in getting the job done.