Inspirational Quotes From 12 Current and Former Googlers
BEGIN SLIDESHOW
To celebrate Google's birthday today, we've pulled together these words of wisdom from the search giant's leaders and employees.
NEXT
1. Larry Page
NEXT
2. Sergey Brin
NEXT
3. Eric Schmidt
NEXT
4. Sundar Pichai
NEXT
5. Susan Wojcicki
NEXT
6. Omid Kordestani
NEXT
7. Sheryl Sandberg
NEXT
8. Liz Wessel
NEXT
9. Tim Armstrong
NEXT
10. Megan Smith
NEXT
11. Kevin Systrom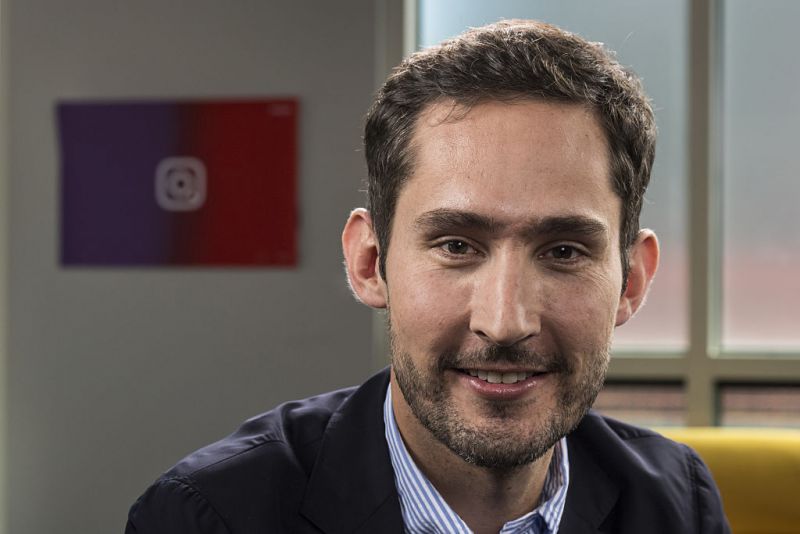 12. Jonathan Rosenberg
As they say -- from "humble" beginnings, come great things.
Starting your career at Google may not sound like a "humble" beginning, but for these tech executives and entrepreneurs, it was. A number of successful business people launched huge careers thanks in part to the time they spent at the search giant.
You'll be surprised to find how many familiar faces have their roots in Google -- and how much influence they possess today. So as the search giant celebrates its 18th birthday today, check out these inspirational quotes from 12 Google executives and employees of the past and present.
"If you're not doing some things that are crazy, then you're doing the wrong things."
The Google co-founder and previous chief executive officer became the CEO of Google's parent company Alphabet in 2015.
"The only way you are going to have success is to have lots of failures first."
Together with Page, Brin co-founded Google in 1998. Today he is president of Alphabet.
"It helps to see failure as a road and not a wall."
Schmidt became Google's CEO in August 2001. In 2011, Larry Page replaced Schmidt as CEO and Schmidt became Google's executive chairman. With the company's restructuring in 2015, Schmidt became the executive chairman at Alphabet.
"I do think it's important to follow your dreams and do something you are excited by. If you follow your heart and do what you like, you will always do much better."
Replacing Page as CEO of Google last year, Pichai has worked at the search company since 2004 where he started as the vice president of product management.
"Things are always changing. Part of being successful is being comfortable with not knowing what's going to happen."
Wojcicki was there since the beginning -- in fact, Larry Page and Sergey Brin used Wojcicki's garage in Menlo Park to set up Google first "office" in 1998. A year later, she became Google's first marketing manager in 1999. Today, she's the CEO of YouTube.
"In life you make the small decision with your head and the big decisions with your heart."
Before departing Google and becoming the executive chairman at Twitter in 2015, Kordestani was Google's chief business officer.
"Trying to do it all and expecting that it all can be done exactly right is a recipe for disappointment. Perfection is the enemy."
Before she became the COO of Facebook and best-selling author of Lean In: Women, Work and the Will to Lead, Sandberg worked at Google starting in 2001 as the vice president of global online sales and operations.
"Any time you make big plans, you have people questioning what you're doing."
AOL's CEO and chairman Armstrong worked at Google from 2000 to 2009 as the president of Google's America operations and the senior VP of ad sales.
"Be 2/3 yes and, 1/3 yes but."
Before her appointment as chief technology officer of the United States by President Barack Obama in 2014, Smith was vice president of Google X, the company's secretive research and development facility.
"If you've got an idea, start today. There's no better time than now to get going. That doesn't mean quit your job and jump into your idea 100 percent from day one, but there's always small progress that can be made to start the movement."
Before becoming the co-founder of popular photo-sharing app Instagram, Systrom was an associate product marketing manager from 2006 to 2009. He helped develop products such as Gmail, Google Calendar and Google Reader.
"Choose your goals wisely. Goals drive behavior and conflict. Make sure you have the goals right, and if they're creating conflict, change them."
After nine years at Google, Rosenberg resigned in 2011 from his position as senior vice president of product management. He is currently an advisor to Google co-founder and Alphabet CEO Page.