11 Genius Ways Entrepreneurs Saved Thousands (and One Saved $1 Million)
BEGIN SLIDESHOW
If you read one slideshow today, it should be this one.
NEXT
1. How I Saved $12,000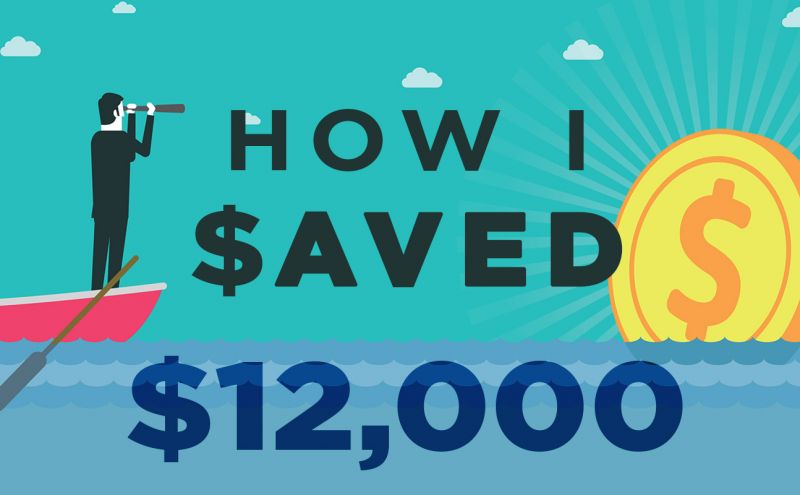 NEXT
2. How I Saved $60,000
NEXT
3. How I Saved $9,000
NEXT
4. How I Saved $16,000
NEXT
5. How I Saved $113,000
NEXT
6. How I Saved $50,000
NEXT
7. How I Saved $522,000
NEXT
8. How I Saved $1 Million
NEXT
9. How I Saved $65,000
NEXT
10. How I Saved $450,000
11. How I Saved $205,200
As an entrepreneur, you need to stretch every penny. It's not an easy task. As your company grows, it can become harder and harder to know where your company might be losing money or where it could be more efficient.
These real-world examples can help.
We've compiled savings strategies from entrepreneurs across the country to inspire you.
You'll find saving money doesn't always mean going without. You might find a simple shift, like changing the day you make a shipment, can save on costly delivery fees. And some costs you thought were fixed, might not be. As a couple entrepreneurs in this list learned, just rexamining your utility bills can offer a savings bonanza.
And sometimes savings comes from leveraging perks you forgot you had. (Credit card points, anyone?)
So take a look and let their creative, simple ideas inspire you -- and get planning some savings of your own.
All anecdotes previously published in print editions of Entrepreneur.com.
Daniel Goetz, CEO, GoodPop, Austin
"To introduce GoodPops to new grocery stores around the country, we had to ship them samples—not a cheap task for a frozen dessert product, especially on our bare-bones startup budget. At first, we were shipping the pops overnight in order to keep them cold and ensure they arrived in good shape for buyers. An overnight shipment with dry ice costs $200, and that added up. So we decided to ship all of our samples via ground on Mondays packed with extra dry ice. As a result, we saved $12,000 last year." —As told to Grant Davis
Daniel Guigui, principal, Down Décor, Cincinnati, Ohio
"We'd been in our building for years and weren't looking to move, but a real-estate investor made an offer on it that we couldn't refuse. We're glad he did, because we quickly found a bank-owned property that was newer than our old facility anyway—and cheap. Between the money we made on the sale and the low cost of the new building, we were able to rebuild our plant with new, more efficient machinery. And after a year of running our new equipment in the new building—which isn't drafty like our old one—we found that our annual utility bills dropped by $60,000. We saved $10,000 in one winter month alone!" —as told to Grant Davis
Peter Spenuzza, CEO of Rise Bar, Irvine, Calif.
"One of our employees was concerned about the stability and security of our main computer system, which we use to enter and ship orders. So she worked through her professional network to find a highly recommended company that could scale with us, offered us better service and more security—and was $6,000 a year cheaper than our current provider. We switched, and business picked up. Inspired, we then looked into ways to cut shipping costs, and switched to the U.S. Postal Service. In the first four months with them, we saved more than $3,000." —As told to Grant Davis
David Maurice and Natalie Lam, Cofounders of The Foxgrove, Brooklyn, N.Y.
"We're an electronic music and DJ school, and we dreamed of setting up two large, gorgeous tables made of walnut or oak—a simple, beautiful space where musicians can create. But, whoa, wood is expensive! Two six-person tables would cost us $20,000. As we considered other options, we stumbled upon a pile of 100-year-old white cedar on our block. It was salvaged from a discarded water tower and headed for the landfill. We asked if we could take it, then we found a carpenter to fashion it into the tables…for only $4,000." —As told to Grant Davis
Andy Wexler, CEO of Pali Mountain, Running Springs, Calif.
"We run extreme-sports summer camps, outdoor education programs and conferences—and have very low insurance claims. So three years ago, we joined a casualty insurance group. It's a bunch of companies with low workers-compensation and auto-insurance losses that band together to insure themselves. Our insurance policy cost is still about the same, but now unused loss funds are eventually returned—with interest! That cash adds up fast." —As told to Grant Davis
Larry Gadea, CEO of Envoy, San Francisco
"We make an iPad-based visitor log, so that people who arrive at an office can sign in easily. More than 2,000 companies use it, and many buy the dedicated iPad directly from us—and so, in turn, we make sure we're buying all those iPads with our company credit card. With the mileage points we get, we've been able to book 10 international, $5,000 first-class flights to see clients in places such as the Persian Gulf since last year." —As told to Grant Davis
Michelle McAndrew, housing manager, RNnetwork
"As a travel nurse recruiter and placement firm, we find nurses their ideal jobs as well as good housing. We used to line up the housing ourselves, but now we use Travelers Haven, a short-term corporate housing provider with accommodations nationwide. The move saved us $305,000 in rent, which we were spending on empty apartments, and freed up more than $217,000 in cash flow by eliminating the need to pay security deposits." —As told to Grant Davis
Andy Fathollahi, founder and CEO, Incipio Technologies, Orange County, Calif.
"We design and manufacture accessories for smartphones and computers, and ship 11,000 different SKUs. Shipping costs were rising, so I analyzed the expenses with the firms that warehouse and send out our products. Then, armed with my data, I worked out a deal with UPS. The results were amazing. Even though our business grew 35 percent last year, we were still able to reduce our overall freight spend by 9 percent over the previous year." —As told to Grant Davis
Daron Horwitz, president, Daddies Board Shop, Portland, Ore.
"We sell skateboarding and snowboarding equipment, and to ensure delivery to our online customers, we shipped product 'signature required' via UPS. We thought we were providing good customer service, but it just annoyed our customers. So we eliminated that requirement, lowering our delivery costs by $3.25 per order—a big deal on 20,000 orders!" —As told to Margaret Littman
Scott Slater, founder, Slater's 50/50, Orange County, Calif.
"We're a restaurant, and our core is burgers, bacon, and beer. We wanted to speed up our kitchen by simplifying our menu, so we went item by item, looking at sales and prep time and whether an ingredient only appeared on one dish. If it did, it was cut. The process took about three months, and in the first year after, we increased earnings by 7.5 percent." —As told to Margaret Littman
Rachel Stelter, brand director, Winc, Los Angeles
"Wine-bottle necks are often covered in a wrap; the industry calls it a capsule. Capsules are made of polyethylene and aluminum, which is hard to recycle. They are also unnecessary for table wines that will be consumed relatively soon. So, starting in June this year, we got rid of those capsules on 90 percent of our wines, saving us $.04 to $.06 off the cost of each bottle." —As told to Margaret Littman