5 New Ways to Use Wi-Fi
There's lots more you can do with your wireless network than just surf the Web and transfer files.
I bet you thought your Wi-Fi network was just for Web surfing. Silly rabbit. Wireless home networks are being used for all kinds of new tricks, and they aren't just for kids. Of course, there are Wi-Fi-ready game consoles, printers, storage devices, home security systems, and even a handful of digital cameras. But now a slew of new products are giving you even more reasons to kiss wires goodbye.
1. Crank Up the Tunes
Not surprisingly, Wi-Fi is starting to have a big impact on digital music (it is a kind of radio, after all). Apple's iPod Touch and Microsoft's Zune both allow you to sync your music collections to your PC wirelessly. Zune also lets you share tunes with other Zuners in the same room. When it comes to Wi-Fi, however, the Music Gremlin has them both beat. The $249 Gremlin lets you download tunes from any hotspot and share them with other Gremlin users anywhere in the world (you'll have to pay a $15 monthly subscription or 99 cents per song).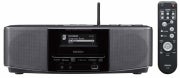 But the marriage of music and Wi-Fi doesn't end at your pocket. Denon's S-52 tabletop stereo ($699) can play MP3 files stored on your hard drive, tune into your fave Internet radio stations, or tap into a Rhapsody music subscription--no wires required. And the Sonos Digital Music System ($1000 for a two-room starter kit) makes multiroom audio a snap, thanks to its internal wireless network. It now supports Rhapsody, Sirius Internet radio, Pandora, Windows Media Audio, and Zune (but still not iTunes--sigh). Pricey, yes. But it remains one of the coolest gadgets ever built.
2. Get the Big Picture
Slowly but surely, Wi-Fi is bridging the gap between TV and the Internet--or at least helping you watch YouTube on your tube. The newly refreshed Apple TV, Take Two ($229 for the 40GB model) lets you rent movies or buy TV episodes from iTunes, download YouTube videos or podcasts, and beam them directly over your network to your set, bypassing your computer entirely.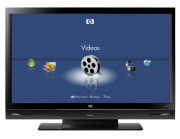 HP's MediaSmart HDTVs ($1900 to $2400) feature built-in Windows Media Extenders, so you can enjoy videos, photos, and music stored on your hard drive; rent or buy movies from CinemaNow; and dial up Internet radio stations--all without having to sit in the same room as your PC. Add a Wi-Fi adapter to your TiVo, and you can download shows from Amazon Unbox directly to your DVR, then shuttle recorded programs and other content between your computer and your set.
3. Surf the Web Without a Computer
You can already beam pictures from your PC to a Wi-Fi-enabled photo frame like Samsung's SPF-72V or PhotoVu's PV1750. Services like FrameChannel can turn these static frames into information portals, delivering RSS feeds, news, weather reports, NASA photos, cartoons, trivia, and (my personal favorite) the Beer Channel to your frame. Just create a free account online and pick the channels you want.
The Chumby personal Internet player does this and then some. The $180 gadget is about the size of an alarm clock; besides photos, news, and weather, it can display your POP e-mail, eBay auctions, Craigslist classifieds, Netflix queue, electronic greeting cards, and interactive games. Chumby units should be available in early spring.
4. Take the Internet to Go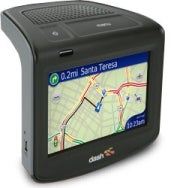 Wi-Fi is making the move to cars. Dash Navigation's Dash Express GPS device ($599) will offer two-way communications via cellular networks or a hotspot when one is in range. You'll be able to do Yahoo Local searches, get real-time traffic and weather updates, or send directions straight to your car's GPS unit (but you'll need to fork out another $10 to $13 a month for a subscription). Dash expects to ship its first commercial devices next month.
Meanwhile, Autonet Mobile can turn your car into a rolling Wi-Fi hotspot--so you can log on from your laptop in the passenger seat as you cruise down the open road. Autonet Mobile is currently available in Avis rental cars, and the company plans to (finally) launch a consumer version of the product in February.
5. Keep Your Home Humming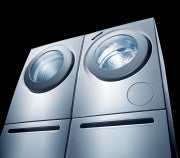 Wireless networks are also coming to your kitchen, laundry room, and beyond. For example, Miele builds Wi-Fi into both its Honeycomb washers and dryers ($1300+) and its upcoming MasterCool refrigerators and wine coolers (pricing unavailable at press time). When the appliance detects a problem--a device fails, or you simply left the fridge door open, threatening the safety of your pricey wine collection--the device will send a message over your home Internet connection to a Miele technician, who can tell you to shut the fridge or set up a service appointment. In addition, Miele says it plans to roll out its RemoteVision diagnostic service this spring.
In the "Laundry Time" project, Whirlpool, HP, and Microsoft tested Wi-Fi-enabled appliances that alert consumers when it's time to move the laundry from the washer to the dryer. (No products have been announced yet.) In Japan, Toto sells an "Intelligence Toilet" that monitors your health (you don't want to know how) and can transmit that information across a network to your doctor's office. Chatty toilets have yet to be spotted on this side of the Pacific, but you know it's only a matter of time. Before long your appliances may be talking about you behind your back--so treat them well.