6 Must Watch Films about the Business World
Understanding the white collar world through the lenses of cinema.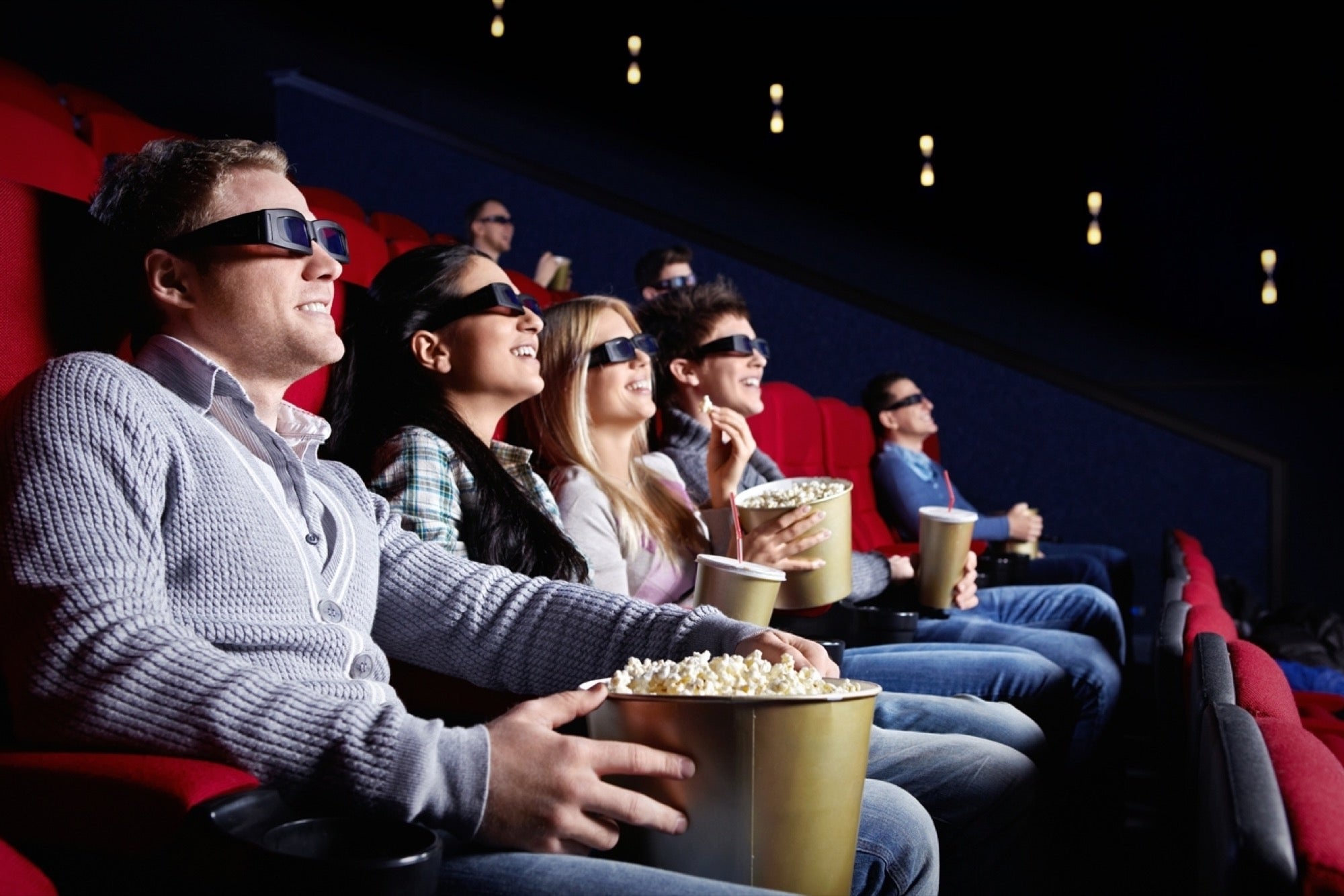 Opinions expressed by Entrepreneur contributors are their own.
You're reading Entrepreneur India, an international franchise of Entrepreneur Media.
When someone said that all lessons aren't learnt from textbooks, he or she was absolutely right! A medium that pulsates with the human mind most and can give a deeper understanding of the world in cinema. While films in Bollywood and Hollywood and all around the world embellish reality to suit their needs and sometimes give us a version unacceptable in the real world, the case is not always true. Cinema is definitely changing, carefully aware that it has to cater to a smart and critical audience.
The audience, on the other hand, wants to move closer to their daily lives rather than just a bland boy-meets-a-girl romance. Most of our lives are dominated by the work that we do. This holds true even more so for business people. Here are 6 movies which will help the audience move beyond the niceties of life and delve deeper into work realities. Let's talk business!
Guru
Guru directed by Mani Ratnam has a sterling cast. Abhishek Bachchan, Aishwarya Rai Bachchan, Mithun, Suriya, Madhavan, Vidya Balan, this movie has the most remarkable starcast. Still counted as Abhishek Bachchan's best film till date, Guru, is loosely based on Dhirubhai Ambani's life.
It traces the story of a villager, Gurukant Desai and his journey to becoming the most prominent business tycoon in the history of India. Soulful music by A.R. Rahman, a great plot on running a business, depicting a transparent face of business with all its brutality are the factors that add up to making this movie a great watch for people looking out into the business world.
Swades
This Shahrukh Khan starrer directed by Ashutosh Gowarikar is not an out-and-out business film but the message it sends out is hard to ignore. Shahrukh is a Project Manager from NASA who returns to his roots, a remote village where basic amenities such as education or electricity are a farfetched dream. Khan's character, Mohan Bhargava, is unable to dispense thoughts about his roots while sitting in a posh office in Washington DC.
Every character in the movie has some aim to do public service. Mohan's feat of generating electricity from local water supply forms a small but significant part of the story. Even Gayatri, Khan's love-interest in the film is not the quintessential eye-candy of the film which most actresses are. Gayatri's character won hearts with her mission-driven, strong, independent persona. Gayatri is a teacher in a village where attendance in school is always at a dismal low and yet she persists. This movie grabs a spot on our list for the sheer simplicity and strong plot with which it is made.
Rocket Singh: Salesman of The Year
Rocket Singh aka Harpreet Singh Bedi (Ranbir Kapoor) in the film could be any Tom, Dick and Harry on the street. "Risk toh spiderman ko bhi lena padta hai, me toh fir bhi salesman hu" is a line from the movie that garnered a lot of attention.
The movie couldn't exactly set the cash registers ringing, but it is not a film which doesn't tell the story of any graduate caught in the maddening circus of professional duties and obligations. Kapoor plays a struggling graduate with less than decent marks, who is trying to make a mark as a salesman. The movie was a flop but it definitely has a decent plot and some very relatable performances.
Jerry Maguire
Like Swades, Jerry Maguire is not entirely based on work. But what makes it interesting is that it explores work and business opportunities in the sports industry. It stars one of the most bankable stars of Hollywood, Tom Cruise. The story of this movie has a mix of romance, work opportunities, rebuilding oneself etc without a single focal point but somewhere, this movie stands out for the way it is presented.
As a sports agent with a Peter Parker luck, Jerry Maguire struggles to find a footing in society and his own field by quitting a job and relying on himself. He goes out into the world, only to find that he has just one client to pin all his hopes and hard work on. If not for anything else, watch this movie for the endearing character, Cruise plays, with whom the spectator sympathises at every step of his arduous struggle.
The Wolf of Wall Street
A fascinating, wild and brilliant tale on the life of a stock broker, this movie couldn't have been any more relatable to the people in the corporate world.
Exploring the highs and lows, regrets, mistakes of Jordan Belfort played by Leonardo DiCaprio, this movie talks about the dark secrets that lay blissfully covered(not always though) in the glamour of white collar jobs. Wall Street becomes the money producing place and also a place of numerous illegal and corrupt activities for Belfort. Ultimately, he goes to jail. Well, this movie by Martin Scorsese based on the memoir by and on Belfort makes up for a perfect corporate saga.
Godfather
This epic mafia saga has endured the times like no other movie. With megastars such as Marlon Brando and Al Pacino, Godfather is adapted from the 1969 bestselling novel from the same name by Mario Puzzo. It revolves around the fictional mafia family in New York, Corleones and how life changes dramatically for the family members because of the nature of their work.
This movie has given us some of the most memorable lines such as "I'm gonna make him an offer he can't refuse," "A friend should always underestimate your virtues and an enemy overestimate your faults" and many more. There is no aspect of this movie to which a corporate servant will not be able to relate to.