Blockchain-a Game Changer For Multiple Industries
Blockchain's popularity and applications are skyrocket­ing due to its innate qualities – the decentralized and distrib­uted ledger is immutable and completely transparent. My favourite is personal identity security, which paves the way for self-sovereign identity
This story appears in the January 2023 issue of Entrepreneur India. Subscribe »
You're reading Entrepreneur India, an international franchise of Entrepreneur Media.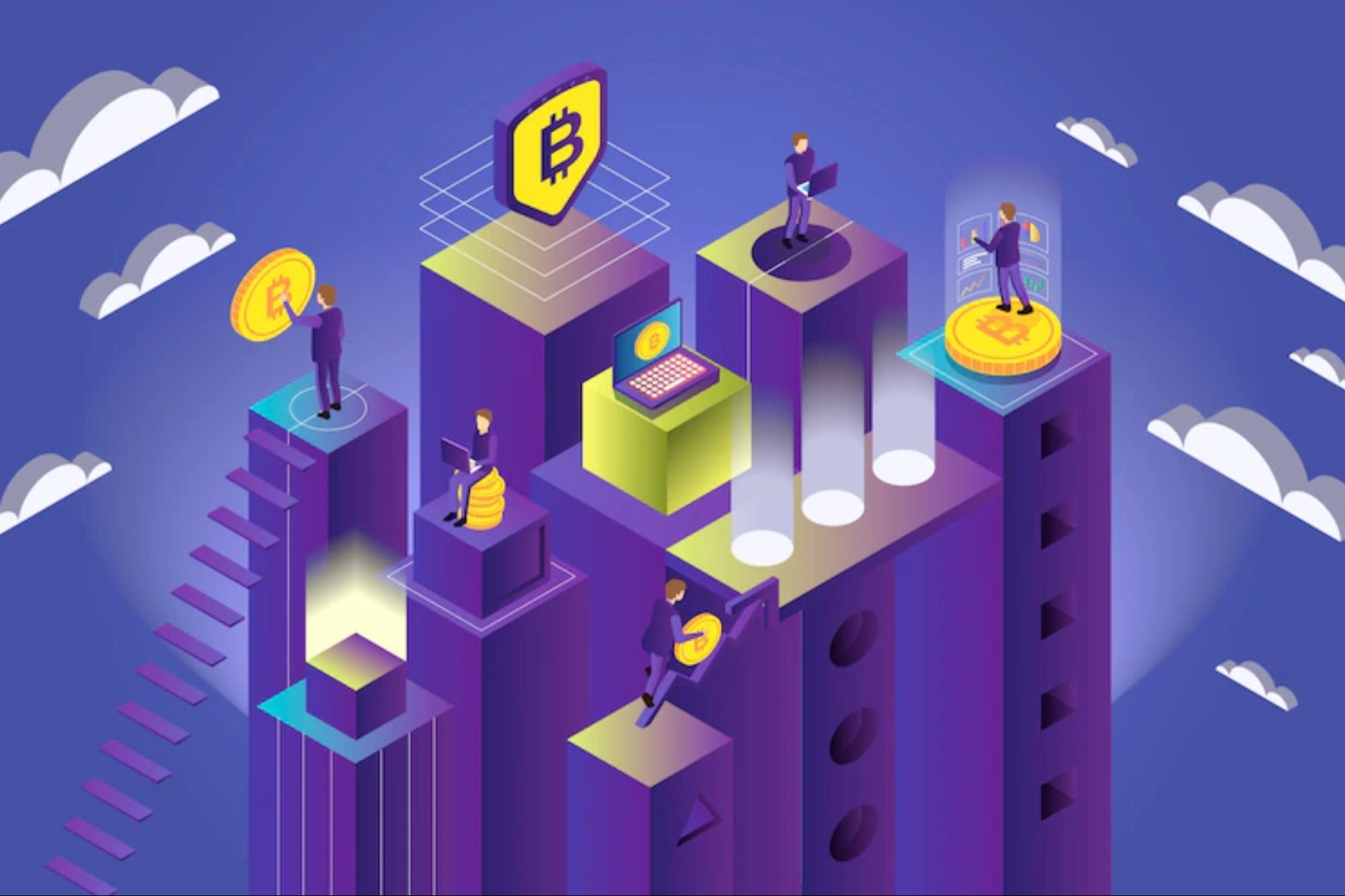 Blockchain tech­nology is gaining ground by the day. And while it's true that its synonymous with cryptocurrencies as the latter is the most widely accepted use case of blockchain, we cannot ignore the fact that it is game changer for multiple in­dustries, including BFSI, edu­cation, healthcare, real estate, supply chain & logistics, and IoT. Blockchain's popularity and applications are skyrocket­ing due to its innate qualities – the decentralized and distrib­uted ledger is immutable and completely transparent.
My favourite is personal identity security, which paves the way for self-sovereign identity. To navigate through the mass Web 3.0 adoption, each of us needs a digital self-sovereign identity neither bestowed nor revocable by any central authority and enforceable in every context, in person and online, anywhere in the world.
ADOPTION
The World Economic Forum (WEF) forecasts that, by 2027, 10% of the global gross domestic product (GDP) will likely be stored on DLTs. The global blockchain technology market was valued at USD 5.92 billion in 2021 and is ex­pected to grow at a compound annual growth rate (CAGR) of 85.9% from 2022 to 2030. DeFi is an emerging financial technology based on block­chain, reducing banks' control over financial services and money. The growing strategic initiatives in the decentralized finance space are expected to drive market growth in the coming years.
Also, with the arrival of the Metaverse, blockchain technology is becoming more significant, as cryptocurren­cies and non-fungible tokens (NFTs) will enable purchases and value storage in virtual reality. India is undoubtedly ahead of the curve and will only prosper in the coming decade, be it blockchain, AI or AR/VR.
CHALLENGES
Blockchain's pseudonymous nature needs a robust regulato­ry framework to avoid criminal activity like money laundering. Unfortunately, there are no consistent regulations around the world. This lack of clarity and guidance makes navigat­ing blockchain integration tricky. Governments and enterprises worldwide are pre­paring to acquire blockchain solutions and hence need to gain the knowledge or frame­work to assess a blockchain. Consequently, they will always default to a traditional solution provider. Newer, agile, and innovative companies cannot compete with conventional government vendors. For this reason, GBA established the blockchain maturity model, to provide a roadmap to estab­lish, implement, maintain, and continually improve block­chain solutions.
BENEFITS TO GOVERNMENT
We are currently in an era of constant change and economic shift, which demands that governments be more transparent, efficient, cost-conscious, and real-time, thus translating into a true citizen–centric government. This emerging demand calls for a shift that would shake the grounds of a bureaucratic government body.
Fostering trust in government processes requires transparent operations. Data hacks and stolen identities have become a sad part of today's reality. And as a by-default record manager of society, governments have become the main target of hackers globally. Blockchain data structure strengthens the network's security by eliminating the scope of the single point of failure errors, making the system unhackable. Land transactions and proof-of-ownership requests burden government agencies with documentation and administrative work.
Using blockchain, governments can permanently store asset transactions, viz. land, property, and vehicles, on a public ledger. For instance, the Georgian government's land registry department pioneered a land registry tool to track real estate ownership and transactions within the country's borders.
Conventional legal-contract execution is costly to both governments and their citizens. However, smart, self-executing contracts facilitated by blockchain can remove the need for intermediaries and improve contract creation and execution. These contracts are publicly accessible and secure within the network.
SUSTAINABILITY
Blockchain is still often perceived and used as a blanket term synonymous with bitcoin instead of a broad group of diverse technologies. High energy consumption is not intrinsic to blockchain technology in general. Since 2009, numerous new and existing blockchain projects have been exploring everything from migrating to less energy-intensive validation systems to exploring renewable energy-based mining. Algorand, Cardano, Ethereum, and Ripple, other popular cryptocurrencies, don't burn energy like Bitcoin. Ethereum is perhaps one of the most prominent examples of a leading cryptocurrency project that has transitioned from PoW to a proof-of-stake (PoS) system, reducing its overall energy consumption by more than 99%.
Blockchain is not just a technology; it's an enabler; it's the Holy Grail for implementing various climate change policies, including renewable energy deployment, carbon markets, international financial transfers, and enforcement of climate regulations.
If harnessed correctly, blockchain has significant potential to enable a move to cleaner and more resource-preserving decentralized solutions, unlock natural capital and empower communities.
Priya Guliani is an EMEA director for Government Blockchain Association (GBA), a global non-profit organisation focussed at promoting blockchain technology by empowering individuals and organisations to connect, communicate, and collaborate to solve public sector challenges. Her role entails strategy roadmap and expansion across Europe, Middle East and Africa. She formed and lead the Sustainable Environmental Stewardship working group within the GBA.