Learn How DevOps Can Scale Your Business
DevOps brings together software development and software operation for faster processes
Opinions expressed by Entrepreneur contributors are their own.
You're reading Entrepreneur India, an international franchise of Entrepreneur Media.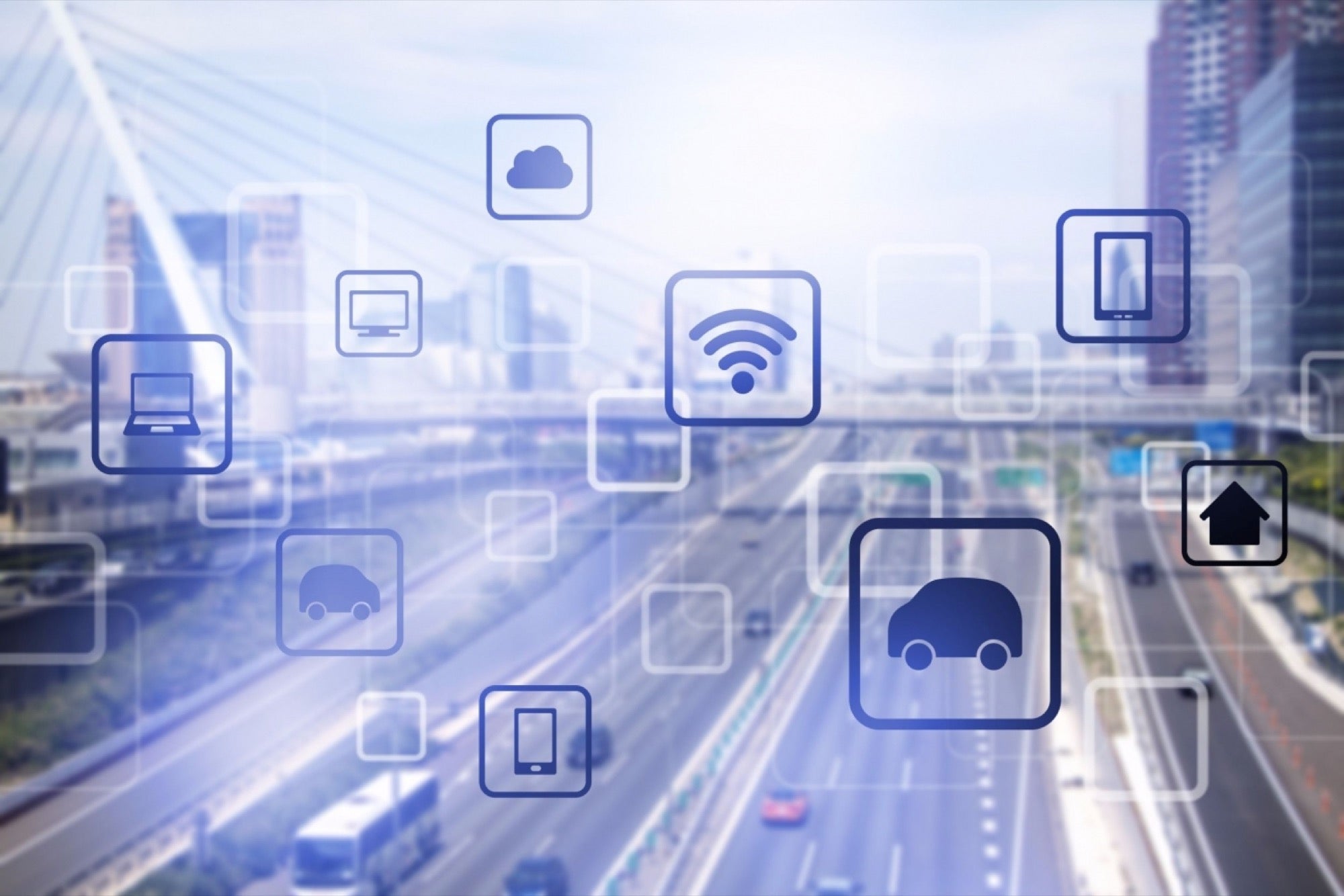 Every other day businesses are developing and innovating fast to bring convenience to their consumers. With each passing day, it's all about the speed with which the product is made, albeit with perfection.
When it comes to software products, the need is even higher. With agile software development, arose the need for DevOps. DevOps brings together software development and software operation for faster processes; it prioritises the organizational changes required for the same.
In a first-of-its-kind summit, DevOps India Summit 2018 is here to turn the spotlight on DevOps and ensure that businesses understand the how to's and the why to's for leveraging it for growth. The event is organised by Xellentro in partnership with DevOps.com, Crevise Technology and ConfinityConsulting, PEOPLECERT and Gitlab, aims to bring together industry stalwarts on DevOps from across the world on a single platform for the first time in India. The Global conference will be organised in Bangalore on 31st August and 1st September 2018.
Bringing Together the Best Under One Roof
The idea behind the summit is to bring the much required spotlight on DevOps. The conference will address unique opportunities and challenges of DevOps through a world class summit bringing together industry leaders who will share their unique perspectives, concepts, experience.
From keynote speeches from eminent speakers to panel discussions, lightning talks and table talk sessions, the event will not just impart knowledge on DevOps but also create opportunities for the same to grow in India. This will be the chance to interact and network with DevOps experts from across the world.
Speaking about the upcoming event , Niladri Choudhuri, Founder and CEO of Xellentro who ideated the summit said, "We would like the Indian DevOps Community to get the opportunity to hear the best and to meet them in person for the first time and learn from their experience. Global experts and thought leaders will share their latest research, practices, and strategies concerning DevOps and software which will benefit the IT industry in India."
Why DevOps
Companies that have leveraged DevOps have managed to absorb automation easily for better results. So, as a growing business or an established company, DevOps can't be ignored. Mukta Aphale, Founder & CEO, Crevise Technologies Pvt Ltd said, "I have attended and spoken at several Devops events across the globe. I think I can proudly state that the DevOps India Summit 2018 will be the largest conf in India and one of the most happening conferences globally! We are hoping that at this conf everyone would be able to walk away by not just growing their knowledge/awareness about Devops but also be able to build a strong community and network of Devops practitioners and thought leaders."
At the conference, DevOps service and tool providers will be exhibiting capabilities that accelerate implementations of continuous delivery pipelines. Sharing his views on partnering with Devops summit, Marc Hornbeek , Author of Continuous Delivery Architect and DevOps Test Engineering said, "Xellentro and Confinity Consulting believe that DevOps together with continuous delivery and "Site Reliability Engineering" provide excellent foundation practices for successful software across all modern enterprises."
You Can Be a Part of it!
Learn how DevOps can be used in your organisation from global industry leaders. The event has lined-up a stellar list of speakers which includes John Willis- President , DevOps and Digital Practices , SJ Technologies as keynote speaker, Alan Shimel – Editor-in-chief , DevOps.com , Sanjeev Sharma – Author of The DevOps Adoption Playbook, Marc Hornbeek - Author of Continuous Delivery Architect and DevOps Test Engineering , Amanda Mattos – DevOps Specialist, Oi S A, Brazil and Ashish Kuthiala – Director of Product Marketing- GitLabs among others.
Entrepreneur India caught up with Niladri Choudhury, founder and CEO, Xellentro as he spoke more about the conference.
1. Tell us about Xellentro. How does it sit within the entrepreneurial ecosystem of India today?
I observed that there is a big gap in process improvement, whether it is corporate or start-ups. I wanted to bring use of my knowledge and experience in improving the process of the organizations at different stagesto enable them to offer better product and service to their clients and achieve the maximum growth possible. Therefore, I left my job and in August 2012 started Xellentro in partnership with my wife.
In our current scenario, entrepreneurs get to know about sales, funding but very rarely they focus on the management and delivery. Hence, Portfolio, Program, Project Management, Service Management, Agile, DevOps are necessary for organizations not only to grow but to also survive.
Niladri Choudhury, founder and CEO, Xellentro
2. How do you differentiate from others in the field?
While the realm of Management Consulting is vast and various firms offer an array of advisory services – starting from niche areas to general management domains. What differentiates us from others is our practitioner's approach where we don't limit ourselves only to advisory, we stay on till envisaged benefits are realized and final outcomes are delivered. We bring in huge experience across industry verticals and geographies which make us confident enough to put our neck into the stake when it comes to achieving foreseen benefits and values.
3. Who is the company's ideal customer?
Allthe corporate organizations, both in IT and non-IT, who are into product development or any service are our customers. However, IT organizations are more relevant. Even start-up companies are our target clients as they have to focus on delivery department.
4. Xellentro is organizing the global summit – DevOps India Summit 2018. Tell us something about this event.
DevOps has become an inevitable process and several firms want to reap the benefits of bringing developers and operations under one roof. Therefore, we are organizing DevOps India Summit 2018 –which will be held on 31st August 2018 and 1st September 2018 at the Marriott Hotel, Whitefield, Bengaluru. The aim of this summit is to bring DevOps into spotlight and envisage the future of DevOps in India by bringing together some of the best minds in the industry and address some unique opportunities and challenges of "How to" DevOps through their unique perspectives, concepts, experience.
5. How is the summit relevant in the current Indian IT industry and how do you see this event paving way forward for the DevOps Community in India?
DevOps has moved from a mere buzzword to a mainstream activity in most organisations. There is a growing need to adopt to the DevOps mindset for both engineers and thought leaders to implement DevOps Transformations in their organisation. There is a huge demand for this new type of skill set which not only includes the full stack capability but also has soft skills like collaboration, trust, empathy, transparency, etc. This event will give an all-round perspective of DevOps from the stalwarts and the practitioners who have succeeded in their organization. Taking cues from them, everyone will have something to takeaway and use it in their own work to make it better.
6. What is the agenda of DevOps India Summit 2018?
The pre-event scheduled on day 1, i.e., 31st August 2018 will see three track concurrent session which includes a special session Marc Hornbeek on "How to Architect Continuous Delivery" followed by a technical session by GitLab Team concluding with a G2G3DevOps Simulation by Niladri Choudhuri, Xellentro. The main event scheduled on 1st September 2018 will include keynote speeches from eminent speakers, Panel Discussions, Lightning Talks and Table Talk sessions providing great opportunity for the DevOps community in India to hear from the experts and network on an international platform.
7. What kind of audience are you expecting at this conference?
We are able to bring in some of the top Global DevOps Leaders and Experts to share their experience with the Indian DevOps practitioners for the first time. Many key decision makers, CXOs from major corporates in India and abroad will also mark their presence.
8. DevOps India Summit will see industry experts and stalwarts for the first time in India. Tell us more about them.
We have an impressive list of speakers which includes John Willis - President, DevOps and Digital Practices , SJ Technologies as keynote speaker, Sanjeev Sharma – Author of The DevOps Adoption Playbook, Marc Hornbeek - Author of Continuous Delivery Architect and DevOps Test Engineering , Amanda Mattos – DevOps Specialist, Oi S A, Brazil, Ashish Kuthiala – Director of Product Marketing- GitLab, Aymen El Amri of Eralabs, one of the top 100 DevOps Leader and expert in the world as per Techbeacon and RituMarya - Editor-in-chief, Entrepreneur Media (India) among others.
For more details on sponsorship opportunities, speaker opportunities and paper submission, please visit: https://www.xellentro.com/devops-india-summit-2018/