Wendy's Price Firms After Sizzling Quarter And Juicy Outlook
Wendy's is growing faster than McDonald's and pays a better dividend, one stock is trending higher, and the other isn't, which is the opportunity today.
This story originally appeared on MarketBeat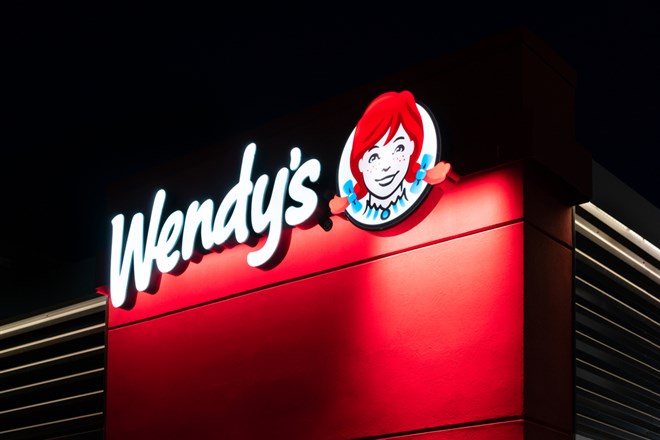 Wendy's (NASDAQ: WEN) and McDonald's (NYSE: MCD) are not the same sizes but on equal footing in many ways. Both companies produce double-digit growth, trade about 25X their earnings, and pay relatively safe and attractive dividends. The difference is that Wendy's produced double-digit top-line growth in Q4 while McDonald's top-line contracted. It only grew double digits on a comp basis and paid a significantly lower dividend.
Wendy's increased its payout last quarter to a quarter dollar per share quarterly, with a stock yield of 4.55%. This is about double what McDonald's is paying, and it comes with a robust outlook for revenue and earnings growth over the next few years. McDonald's also plans to grow over the next few years, but it has been leading the market while Wendy's lags and it looks like Wendy's is about to start catching up.
In this light, if the yield isn't enough to sway an investor's decision, the outlook for capital gains should be. The company is forecasting mid-single-digit growth for the long term, which should also equate to solid earnings growth.
"...The progress we made against our strategic growth pillars have laid the foundation for continued growth for years to come," President and Chief Executive Officer Todd Penegor said. "In the fourth quarter, our breakfast sales accelerated while our global digital business reached record highs, and over the course of the year we opened over 275 restaurants across the globe despite a difficult operating environment. We anticipate our significant business momentum and the sound execution of our key priorities will deliver a new gear of efficient, accelerated growth for the next several years.
Results And Outlook Support Wendy's Price Action
The Q4 results are good but not a blowout by any means. The company produced $536.5 million in revenue, up 13.4% compared to last year, but only beat the Marketbeat.com consensus estimate by a slim $2.45 million. The gains were supported by strength in company-owned stores and higher comps across the system.
On a regional basis, International sales growth led with a gain of 16.8% proving the international expansion was a good move. The company-owned restaurant margin was flat YOY, which is great news given the inflationary environment, and SG&A increased by 6%. This resulted in slightly better-than-expected earnings of $0.22.
The guidance is good as well. The company is guiding for 6% to 8% revenue growth and about double that on the bottom line. The only caveat is that guided adjusted earnings are not sufficient to cover the dividend, but this is not the red flag it appears. The company's cash flows from operations in 2022 exceeded the capital return, and the cash balance is very healthy.
The company increased its cash reserves roughly 3X over the past year and has ample reserves to sustain the payout while revenue and earnings growth catches up.
The Analysts Support Wendy's Share Price
The analyst's sentiment toward Wendy's has slipped from a Moderate Buy to a Firm Hold over the past year, but it has begun to firm. At least 1 analyst has come out to reiterate an Outperform rating for the stock with a price target of 8% above the consensus. The consensus is about 8% above the price action and suggests new highs will be hit in 2023. McDonald's recently hit new all-time highs.
The chart is still a little iffy but shows this stock gearing up for a move. The bias is to the upside while the action is above the 150-day moving average so that move may come sooner rather than later. If not, Wendy's could remain range bound in 2023 until there is more clarity on general economic conditions worldwide.