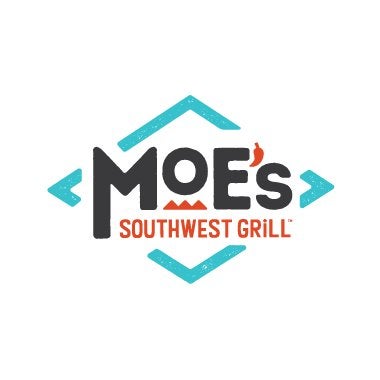 500) && (window.scrollY || window.pageYOffset < (document.getElementById('childContainerDom').offsetHeight) - (document.body.clientHeight)) ? false : true" >
The first Moe's Southwest Grill opened in Atlanta, Georgia in the winter of 2000. By 2001, Moe's Southwest Grill began franchising. It introduced a new fresh food concept in a welcoming atmosphere. This is a fast-casual restaurant franchise owned by Focus Brands–the same brand that has franchised Auntie Anne's and Cinnabon.
Moe's Southwest Grill takes pride in caring, living, and working for the community, whether for family dinner or a lunch bite. Moe's Southwest Grill strives to offer mouth-watering burritos featuring more than 20 flavorful, fresh ingredients and superb low calorie and vegetarian options. Moe's Southwest Grill is a place where food is fresh, fabulous, and fun, which both franchisees and customers love about the brand.
Why You May Want to Open a Moe's Southwest Grill Franchise
The Moe's Southwest Grill franchise family typically offers guidance from experienced, passionate professionals. These professionals usually help with extensive brand development, operations, and food service building experience. The franchise service is based on trust, dedication, and respect, as well as support.
As a franchisee for this fast-casual restaurant, your menu mainly serves Southwest fare, including tacos, quesadillas, burritos, and nachos. There are also salad stacks, salsas, and burrito bowls, whose ingredients can be subtracted or added to customize the standard entrée. Additionally, each order usually comes with a free side of salsa or potato chips. Online training tools, detailed job aids, an in-depth operations manual, and franchisee training certification are also generally available to franchisees.
What Might Make Moe's Southwest Grill a Good Choice?
As a franchisee, you'll be continually offering world-class offerings of improved and expanded variety. The franchisor typically provides a unique establishment, operation, and development system for your restaurant's operation. Moe's Southwest Grill generally sets up in high visibility areas with an atmosphere that might make it an excellent fit for retail centers or other freestanding conversions.
Besides driving in-store traffic, Moe's Southwest Grill targets catering opportunities from schools, hospitals, sports facilities, and parks. The franchisor collects demographic data using proprietary analytics technology to assess the traffic flow and accessibility and the competition relative to your site.
Moe's Southwest Grill strives to offer top-notch support to its franchisees. Innovative local marketing plans may build new product trails and customer frequency. There's merchandising, local store sales, and point of purchase support too.
How To Start a Moe's Southwest Grill Franchise
To start a Moe's Southwest Grill franchise, you should make sure you're financially ready for an initial investment made up of a franchise fee and other startup costs. You'll also want to make sure you have enough capital available to cover ongoing fees. These fees will include advertising, royalty, and renewal fees.
As part of your due diligence process, you should call franchising teams and other Moe's Southwest Grill franchisees for their honest experiences. This could allow you to get an insider's viewpoint of Moe's Southwest Grill, so make sure you speak to as many franchisees as possible. It also may be a good idea to reach out to an attorney or financial advisor when deciding if opening a Moe's Southwest Grill franchise is the correct decision for you.
Company Overview
About Moe's Southwest Grill
Sponsored Content
More from Moe's Southwest Grill
Welcome To Moe's!
From the moment your fans walk through the door, they'll appreciate the family friendly atmosphere and variety of craveable, customizable menu items. About three and a half minutes is all that stands between each fan and a delicious meal.
For you and your team, our fast service and friendly environment mean serving more customers in a day and striving for well-balanced sales between lunch and dinner service.
MAKE THE MOE-ST OF YOUR FRANCHISE EXPERIENCE.
STRONG BRAND AWARENESS Launched in 2000, we've grown to more than 650 restaurants in 40 states.
SIMPLE, CUSTOMIZABLE MENU Just 20 ingredients can be turned into any amazing creation your fans crave.
SUPPORT PROVIDED BY INDUSTRY LEADERS Franchise support provided by Moe's and Focus Brands®, a leading developer of iconic, global foodservice brands.
MULTIPLE REAL ESTATE CONFIGURATIONS Freestanding buildings, in-line locations, drive-thrus, food courts and more.
ENJOY OFF-PREMISES REVENUE Moe's offers catering, online ordering and third party delivery opportunities.
STRATEGIC SUPPLY CHAIN Leveraged spend management across Focus Brands portfolio.
BRING OUR BELOVED FARE TO FANS NEAR YOU.
Moe's Southwest Grill® is authentic, adventurous and all-around fun. Our passion has made us the go-to brand for Southwestern fare and one of the most recognized fast-casual Mexican restaurant franchises available.
We're the ideal choice for franchise owners interested in building a loyal following in their market while embracing their own independent spirit.
"MOE'S HAS RECENTLY MADE SIGNIFICANT STRIDES IN ITS MODERNIZATION, MAKING SURE THAT WE PROVIDE A SEAMLESS ONLINE ORDERING EXPERIENCE, UPDATED INTERIORS WITH ENGAGING IN-STORE GRAPHICS SHOWING OUR BOLD PERSONALITY AND A NEW LOGO, ALL WHILE SERVING THE SAME DELICIOUS FOOD OUR GUESTS CRAVE. THIS IS A BRAND I AM EXCITED TO GROW WITH INTO THE FUTURE. BIG THINGS ARE AHEAD!"
ROGER WAGNER MOE'S FRANCHISEE
Franchising Since
2001

(2023-2001 years)
# of employees at HQ
67
Where seeking
This company is offering new franchisees throughout the US.
This company is offering new franchisees worldwide.
# of Units
642

(as of 2022)
Information for Franchisees
Here's what you need to know if you're interested in opening a Moe's Southwest Grill franchise.
Financial Requirements & Ongoing Fees
Here's what you can expect to spend to start the business and what ongoing fees the franchisor charges throughout the life of the business.
Initial Franchise Fee
$30,500
Initial Investment
$566,300 - $1,585,610
Net Worth Requirement
$1,000,000 - $1,900,000
Cash Requirement
$300,000 - $650,000
Veteran Incentives
$10,500 off franchise fee
Royalty Fee
5%
Ad Royalty Fee
2-4%
Term of Agreement
20 years
Is franchise term renewable?
Yes
Financing Options
Some franchisors offer in-house financing, while others have relationships with third-party financing sources to which they refer qualified franchisees.
| | |
| --- | --- |
| Third Party Financing | Moe's Southwest Grill has relationships with third-party sources which offer financing to cover the following: franchise fee, startup costs, inventory, accounts receivable, payroll |
Training & Support Offered
Franchisors offer initial training programs and a variety of ongoing support options to help franchisees run their businesses.
On-The-Job Training
150 hours
Classroom Training
50 hours
Ongoing Support
Security & Safety Procedures
Franchisee Intranet Platform
Marketing Support
Operations
Additional details about running this franchise.
Is absentee ownership allowed?
No
Can this franchise be run from home/mobile unit?
No
Can this franchise be run part time?
No
# of employees required to run
15
Are exclusive territories available?
Yes
Franchise 500 Ranking History
Compare where Moe's Southwest Grill landed on this year's Franchise 500 Ranking versus previous years.
Additional Rankings
Curious to know where Moe's Southwest Grill ranked on other franchise lists? Find out below.
Disclaimer
The information on this page is not intended as an endorsement or recommendation of any particular franchise or business opportunity by Entrepreneur Media. Our listings and rankings are solely research tools you can use to compare opportunities. Entrepreneur stresses that you should always conduct your own independent investigation before investing in a franchise or business opportunity. That should include reviewing the company's legal documents, consulting with an attorney and an accountant, and talking to former and current franchisees/licensees/dealers.
Updated: December 12th, 2022