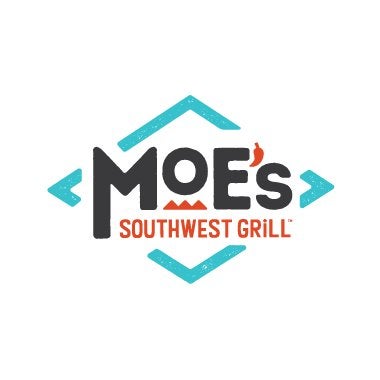 500) && (window.scrollY || window.pageYOffset < (document.getElementById('childContainerDom').offsetHeight) - (document.body.clientHeight)) ? false : true" >
Company Overview
About Moe's Southwest Grill
Sponsored Content
More from Moe's Southwest Grill
Welcome To Moe's!
From the moment your fans walk through the door, they'll appreciate the family friendly atmosphere and variety of craveable, customizable menu items. About three and a half minutes is all that stands between each fan and a delicious meal.
For you and your team, our fast service and friendly environment mean serving more customers in a day and striving for well-balanced sales between lunch and dinner service.
MAKE THE MOE-ST OF YOUR FRANCHISE EXPERIENCE.
STRONG BRAND AWARENESS Launched in 2000, we've grown to more than 650 restaurants in 40 states.
SIMPLE, CUSTOMIZABLE MENU Just 20 ingredients can be turned into any amazing creation your fans crave.
SUPPORT PROVIDED BY INDUSTRY LEADERS Franchise support provided by Moe's and Focus Brands®, a leading developer of iconic, global foodservice brands.
MULTIPLE REAL ESTATE CONFIGURATIONS Freestanding buildings, in-line locations, drive-thrus, food courts and more.
ENJOY OFF-PREMISES REVENUE Moe's offers catering, online ordering and third party delivery opportunities.
STRATEGIC SUPPLY CHAIN Leveraged spend management across Focus Brands portfolio.
BRING OUR BELOVED FARE TO FANS NEAR YOU.
Moe's Southwest Grill® is authentic, adventurous and all-around fun. Our passion has made us the go-to brand for Southwestern fare and one of the most recognized fast-casual Mexican restaurant franchises available.
We're the ideal choice for franchise owners interested in building a loyal following in their market while embracing their own independent spirit.
"MOE'S HAS RECENTLY MADE SIGNIFICANT STRIDES IN ITS MODERNIZATION, MAKING SURE THAT WE PROVIDE A SEAMLESS ONLINE ORDERING EXPERIENCE, UPDATED INTERIORS WITH ENGAGING IN-STORE GRAPHICS SHOWING OUR BOLD PERSONALITY AND A NEW LOGO, ALL WHILE SERVING THE SAME DELICIOUS FOOD OUR GUESTS CRAVE. THIS IS A BRAND I AM EXCITED TO GROW WITH INTO THE FUTURE. BIG THINGS ARE AHEAD!"
ROGER WAGNER MOE'S FRANCHISEE
Franchising Since
2001

(22 years)
# of employees at HQ
73
Where seeking
This company is offering new franchisees throughout the US.
This company is offering new franchisees in the following international regions: Africa, Asia, Australia/New Zealand, Middle East, Europe (Eastern), Europe (Western), Central America, Canada, South America, Mexico
# of Units
621

(as of 2023)
Information for Franchisees
Here's what you need to know if you're interested in opening a Moe's Southwest Grill franchise.
Financial Requirements & Ongoing Fees
Here's what you can expect to spend to start the business and what ongoing fees the franchisor charges throughout the life of the business.
Initial Franchise Fee
$30,500
Initial Investment
$659,075 - $1,839,390
Net Worth Requirement
$1,000,000
Cash Requirement
$300,000
Veteran Incentives
$10,500 off franchise fee
Royalty Fee
5%
Ad Royalty Fee
3%
Term of Agreement
20 years
Is franchise term renewable?
Yes
Financing Options
Some franchisors offer in-house financing, while others have relationships with third-party financing sources to which they refer qualified franchisees.
| | |
| --- | --- |
| Third Party Financing | Moe's Southwest Grill has relationships with third-party sources which offer financing to cover the following: franchise fee, startup costs, inventory, accounts receivable, payroll |
Training & Support Offered
Franchisors offer initial training programs and a variety of ongoing support options to help franchisees run their businesses.
On-The-Job Training
36-150 hours
Classroom Training
18-50 hours
Ongoing Support
Security & Safety Procedures
Franchisee Intranet Platform
Marketing Support
Operations
Additional details about running this franchise.
Is absentee ownership allowed?
No
Can this franchise be run from home/mobile unit?
No
Can this franchise be run part time?
No
# of employees required to run
15
Are exclusive territories available?
Yes
Franchise 500 Ranking History
Compare where Moe's Southwest Grill landed on this year's Franchise 500 Ranking versus previous years.
Additional Rankings
Curious to know where Moe's Southwest Grill ranked on other franchise lists? Find out below.
Disclaimer
The information on this page is not intended as an endorsement or recommendation of any particular franchise or business opportunity by Entrepreneur Media. Our listings and rankings are solely research tools you can use to compare opportunities. Entrepreneur stresses that you should always conduct your own independent investigation before investing in a franchise or business opportunity. That should include reviewing the company's legal documents, consulting with an attorney and an accountant, and talking to former and current franchisees/licensees/dealers.
Updated: December 12th, 2022