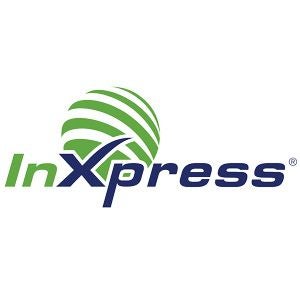 About
Franchising Since
2000 (20 Years)
Corporate Address
10619 S. Jordan Gateway Blvd., #110
South Jordan, UT 84095
Leadership
Dustin Hansen, CEO
Financial Requirements
Initial Investment
ⓘ
$85,600 - $169,990
Net-worth Requirement
ⓘ
$150,000
Liquid Cash Requirement
ⓘ
$25,000
Ongoing Fees
Initial Franchise Fee
ⓘ
$50,000 - $50,000
Financing Options
InXpress has relationships with third-party sources which offer financing to cover the following: 
franchise fee, startup costs
Veteran Incentives
15% off franchise fee
Support Options
Ongoing Support
Newsletter
Meetings/Conventions
Field Operations
Proprietary Software
Franchisee Intranet Platform
Marketing Support
Co-op Advertising
Ad Templates
National Media
Regional Advertising
Social media
SEO
Website development
Email marketing
On-The-Job Training:
50-79 hours
Classroom Training:
48-79 hours
Additional Training:
Additional training
InXpress is ranked #384 in the Franchise 500!
Bio
InXpress provides international express, domestic express, freight and mail services to customers, leveraging agreements with carriers to provide discounted rates and utilizing its online shipping software, Webship, to automate the shipping process. The company was founded in 1999 and began franchising in 2000.
Cost
Initial Investment: Low -

$85,600
High -

$169,990
Units
+8.2%

+27 UNITS (1 Year)
+13.4%

+42 UNITS (3 Years)
Units (Locations)
Where Seeking Franchisees:
Franchisor is seeking new franchise units throughout the U.S. and in the following regions/states: Africa, Asia, Australia/New Zealand, Canada, Europe (Eastern), Europe (Western)
Disclaimer
The Franchise 500 is not intended to endorse, advertise, or recommend any particular franchise. It is solely a research tool you can use to compare franchise operations. Entrepreneur stresses that you should always conduct your own independent investigation before investing money in a franchise.
Updated: January 21st, 2020