5 Steps to Getting Started with Search Engine Reputation Management (SERM)
Put your best foot forward with new and existing customers.
Opinions expressed by Entrepreneur contributors are their own.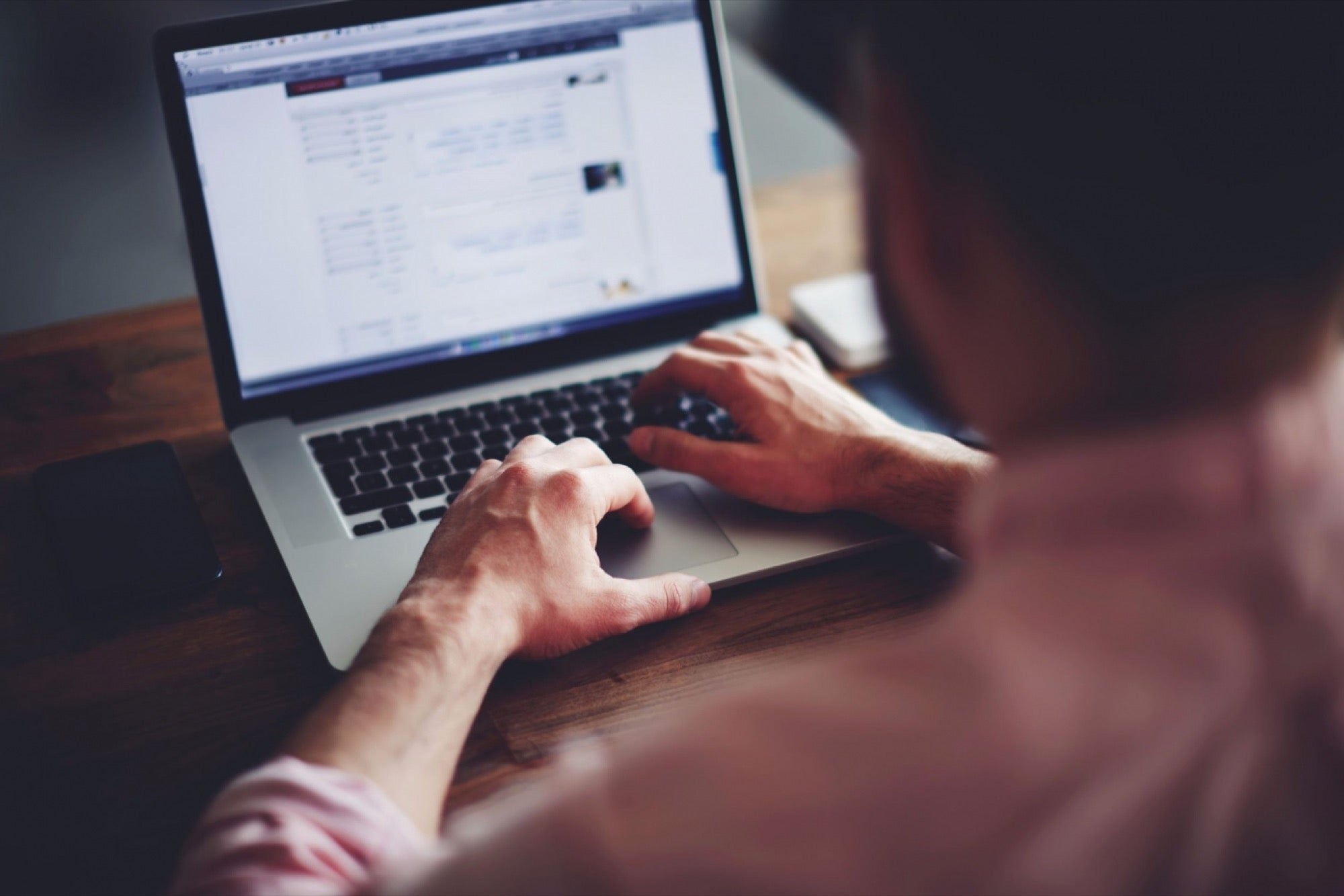 Let's talk about your online reputation.
If you're running a business, you know how important it is to make sure you have a stellar reputation.
The last thing you need is for your business to lose money because of a few negative comments from customers.
This is especially true when it comes to your online reputation.
Check out these statistics:
The World Economic Forum found that 25 percent of a company's market value is directly related to its reputation.

Forty-five percent of consumers have stated that they decided not to do business with someone because of something they found in an online search.

Ninety-two percent of consumers regularly read online reviews to learn about a business.
In the age of the internet, everyone has a voice. It's easier than ever to express your opinion on a company's products or services -- and if someone has a problem with your company, they can let thousands of others know just by typing a few sentences.
Any disgruntled customer can write a scathing review about your business. They can write blog posts that speak negatively of your business. They can use social media to bash your company.
And there's nothing you can do to stop them.
After all, you can't control what people say about you or your business, right?
But you don't have to be worried. If you take the right steps, you can protect your reputation and maintain a strong brand.
1. Monitor Your Reputation
If you're going to protect your reputation, you have to first know how to monitor it.
Basically, you need to make sure you know what people are saying about your business. This way, you can respond to any negative comments as soon as they're posted.
If you fail to keep an eye on what people are saying about your business, you won't be able to address any potential issues until it's too late. Fortunately, there are several tools that make it easy to monitor your online reputation, including:
If This Then That (IFTTT): When set up using the correct recipe, this tool can scan the internet for mentions of your business and send you a daily report letting you know what's been said.

Me On The Web: Another tool that scans the internet. Put in the name of your business, and it'll send you an email letting you know if your company has been mentioned anywhere online.

Ice Rocket: This tool lets you search the major social media platforms to see what people are posting about your business.
These tools will help you keep a close watch on any mentions of your business, across tons of different channels and keywords.
Not only will this help you with your online reputation management, they can also be used to stay on top of major industry trends or spy on your competition. It's always good to know what people are saying about your competitors, isn't it?
2. Claim Your Search Engine Results Pages (SERPs)
If you have customers making negative comments about your business, one way to prevent them from impacting your business is to make it harder for these negative comments to get attention.
Do this by optimizing the top ten search results for the name of your business.
Once you've locked down your SERPs, it'll be harder for any other negative mentions to break in and people who are searching for your business online will be less likely to see a negative mention.
Your objective, therefore, should be to create several strong pages built around your brand name that all have the potential to rank.
There are a few ways you can do this:
Create social media profiles.

Get others to write about your company.

Create multiple websites.

Contribute to other online publications.
Claiming your search results is a very effective way to make sure other people's comments aren't found by potential visitors to your website.
You might not be able to control what people say about you, but you can control whether or not other people see it.
3. Use Social Media
Social media is one of the most important facets of online reputation management. However, it's not enough to just have social media accounts.
You need to actually use them.
Use social media to build and maintain an engaged audience. It's a highly effective way to interact with your customers.
Social media allows you to build influence and trust with your customers. When this happens, it's less likely that someone will make negative comments about your business.
If someone makes a complaint -- and you discover it quickly -- you can use social media to reach out to them and figure out how to solve the problem.
Another benefit of using social media regularly is that it can make it easier to claim your SERPs positions. The more engagement there is on your social media accounts, the higher the likelihood they'll rank for your business's name.
4. Listen to Your Customers
When you do receive a negative comment, don't ignore it. If you do, you miss out on an opportunity to improve your reputation and repair the relationship between you and your customer.
Most importantly, you're robbing yourself of the chance to improve your product or service. If a customer complains, it's not always a bad thing. They could be giving you valuable information that can make your company better.
If you receive a negative comment, don't blow it off. Be transparent. Engage with the customer. Try to understand why they're complaining about your business, and try to make it right by taking into consideration any useful feedback the customer gives.
In the end, you'll build a better business, while also improving your online reputation. If prospective customers see that you're willing to listen to customer feedback, the brand benefits can be immense.
6. Take Responsibility for Your Mistakes
One of the easiest and most powerful ways to build a positive reputation is to be willing to admit when you're wrong. Apologies can go a long way towards mending relationships with disgruntled customers.
Nobody expects you to be perfect. Mistakes do happen, right? However, it's not really about the mistakes you make. It's about how you handle these mistakes.
If a customer has a valid complaint about something your product or service, apologize quickly and take steps to rectify the problem.
Even if the customer has already complained, your response can encourage them to turn their negative review into a positive one - and you want your company to be known as one that is willing to take responsibility for its actions.
It's not easy to protect your online reputation. It requires vigilance and a constant awareness of what's being said about your company. It requires taking ownership of your search engine results and your disgruntled customers, as best as you can.
The steps I've laid out here will help you build a strong online reputation, so that the people searching for your company will be more comfortable doing business with you.
Better reputations equal better sales. Go out there and get started.