Adapt to the Way People Shop, Not How You Want Them to Shop, According to this Founder
How Chrissy Crawford Corredor built a thriving art business based on her customers' habits and needs.
In this ongoing series, we are sharing advice, tips and insights from real entrepreneurs who are out there doing battle day in and day out. (Answers have been edited and condensed for clarity.)
Who are you and what's your business?
My name is Chrissy Crawford Corredor, Founder and CEO of ArtStar, an online platform for discovering and collecting contemporary art. We offer over 1,000 customizable works of art in 3 sizes and 7 framing options. Our market is consumers outgrowing posters, but are not yet investing with galleries.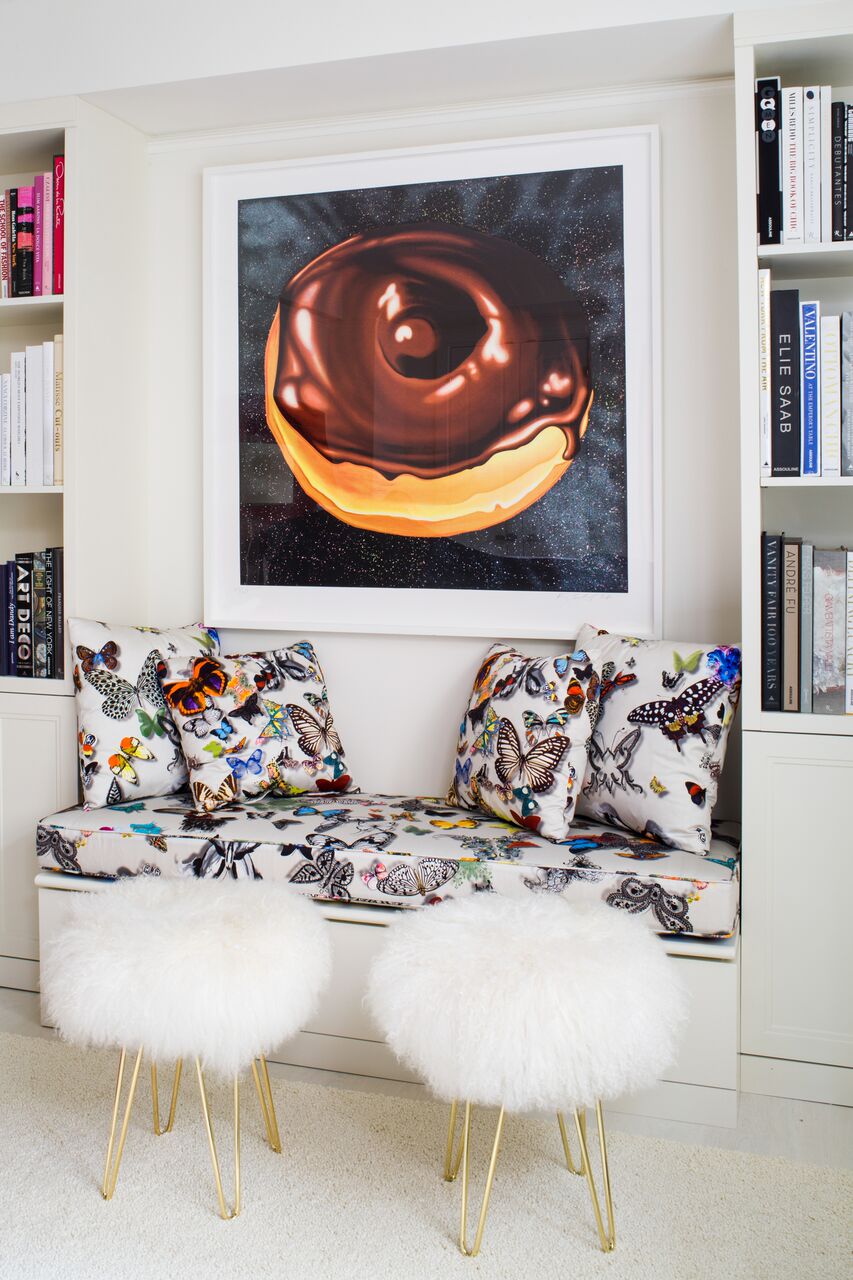 Kenny Scarf Doughnut, ArtStar Art Consulting, Design by SFA
What does the word "entrepreneur" mean to you?
Starting a business and growing the business. Being an entrepreneur is different than starting and quickly "exiting" a startup. I think entrepreneurs create long-term companies and jobs.
Related: For This Entrepreneur, It's All About the Fight
What was your toughest challenge and how did you overcome it?
Understanding e-commerce. I started building an e-commerce platform in 2010 based on Magento. I needed developers to do everything. Today's CMS systems make the technology easy for someone like me without a developer's background. I feel like I have more control over my business. My team can make adjustments quickly with the amazing improvements in e-commerce platforms.
What problem are you attacking now?
Thirty percent of our traffic is now coming from mobile. Trying to improve User Experience on mobile is a challenge and our focus for 2017.
How did you discover this problem?
While 30% of our traffic is coming through mobile, it does not convert. We noticed people dropped off after the product pages on mobile.
Related: What It Means to Be an 'Intrepreneur'
What did you learn from attacking this problem?
I learned that you need to improve your platform based on the way people shop, not how you want them to shop. If we do not convert through mobile, then we need to make it easier for customers to search and save and share their favorite pieces. Many customers have to check with their spouses, designers, or clients before purchasing art. We want to make the site support their shopping habits, not try to change them.
ArtStar gallery wall, photographed by Michelle Kappeler
What's the most important trait in a new hire and why?
We like to hire talented, self-motivated people who can run with projects on their own. Because we are a small team, each hire has to take ownership over their product. I'm lucky to have a dedicated and talented team who are passionate about ArtStar.
What trait do you depend on most when making decisions and why is that useful for you?
I build a model and talk it through with my team. I rely on advisors as well. They can see the company's long-term vision while my team is very in the moment and just thinking about the quarter.
How has your leadership style evolved?
I know what I don't know and I'm not embarrassed by it.
Entrepreneur Editors' Picks