B2B 'Work' Tools Can Also Organize Your Personal Life
Ditch the Post-its, the paper lists, the 'mental notes.' Get organized with these cool new tools at home as well as at work.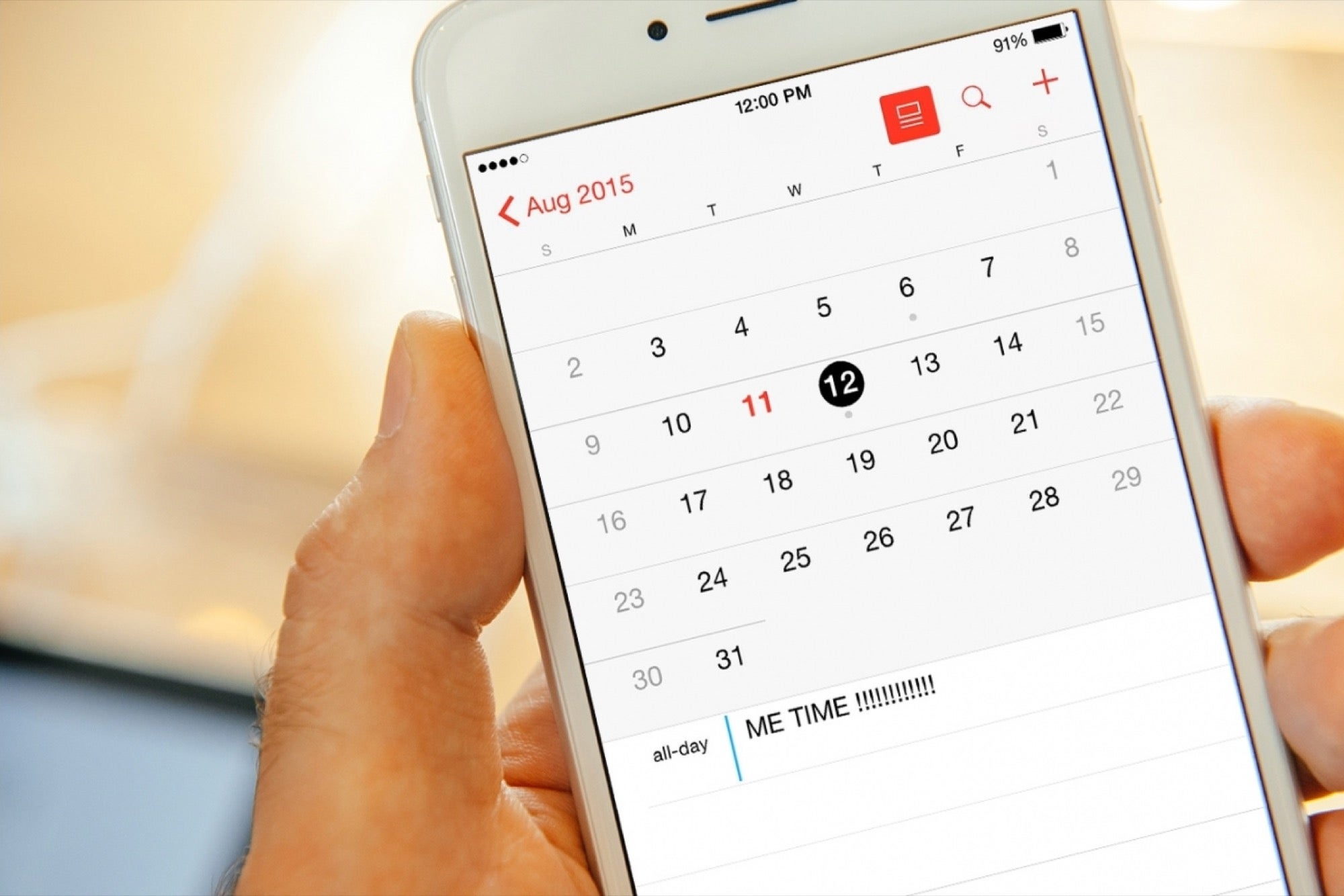 Opinions expressed by Entrepreneur contributors are their own.
Online tools and software products are used by companies from small business to enterprise. They're powerful, essential and likely to make a huge impact for thousands of companies around the world. So why shouldn't you incorporate these incredibly helpful tools into your personal life away from the office?
After all, when you leave for the day, you shouldn't have to swap advantageous technology that saves you valuable time for paper, pens and Post-its that you'll struggle to decipher an hour later. Productivity tools are indispensable for daily organization and time management, and companies happily pay for enterprise subscription services for these value-adds. But, lucky for us, these top tools are available for personal use for free.
Check out some of my recommended business tools that you should really be using beyond the office.
Related: 10 Tools To Make Your Sales Team Communication and Collaboration Geniuses
Online calendar
If you're like me, you have your entire week (or month, if I'm being totally honest) planned out to a T. Your yoga classes, dentist appointments, happy hours with friends, reminders to call your parents and send your rent check: They're all there on Google Calendar or Apple Calendar, primed to fire off desktop and mobile notifications to keep you on track.
I can't overstate how much easier and less stressful this tool can make your life. Imagine: never accidentally flaking on a friend again because you "forgot." Never saying "Yeah . . . I think I'm free..." again, because, with a glance at your app, you know for sure. Google Calendar is an excellent tool for goal setting, allowing you to indicate milestones and checkpoints throughout the year. You can ask your Future You check-in questions like, "You're two months along in studying -- are you ready to take a practice test yet?
Or, "The 5K is in three weeks: have you hit your target time?"
Since this tool allows you to create multiple calendars and color code them, I myself have multiple calendars to keep me on track at a glance. Your own to-do reminders can be blue, your appointments green, your progress toward your goals red, social events pink, and your friends' and family members' birthdays yellow.
You can also set repeating events like gym time, your monthly book club meeting, laundry, etc. Google Calendar's sharing settings make it easy to choose what you share and with whom, which is a popular feature for significant others since it makes planning social events (or even figuring out dinner plans!) easy.
Digital notepad
There is no shortage of reasons to use a digital note-taking tool outside of a professional setting; and here, Evernote and OneNote are convenient products, available as desktop and mobile apps that let you jot down any notes that you need.
Edits are automatically saved, and you can conveniently name and organize your notes. Perhaps you'd like to make a grocery list, and keep your recipes stored conveniently in one easily accessible place. You can also store flight schedules, packing lists, travel plans and itineraries. All of your notes in Evernote can be indexed and are searchable.
Evernote also functions as a save button for the web. Its Web Clipper product lets you save online articles and pages straight to Evernote. If you'd like to share something from the web, you have the option of highlighting important sections, or adding text and visuals so others can see what you're referring to.
Online forms
With my own product, JotForm, or with Google Forms, you can easily create custom forms and collect data. Organizing group events is easy with an online form: Simply collect all the information you need, like names, emails, accommodation preferences, carpool updates, dietary restrictions, ranked activity preferences, RSVPs, etc. Then, avoid those endless email and text chains that seem to never get anything accomplished. Just have your friends fill out a simple form.
I recently made use of an online form for planning a Napa Valley wine-tasting trip with friends. I collected information, including RSVPs, whether people preferred a pre-purchased lunch, and whether they wanted tastings at multiple wineries. This made it seamless to book everything for the group and to reference who had purchased what.
Even potluck parties and holiday meals can be made easy with these forms. Simply send an invitation form to friends and family, where they can select or include what they're bringing, detail any dietary restrictions or allergies and view the location for the event (JotForm is integrated with Google Maps). For the cherry on top, you can also design your forms with your desired colors, fonts and images.
File storage
Box and Dropbox allow you to access your personal files from anywhere, as they are stored in the cloud. This means that you'll have secure access to your files, even if your laptop or cell phone gets stolen or lost. Store photos, music, financial information, tax forms and documents, medical records and more. You can also easily share and update files, and you have the ability to make edits or upload a new version without changing the original shared link.
Related: How to Stay Organized With Evernote
Your priceless family photos can be organized by year, event or the title of your choice, and effortlessly shared with the friends and family members you choose. Additionally, you can collaborate with your friends via shared folders, where participants can add their photos and videos to the collection. Keep your wedding guests' photos and goofy selfies all in one place!
Task manager
I know I'm not alone in my love of lists. We all know that feeling of sweet satisfaction when we get to check off an item that we just took care of or accomplished. With Todoist or Google Keep, you too can create and organize all of your lists, and check off items by clicking on them. The possibilities are endless: Use a digital task manager for your daily or weekly to-do list, movies you want to watch, restaurants and bars you want to check out, weekend trip ideas, books you want to read -- even your bucket list.
Conveniently portable digital lists can help you make the most of your life, and keep you exploring and having fun. When a friend raves about a restaurant or movie, you can actually store that recommendation to enjoy later! And, you can keep a master list of activities you want to do in your city (this comes in handy when Saturday rolls around and you want to make the most of it). Or a list of weekend trip ideas (I organize them by "day trips," "weekend trips" and "long weekend trips"), or one of things you want to do and see in a city or country that you're visiting.
Related: Post-it Will Introduce Extreme Notes, and It's a Textbook Lesson in How to Solve a Customer Problem
The bottom line? Ditch the Post-its and "mental notes"; get a mobile to-do list into your life. And don't keep it just for work.