How to Write a Great Pitch for the Media
A seasoned journalist offers smart advice for writing pitch letters that will grab someone's attention.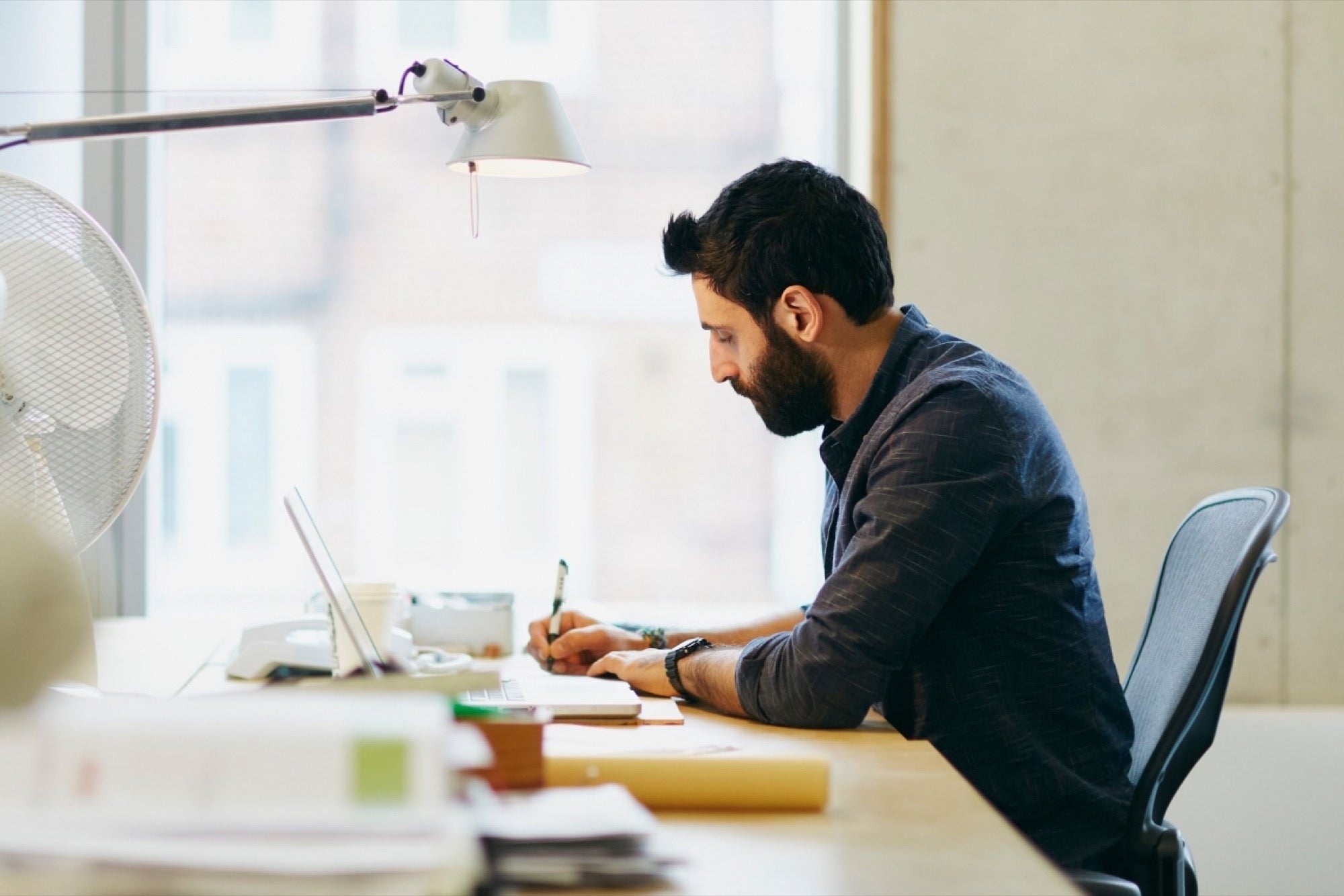 Opinions expressed by Entrepreneur contributors are their own.
The following excerpt is from Wendy Keller's book Ultimate Guide to Platform Building. Buy it now from Amazon | Barnes & Noble | iTunes
Sometimes, people who are just getting started in business decide to throw themselves at as many media as possible with a generic press release. They send the same pitch to every breathing journalist for whom they can find contact information. But one size never fits all.
Related: The Trick to Getting Publicity for Your Business
Don't waste your shot with a generic press release. That will only train the journalists to click "Delete" if/when they see something from you in their inbox. The topic that you pitch to the media and your expertise on the subject you're pitching will be the major factors in a journalist's decision whether they will interview you.
Each publication has a slightly different audience, a space within the niche. That's why the content that you pitch must match as closely as possible the interests of that journalist's audience.
The great news? It's fairly easy to customize one pitch to the tastes, style and interests of many different audiences. To customize intelligently, you can use different words, stories, examples, jargon and angles that apply to the type of audience that specific publication wants to please.
Not only can the words of the pitch be changed, but you can change the way you're offering your idea. Here's an example of the many ways you could slice your content if you sell life insurance and want to attract more customers by writing or recording interesting content:
Pitch articles that are written by you on how important it is not to leave your family without money when you pass away, for publications that appeal mostly to middle-aged people who have started to realize that they too will die one day.
Offer to guest blog on a website that appeals to parents, discussing how insurance can provide for a child's college education even if the unthinkable happens.
Pitch to a business newspaper an article on the debts a family incurs when some­one dies, and how insurance is meant to ease that burden.
Create a column in a magazine for seniors -- or a newspaper in a town where the population is older -- on how leaving a nice sum to your family will help you to avoid being a burden by offsetting your burial expenses.
Pitch the commuter radio stations on the angle that texting and driving can be lethal. If you plan to keep doing it, it is wise to also have life insurance.
Craft a pitch on a feature story about a family that was saved because a single mother, with no money to spare, still found a way to invest in life insurance.
Writing a great pitch
How do you write something that's of sufficient interest to a journalist so they believe it to be of sufficient interest to their readers? Pretend you're the prospect. Put yourself in their shoes and ask yourself, What problem are they having that would make them want your product or service? What do they need to improve in their lives? What pain are they experiencing? "Talk" with a prospect without your intense desire to sell them something getting in the way of your listening. Then ask your real life prospects the same questions you asked yourself and see if the conversation is the same as you imagined it would be.
Related: 10 Tips for Creating Effective Business Videos
Now pick one major thread out of what you believe your customer most wants. That can become the basis of your pitch. Here are some examples.
Example 1
Your potential customer wants to save money on heating/cooling costs.
You sell windows.
You pitch a story about wasted resources on Earth; climate change; how glass is made; how window technology has changed over the centuries.
Example 2
Your potential customer wants to have fun this summer.
You're a dermatologist.
Pitch a story about how the long-term effects of the sun can accelerate aging; the sun's effect on freckles, moles and melasma; how the body makes vitamin D and why.
Example 3
Your potential customer likes to eat out.
You own a basic café, one of several in town.
Pitch a story about the life cycle of a potato before it becomes a hashed brown; the rules for hygiene in kitchens and how they developed; a regular feature on your customer of the week; the story of cinnamon farming.
What can you think of for your own business?
The 5 Ws and an H
Another method is called "The 5 Ws and an H." It's based on thinking through the questions, who, what, why, where, when and how. Interview yourself aloud or in writing. You may want to record yourself talking.
Ask yourself questions such as:
Who would benefit from the information I have to share?
Why do people shop in my store?
What makes people buy my product online?
What do people love about my services?
What stories do I think of fondly?
What kinds of testimonials have I gotten?
How many people's lives have I improved?
Who are the top five people in the country who talk about my topic, and what do they say? Do I agree with them? What's interesting about this?
Your brain should be whirling with ideas for pitches you could write by now, but if not, here are two more great ideas.
Pitching a local story
The easiest way to get a local story is to do something that benefits the local community. Let's say you run a small day spa in your town. Most of your customers are women between 35 and 50. You want to double your customer base next month. How do you get media attention without paying for it?
Write a free ebook on hormonally-induced facial issues, book yourself on the radio talking about it and then give it away on air.
Sponsor a locals-only beauty contest.
Go to the local high school to talk to the kids about the dangers of sun exposure.
Go to a nursing home and give free facials to the ladies who are living there.
Do a before/after makeover on a worthy woman living in poverty in your town.
Pitch an article on the "Top Five Things Every Woman Over 30 Needs to Know About Skincare" for the Sunday insert.
Pitch an article about "Skin Care Methods from History," e.g., the Victorians using lead to look pale or the Romans using urine.
Give makeup lessons at the local battered women's shelter.
These things have human interest appeal and make you relevant in your local area. Journalists make money because of these kinds of stories. Give the journalists several weeks' notice that you'll be doing something interesting or wonderful, and someone will show up to cover it.
Crafting and rehearsing a pitch
Always write your pitch before you use it. Then edit it. Say it aloud. Edit it again. Shorten it. Wait two days and then repeat. These people don't know you. You're a cold caller when you're leaving a voicemail. You're a stranger when sending that email. Can you get it down to four or five sentences?
As you are writing, ask yourself, "What interests this journalist at this media location? What do I need to say to get this individual to bring me on as a guest? What can I specifically tell them I can do so they'll know at once I'm a great choice for their media?"
If I was going to pitch to a journalist on why they should write a story about, for example, the webinars I do on how to write a nonfiction book that will sell to a notable publisher, I might tell the story of an author in their town who attended one of my webinars and is now published.
I might write, "One out of every two Americans wants to become a published author." That's sentence one. It's not about me. It's about their audience, reflecting an interest that they may have never considered their audience to have before. It would be even better if I could add, ". . . according to a recent Stanford study." Or I might choose, "483,000 new books were published in the U.S. last year. How many of your readers are also hoping to become published authors?"
For the second sentence, I might say: "My name is Wendy Keller, and I'm the agent behind 17 New York Times bestsellers and over 1,500 book deals worldwide." You get the point? I'm establishing my credentials.
The third sentence might say: "I propose a feature story on how your readers can become successful authors." Then I can list five steps that every writer must know in order to get published.
Then you tell them, "Here's my media hotline number, it's on 24/7, just for journalists." And you give them your cell phone number. If you tell them you have a media hotline number, it looks like you're dedicated to the needs of journalists and that you're a quick responder. When a producer is in distress, they go through number after number after number and if you don't pick up or you don't respond in five or ten minutes, they're on to somebody else.
Related: 3 Steps to Writing and Promoting an eBook
If you're lucky enough to have a journalist respond to your pitch, respond to that call or email instantly. Don't wait until morning. Don't wait until the next work day. Call back right away, even at two o'clock in the morning, even if you think they've already gone home. Call again when you think they will be in again in the morning.
These core concepts will help you craft a unique, succinct and compelling pitch.