4 Easy Ways to Help Women Succeed in Business
Daily actions we all can take to foster female entrepreneurs.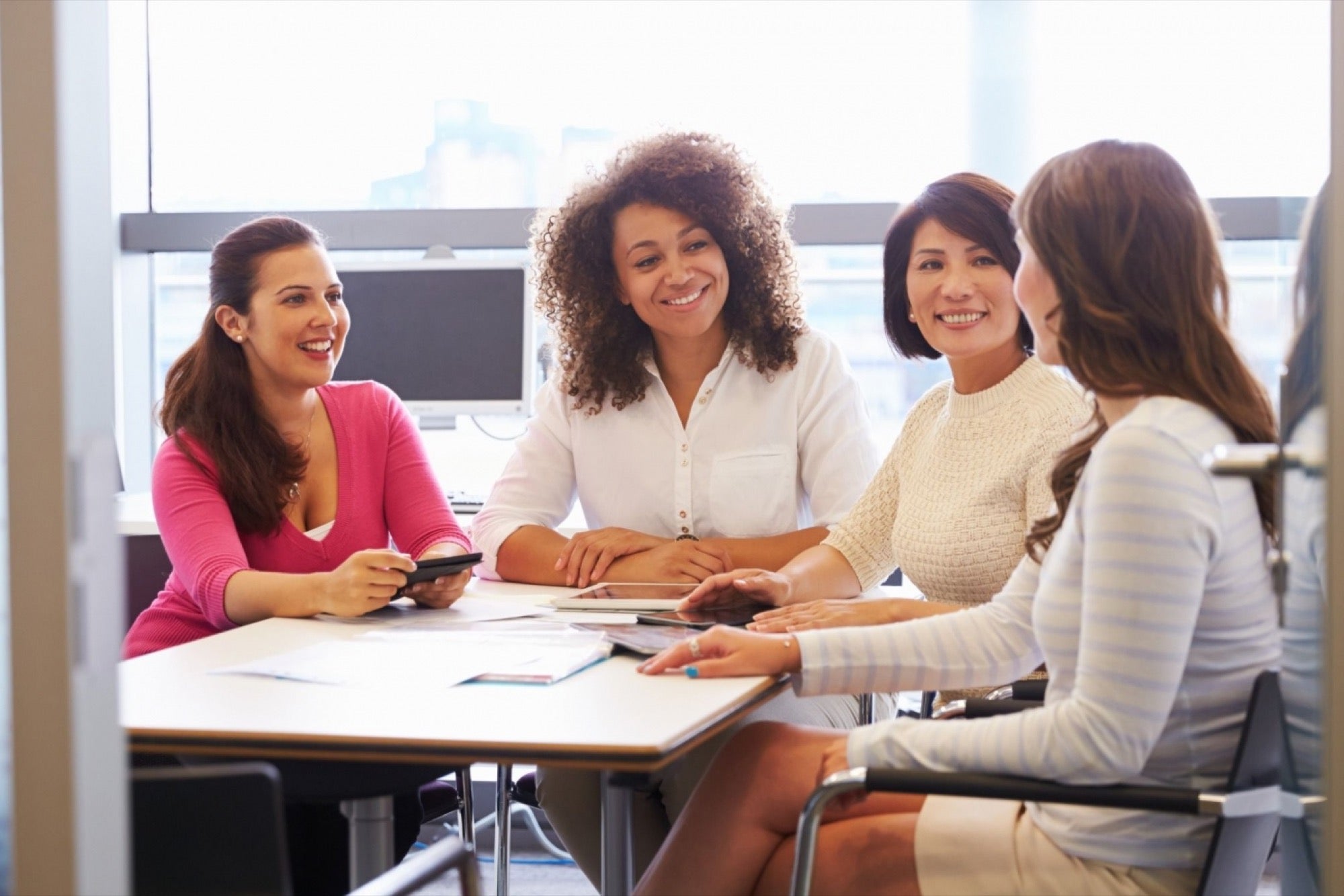 Opinions expressed by Entrepreneur contributors are their own.
January's Women's March gained international attention and ignited action, but what can we do daily to really impact women we know in business? As International Women's Day and the Day Without Women strike kick off Women's History Month, I would like to present ways we all can support women in building companies, consulting or breaking their glass ceiling throughout the year.
Before we can help, we need to realize when and why this type of support is needed. Helping both men and women notice when women are overlooked -- or worse, pushed down -- in professional settings and perhaps why it happens will make it easier to remember how we can help.
Related: 6 Changes Your Company Must Make to Develop More Female Leaders
When it happens
As a management consultant and advisor to executive women pursuing career changes or starting a business, former corporate executive and member at Pipeline Angels, which invests in women-led startups, I frequently hear comments like these from my clients or team members across industries:
Corporate meetings: "When I suggest a solution in a meeting, the idea is often not acknowledged, but when a man subsequently brings up the same idea, all of a sudden, everyone agrees."
Consulting: "Other women in my practice tend to be competitive and sometimes prefer alliances with male peers. Clients, even if they are female, prefer to hire male consultants rather than female consultants. Why don't we support each other like men do in the old boys' club?"
Startups and entrepreneurship: "When I send my pitch deck outlining a business model that addresses common problems women face, most of the investors just don't relate or appreciate the value of the business in addressing these problems. I can't even get my foot in the door to pitch."
Related: How Women Entrepreneurs Can Use Execution for Startup Success
Why it happens
As of 2015, more women (50 percent) than men (41 percent) earned at least an associate's degree. However, women make approximately 70 cents to the dollar earned by men and are not rising up the corporate ladder with the same speed and ease. According to National Women's Business Council research, "women-owned businesses are receiving only 2 percent of equity funding (as opposed to 18 percent for men-owned businesses)."
Perhaps existing criteria do not consider what women bring to business: multi-tasking, empathizing with the customer, relationship/alliance building and team building.
Perhaps we have not successfully figured out how to mobilize, collaborate and amplify our voices collectively.
Perhaps we were not yet taught practical ways to support women in business.
Related: Why Gender Diversity in Tech Matters
How we can help
Below are some practical tips to offer your capabilities or networks to help women in business. I have also asked my fellow entrepreneurs, executives and Pipeline Angels investors to offer advice.
1. Amplify women whose voices are unheard.
Women feel unheard when they suggest ideas in meetings and then feels frustrated when subsequently a male colleague claims the idea as his and gains the support of the team. Actively attributing ideas to the originator helps to bring attention to this situation.
The female staffers in President Obama's administration initiated "amplification" as a strategy to support each other. When a woman proposed an insight or solution, the other women would repeat it in agreement to amplify the point. This helped everyone, both men and women, recognize the contribution coming from the woman who first proposed the idea.
Related: Despite Bias, Women Entrepreneurs Are an Enormous Economic Force
2. Reach out to pull a woman up the ladder and into your circle.
Very few positions at the top are held by female leaders. Rather than just looking out for your own career, take time to find other women who are climbing up and reach out to help: Advocate for their promotions, mentor their careers or coach them through a life decision.
One way to start is by motivating women at schools and universities. I recently spoke to ambitious female students at Columbia's Business Women's Leadership Conference about the importance of helping other women amplify, network and build businesses.
You could also start a women's mentorship group, or find an individual to mentor, at your company or school. It can be as easy as a meeting every month to serve as an advocate for a fellow woman to discuss ideas on how to address situations at work, switching careers or pitching for promotions.
"Women in senior roles who are able to advocate for other gritty and talented women by giving clear and concise feedback as well as support at the key times in career paths have been some of the best advocates and mentors I've seen. Men can also pay this role and often do," said Nicole Faurot, partner and Marlowe Partners, investor and member of Pipeline Angels.
3. Leverage your social network to expand their reach.
Many women are natural network marketers and skilled in building communities and engagement through social networks. By posting or advertising services to friends via word-of-mouth, social media posting, writing blogs or engaging communities online, women can promote their products and businesses at lower cost with greater targeted impact than traditional mass advertising.
If you like, comment or share a friend's post, video, tweet or blog, your own vast network is exposed to the concepts and ideas being promoted. It takes very little effort from us to help a friend grow her business this way, and it makes a big difference for branding and engaging customers.
Whether it's connecting women to other customers, consultants or coaches, we can all help in offering opportunities through referrals, networking and social media.
"Networking with other women has given me some of the biggest breaks in my career. I broke into the advertising industry by attending a SheSays event and I am starting to partner with other freelancers I found in the Ladies Who Strategize Slack group," said Sharon Panelo, founder of Remote Strategist Club.
Related: How the Gig Economy Is Changing Work for Women
4. Become an angel investor or coach to open doors.
Women who start businesses often build products or services to meet unmet needs, especially, for women. However, the predominately male investors typically can't relate to the problem enough to appreciate the business value. Female investors can relate to the problems faced by women, can see the business growth potential and value the social impact that customers appreciate.
"I think women are incredibly skilled at understanding the opportunity created in the unique relationship between customer and company. They often want to translate an experience to their customer and can pull off the very difficult hat trick of flooding it with meaning, purpose and practicality," said Kelly Keenan Trumpbour, CEO and founder of See Jane Invest and a member of Pipeline Angels.
Whether it's the pitch deck, business model, financial estimates, programming/designing or simply the opportunity to pitch, women can benefit from other women's or men's help on the business or technology side. If a woman pitches an idea or sends you a deck, instead of dismissing it as an opportunity that you're not interested in, how about meeting with her to discuss how the business opportunity or pitch could be improved? Offer some consulting advice or refer her to others in your network who could help.
"My passion to empower women and women-led organizations has driven me to use my expertise to offer one-on-one coaching to female entrepreneurs, pitch deck reviews and business consulting. Understanding that access to investors and capital is a major challenge for female entrepreneurs, I utilize my network to provide female entrepreneurs exposure to investors whenever possible. I have also diversified my investing portfolio to ensure 50 percent of my angel investments are in women-owned companies," said Lebone C. Moses, director at Fidelity Investments, entrepreneur, investor and member of Pipeline Angels.
In these ways, we can all help a female colleague, consultant or entrepreneur take steps to rise up and build a successful business.