Are You Sitting on Top of a Million-Dollar Idea?
4 lessons you can learn from a successful entrepreneur about the business ideas that may be right under your nose.
Opinions expressed by Entrepreneur contributors are their own.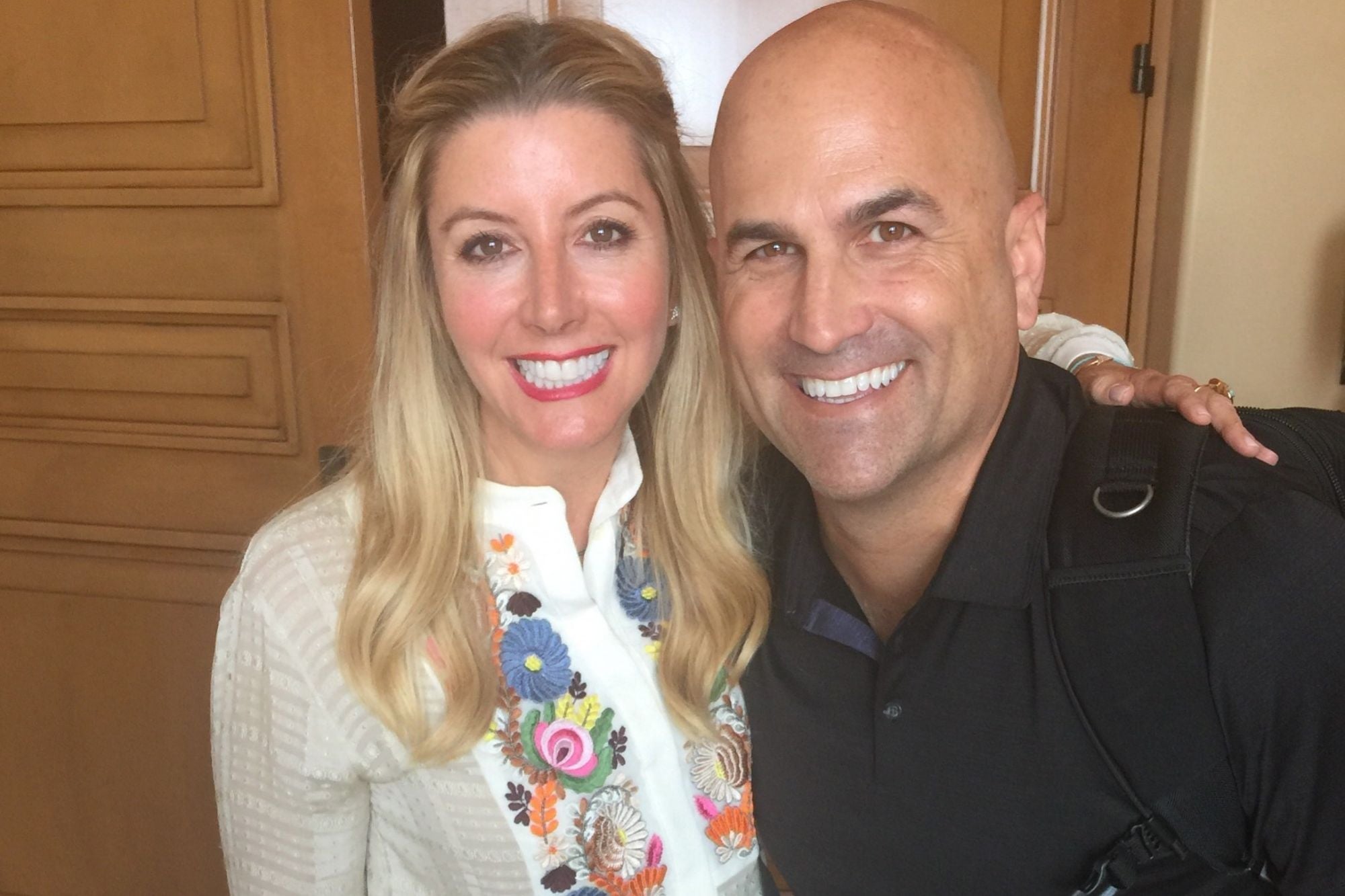 The following excerpt is from Scott Duffy's book Breakthrough. Buy it now from Amazon | Barnes & Noble | iBooks | IndieBound
Sometimes we can't see what's right in front of us, and often, solutions to everyday problems turn out to be our ticket to a breakthrough. Consider the story of Sara Blakely. She bought a new pair of cream-colored slacks, planning to wear them to a party. But when Sara put them on and looked in the mirror, she didn't like how her butt looked. The panty lines ruined the whole effect, and she needed to find some way to smooth them over, fast. So she cut the feet off a pair of pantyhose, put the slacks back on, and headed out to the party.
Little did she realize at the time that she was about to tap into her tremendous entrepreneurial spirit, but this was an "aha" moment. Even though her first experiment didn't provide the perfect solution—the hose kept rolling up her legs that evening—it kicked off the process. Plus, she really, really wanted her invention to work. Her moment of inspiration, born out of a combination of necessity and vanity, became her Big Idea.
Sara, you see, was a born entrepreneur. As a youngster, she created haunted houses and charged neighborhood kids admission. As a teenager, she set up an unlicensed, unapproved babysitting business at a nearby Hilton hotel, watching kids for $8 an hour.
After college, she found jobs selling office supplies, even hustling fax machines door-to-door. Then she learned how to cold-call, and realized she was a natural salesperson with an ego impervious to rejection. At 25, she became her company's national sales director. Her life was starting to get on track—and then those cream-colored slacks came along and changed everything.
Sara was convinced there was a way to make it work, and she did. With $5,000 saved up, she invested in her vision for the future of underwear. By day, she worked full-time selling office supplies; at night, she researched patents and studied fabrics. She also got turned away by numerous undergarment manufacturers who weren't about to take the time to help her make a prototype.
When she finally figured out how to keep the abbreviated hose from riding up her legs, she saved money and wrote her own patent. She found a factory operator with daughters who liked Sara's idea so much they forced their dad to make it. She came up with a name, too: Spanx.
She designed her own flashy packaging and set about selling her new product. Her wares went on sale at upscale department stores like Neiman Marcus, Bloomingdale's, and Saks. When she didn't think Spanx were getting prominent enough placement at Neiman's, she bought her own display rack, smuggled it in, and set it up by the cash register.
Armed with all her chutzpah and desire, born entrepreneur Sara Blakely got a break even she couldn't dream of when, in 2000, Oprah Winfrey touted Spanx as her favorite product of the year. The orders came rolling in, and Sara finally quit her day job.
Sara harnessed the power of her "aha" moment to crack the code of entrepreneurship and made it work for her: She took a perceived need and, with her business instincts, made it a business breakthrough. Her story has some lessons for all of us. Consider these four:
1. Think big. Sara wanted to sell to millions of women. Remember that the size of your vision will help determine the size of your success. Keep in mind that almost every franchise, big brand, and major product began in the mind of a single entrepreneur.
2. Embrace failure. From an early age, Sara put herself out there— cold calling, selling door-to-door, and learning how not to take rejection personally. Failure is an integral part of being an entrepreneur. Accept it and use it to your advantage.
3. Leverage technology. When Sara started Spanx in 2000, she had to use the Yellow Pages to find someone willing to make her prototypes. Today, you can research everything on the inter­net. Technology can help in other ways, too; the advent of 3-D printing, for example, has made it easy to produce prototypes of many consumer goods.
4. Be inspired. Spanx made $4 million in its first year; today the company has sales of $250 million a year. Sara still owns 100 percent of her business, and in 2012, at age 41, Forbes named her the youngest self-made woman billionaire in the world. To do this, she didn't need to reinvent the wheel. And you, wheth­er you're an entrepreneur or intrapreneur who innovates from within an existing company, don't necessarily have to either. Sometimes a key improvement or iteration can change every­thing.
Think about the return on Sara's investment: from $5,000 in savings to $1 billion. Today, she's the youngest self-made female billionaire in America. She had been looking for an opportunity, working hard to find it, and all the time she'd been sitting on her big idea.