How to Be a Winner in the Consumer Robotics Revolution
These devices are coming to a home near you, maybe your home. And that's not science fiction. How can your business get in on this?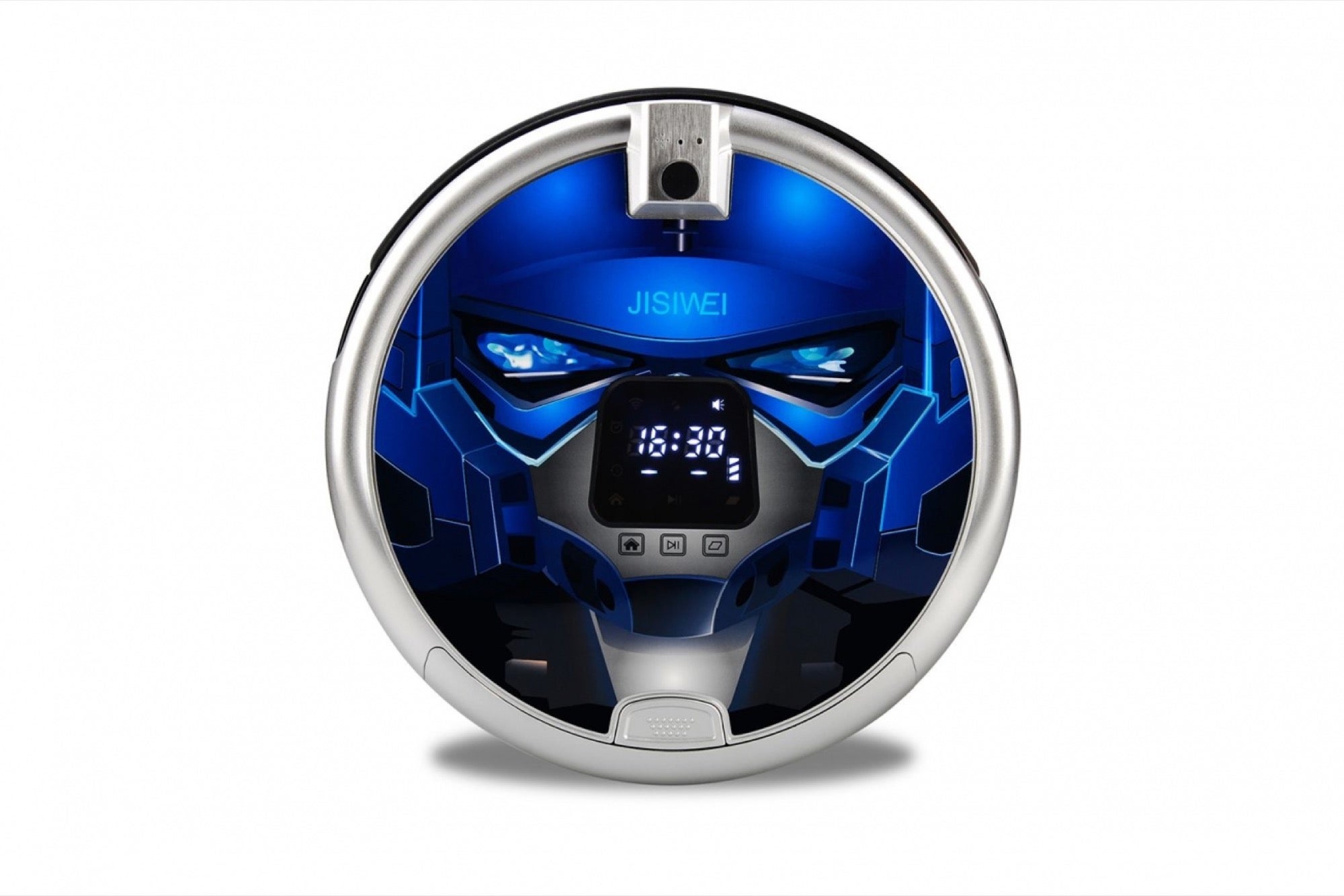 Opinions expressed by Entrepreneur contributors are their own.
Smart robots playing the role of personal assistants, in-home caregivers, even pet sitters used to be fantasies that played out only in the realm of science fiction -- but not anymore. The robotics market is taking off and will continue to grow, with worldwide spending on robotics predicted, according to an IDC study, to reach $139 billion by 2019.
Related: These 5 Robotics Startups Are Changing The Way Work Gets Done
Already we're beginning to see multi-purpose robotic devices on the market. An example is the Jisiwei Smart Vacuum Cleaning Robot, which doesn't just clean your house but is also a home-security device with surveillance monitoring capabilities. Then there's Xiao You, a service robot designed to teach children, take care of household chores and monitor various aspects of daily life.
Finally, there's Domgy by ROOBO, the first "intelligent" pet robot, which aims to be a family companion that plays with your kids, reads your expressions and gestures and even breaks into dance. Imagine that at your next party.
With robots becoming more ubiquitous in many areas of our lives, and with so much opportunity and promise, it's no surprise that more entrepreneurs are jumping into the market.
In fact, entrepreneurial innovation is fueling the demand for robotics. Research from the International Federation of Robotics states that startups less than five years old already make up 15 percent of all companies engaged in the Services Robotics market. A lot of investment is pouring in, only adding to the number of companies in this space.
Robotics startups have raised more than $2.6 billion since 2012, with most VC and angel funding in this category going to early-stage startups. Other growth points include:
The good news for entrepreneurs in the robotics space is the plethora of resources available to help on all aspects of this type of business, including financing and manufacturing. Organizations involved in the industry include Silicon Valley Robotics, a meta accelerator for startups in the robotics space in Northern California; the Robot Lab in Paris, an incubator that provides designers with tools and resources needed for the creation and development of their products; and our organization, IngDan, an IoT hardware innovation platform connecting entrepreneurs to consumer testing and feedback, and the acceleration of brand recognition and product adoption.
Related: Cuban to Trump: The U.S. Needs to Invest in Robotics to 'Win'
If you're an entrepreneur in the robotics space, here are five beneficial ways to approach the industry:
1.Think globally and strategically.
Robotics is no longer just for the luxury market or limited to certain industries. It's a global opportunity ripe for innovation in the areas of education, entertainment, health care and defense. For example, countries worldwide are investing in personal-assistance robotics initiatives to better support the needs of their aging and mobility-impaired populations.
Today, China is the fastest-growing robotics market, followed by Japan and the United States. The opportunities are numerous, but it's also important to understand the differences in each market. For example, in a country like the United States, consumers tend to seek out high-value products, with data privacy and security being important issues needing to be addressed .
In China, meanwhile, customers tend to be drawn to more cost-effective robotics products.
2. Design with user interaction in mind.
Devices need to be designed with usability and user interaction so they can succeed. This is a challenge and a barrier to adoption. Most important is that the product have a good user interface and content: Can consumers easily interact with your robot? Does it perform to your expectations? Does it have the right features to do the actions it was meant for? Can its user interface mimic a more realistic human interaction than today's models?
Content needs to be compelling or the consumer will lose interest. Consumer robots need to respond to a database of actionable rules to predict or recommend sequential actions. This is machine learning at its best.
Further breakthroughs in consumer robotics will advance the collection of information from sensors, multiple data sources, and artificial intelligence (AI) services to enable learning and deepen situational awareness. This is an area that is ripe for technical development as is the area of partnerships. Opportunities also exist to collaborate with other companies -- from the Googles of the world to startups -- to get your product or service to the next level.
3. Design with manufacturing in mind.
Product design is key -- from ideation to manufacturing, to sourcing components and finally, production, packing and shipping. Fail in these areas and you won't have much of a business. It is important to understand the inherent design and manufacturing challenges unique to this market. Robots are more complicated and sophisticated devices than traditional electronics devices.
The more complicated a particular robot and its functions, the more challenging the manufacturer's role will be. For instance, your robot may have legs, wheels or arms. Additionally, motors in consumer robots are not at the level of industry robotics, in terms of quality. Besides getting your prototype or production batch built, you'll need to plan for device maintenance, as most motors today can survive only a few months to a year.
4.Think on a system level and, with data continuity in mind.
When building a robot, keep in mind how this device can fit into a larger IoT system. Building incompatible hardware is very limiting. For example, if you are building a vacuum robot, make sure it can communicate with the larger home automation or management system, with smartphone applications or other devices.
The data and knowledge that your product collects also must be transferrable to newer-generation products. Being able to share and transfer data like user preferences, settings, and histories provides greater convenience to users.
5.Take advantage of the entire robotics ecosystem.
Much like automobile manufacture, robotics requires an enormous amount of systems integration and component-specific expertise. Today, there is a whole ecosystem out there where you can leverage expertise, technologies and data sources.
Companies and organizations like ours and Intel China, in a major partnership we recently announced, are pioneering the way for entrepreneurs to take advantage of the rage for robotics. Creating a robotics manufacturing supply-chain ecosystem gives entrepreneurs access to custom turn-key solutions and service providers, including companies with expertise in AI and all-phases of robotics design and manufacturing.
Related: Robots Will Play a Bigger Role in the Coming Years, But Not as Big as You Think
If you're a hardware entrepreneur looking to tap into the lucrative consumer-robotics market, design, manufacturing and AI partners are the keys to success. You can't always build everything from scratch, so utilize partners to help you get your product out faster and better.