The Content Strategies of 13 Instagram Icons
If you're looking to engage your audience and keep them coming back from more, start with these tips.
Opinions expressed by Entrepreneur contributors are their own.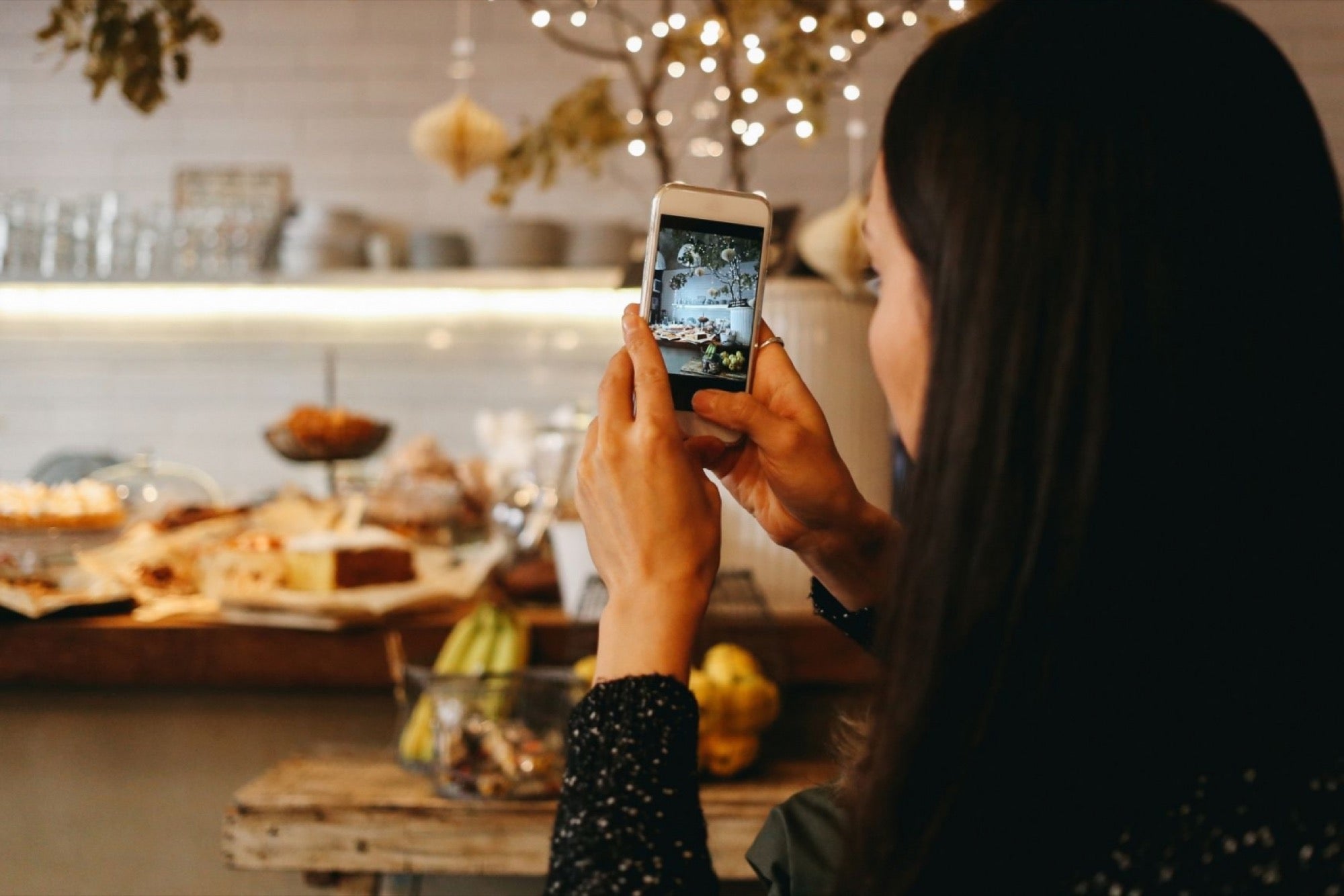 A good content strategy leaves your reader, viewer or follower engaged, informed and most importantly, hungry for more. It's especially important when starting out, and once you find a plan that works for you, you have to stick to it.
Through Entrepreneur's series Instagram Icons, we got insights into the strategies of 13 power users of the photo sharing platform. In this roundup, they offer a breakdown of what kind of content they choose to post and how often and how it helps them gain followers.
Be relatable
Name: Leslie Mosier
Handle: @itsdougthepug
Content Strategy: As far as the content goes, we just try and make sure that it's all as cute and relatable as possible. We put a lot of thought into the caption as well. And any time we can do a pun, we're going to do a pun.
(Read more: The Secrets of the Woman Who Quit Her Job and Made Her Pug an Instagram Celebrity)
Showcase an experience.
Name: Jessica Hirsch
Handle: @cheatdayeats
Content Strategy: My content strategy is trying to execute a photo or video that really showcases an experience. Showcasing who I am and what the food is, and maybe where I am and when. Every photo that I post is a little different depending on what it is and where I am, and obviously I don't want it to get dull, so my content strategy differs based off of that information.
(Read more: This Former Math Teacher Now Gets Paid to Travel the World and Take Pictures of Her Meals)
Curate a feed-like experience.
Name: Daniel Kordan
Handle: @danielkordan
Content Strategy: I travel almost 10 months per year, so I'm always on the road. When I finish a trip, I process pictures -- maybe 10 to 20 -- and I try to post them in clusters and make a story about the location. It's one topic and helps the feed look nice. They are aligned, in the same color scheme, the same composition and the same mood.
(Read more: How This Physics Student Turned His Passion for Beautiful Landscapes Into Instagram Fame)
Stay on schedule.
Name: Micaela Erlanger
Handle: @micaelaerlanger
Content Strategy: You want your followers to know what to expect from you. They know to check in on Wednesdays because they're going to see what my rack is. You want that engagement. I try to make sure I have a healthy balance of what's happening in my work life, with my team and in my personal life.
(Read more: This Celebrity Stylist Uses Instagram to Show Fans How Red Carpet Moments Are Made)
Be honest and consistent.
Name: Natalie Amrossi
Handle: @misshattan
Content Strategy: I just try to stay consistent. People follow you for a certain reason, and if you just stay consistent to that, then you're going to grow your following faster. But there are so many times that I want to post something personal, but I'm like, "You know what? Yeah, some people will enjoy this, some people won't. But this isn't true to my brand and what my end goal is, so why post it?"
(Read more: This Aerial Photographer Took Her Hobby to New Heights With Instagram)
Ask your audience to take part.
Name: Ryan Glick
Handle: @coffeenclothes
Content Strategy: We have an in-house creative team where we can produce content but we also have this [user generated content] momentum where people are helping us market our brand and producing content to help us grow. Right now, we produce around half of our content and half of it is UGC -- and it depends if we're working with brands or if it's a campaign.
(Read more: This Marketer Transformed His Instagram Into 2 Profitable Businesses)
Focus on visuals.
Name: Lana Elie
Handle: @floomofficial
Content Strategy: We partner with so many unique florists that everything we do is talking about their identity and why we showcase them and why they became florists. You know, why they use only British-grown flowers or why they use specific varieties instead of maybe using more popular varieties. Every time we sign someone up, we get given quite a lot of content and because I come from a content background, it's always been content first.
(Read more: How This Former Personal Assistant Used Instagram to Turn Her Love of Flowers Into a Blooming Business)
Curate a community.
Name: The Osmanns
Handle: @FollowMeTo
Content Strategy: If you look at our #FollowMeTo photos, they aren't only just travel. It's about two people, it's about love, it's about inspiration, culture. All of these things might not be in one photo, but if you look at them as a whole, there are a lot of messages within. With #FollowMeTo, it's about a couple traveling and the whole community we have. With the people who do the same type of photos as us, we sometimes share them once or twice on a two-week basis to unite the community.
(
Read more:
How a Spur-of-the-Moment Photo Led to This Couple's Iconic Work Being Featured in Times Square and Around the World
)
Treat your content like your personal gallery.
Name: Aureta Thomollari
Handle:@aureta
Content Strategy: I look at it as a gallery space [that] I'm curating. I'm so conscious of the colors and the shapes of the picture next to the other. A lot of people just look at it as when [they] scroll through [a] feed, whereas I go to the main page and make sure that the colors are in harmony with the ones next to it -- with the picture to the left, to the right, under it. I'm looking at it as a gallery, as a white wall space. [It's] complete passion -- just the way I see the world. So my mood on creating content always changes on how I'm feeling that particular moment.
(
Read more:
This Mysterious Entrepreneur Uses Instagram to Show Off Art and Her Travels and Now Has Half a Million Followers
)
Inspire others like you want to be inspired.
Name: Rachel Ryle
Handle: @rachelryle
Content Strategy: Ultimately, I hope that the time I'm taking to create something is going to bring joy and inspire other people to create and to explore their own creativity and take time to make something. Because had I not been inspired myself, I would have missed out on this entire fun ride that I'm on.
(Read more: This Former Marketing Director Quit Her Job After 7 Weeks of Posting Amazing Animations on Instagram)
Stick to a theme.
Name: Sharmadean Reid
Handle: @wahnails
Content Strategy: We tend to focus on a color or theme for at least a week. You might see all pink or all orange. The only thing that defines that week is color. I tell the girls, post whatever you want. If you have a nail that's not on the theme, just post it with it as the background color.
(Read more: This Entrepreneur's Eye-Catching Instagram Keeps Her Nail Salon 100 Percent Booked)
Post fresh content.
Name: Claudia Oshry
Handle: @girlwithnojob
Content Strategy: People always ask me, "Do you have a bank of content you just post?" No -- because content goes viral and then it's dead. [If] people have seen it, they won't like it. So I have to be on my phone 24/7 [to be] aware of what's getting hot and what's getting a lot of retweets or a lot of likes. I start posting around 11 a.m. to noon and I post up until 10 p.m. I never post something that someone else has posted in the last day. And I think content that goes viral has a shelf life of about six hours. So every time I post something I double check that nobody else has.
(
Read more:
Instagram's 'Girl With No Job' Actually Works 24/7 to Build Her Brand
)
Know your audience.
Name: Melanie Garcia
Handle: @hamlet_the_piggy
Content Strategy: Insights definitely helps you know who's your target audience. Most of the things I post on Hamlet's account are things I'm interested in, like pop culture. The things that she watches, I watch. So, it's just interesting to see that the age group that follows Hamlet is my age group, and so I know, "OK, this is going to be funny to my followers," or, "this isn't." Maybe they won't get a Grease joke or a joke about Johnny Carson.
(Read more: She Adopted a Pet Pig to Cope With Epilepsy. Now, Her Job Is Managing This Adorable Instagram Star.)