Shepreneur
" Whatever You Do, Be Different! If You are Different, You'll Standout "
BEGIN SLIDESHOW
NEXT
1. Anushka Sharma, Actress - Producer - Making her mark on-screen and behind the scenes
NEXT
2. Jwala Gutta, Sportswoman, Shuttling the right opportunity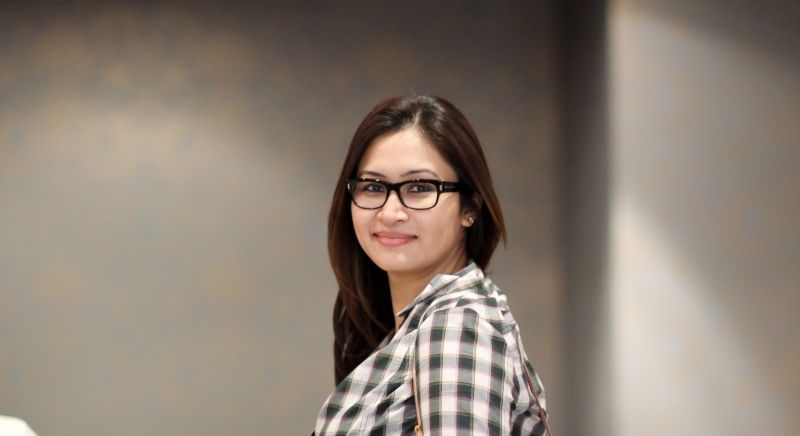 NEXT
3. Radhika Mukherji. Founder And CEO, Happydemic - The journey from Mrs Shaan to Radhika Mukherji
NEXT
4. Sanjjanaa Galrani, Actress And Yoga Guru - Adding Glamour to Yoga
NEXT
5. Shruti Shibulal, Promoter And Director, The Tamara - Making footprint in hospitality
NEXT
6. Rema Subramanian And Ritu Verma, Co-founders, Ankur Capital - Gate-Crashing the VC Party in India
NEXT
7. Gayathri Vasudevan, Founder, Labournet - Transforming the employment landscape
NEXT
8. Anjana Reddy, Founder, Universal Sportsbiz - The sports merchant
NEXT
9. Shipra Khanna, Celebrity Chef - The Culinary Connoisseur
NEXT
10. Anam Hashim, India's Youngest And Only Female Bike Stunt Rider - Starting up in Top Gear
NEXT
11. Sheela Kochouseph, Founder, V-Star - Making lingerie fashionable
NEXT
12. Hemalatha Annamalai, Founder And CEO, Ampere Vehicles - The Electric Rider
NEXT
13. Sahiba Singh, Founder, This Is It Designs Pvt Ltd - Designing the future
NEXT
14. Payal Jain, Designer - Designing the Power Dress
NEXT
15. Ritika Bindal, Founder, Woven Gold - A Start-Up Adding Glitter To Jewellery Space
NEXT
16. Zia Mody, Founding Partner, AZB & Partners - Taking Law On Her Stride
NEXT
17. Richa Kar, Founder, Zivame - Finding the perfect fit
NEXT
18. Patricia Narayan, Co-Founder And Director, Prasan Hotels And Hospitality Services - The Restaurant Braveheart
NEXT
19. Bharati Jacob, Managing Partner, Seedfund - The Idea Builder
NEXT
20. Uzma Irfan – Director, Prestige Group, Founder, Sublime - Betting On The Brands
NEXT
21. Mira Gulati, Founder, Mirari - Epitome Of Indian Aesthetics
22. Edupreneur On A Mission Manjula Pooja Shroff, Founder, Kalorex Group Of Institutions
Whatever you do, be different! That was the advice my mother gave me and I can't think of a better advice for an entrepreneur. "If you are different, you'll standout" -Anita Roddick
Entrepreneur brings lives of 23 women achievers between its cover to celebrate womanhood.
(To know more about these women entrepreneurs, subscribe here)
Anushka doesn't need to wear a power suit to exude power. As a young entrepreneur, she is just comfortable in her own skin, meeting producers, actors, script-writers in sneakers and denims. Unapologetic, confident and comfortable - that's what Anushka Sharma stands for.
For this sports star B comes before A, at least that's how her life unfolded. Badminton doubles specialist, Jwala Gutta, is now all set to give back to the world of sports with her Global Academy for Badminton.
For Radhika Mukherji, life was going as usual, with husband Shaan being busy with his career and she playing the perfect role of a wife, mother and daughter-inlaw.
A famous actress and model from South India, Sanjjanaa Galrani is currently doing five films in three languages. Also a Yoga enthusiast, Sanjjanaa now owns the Koramangala centre of the Akshar Power Yoga Academy.
Running three businesses together, hospitality, retail and ecommerce, Shruti Shibulal needs no introduction in hospitality sector. Daughter of SD Shibulal, Co-founder, Infosys, Shruti, at 32, currently owns and operates three properties in India and two in Germany.
India has seen its share of women entrepreneurs and powerful executives. However, what we haven't seen is a lot of fund managers. Rema Subramanian and Ritu Verma gate-crashed the territory, which was predominately dominated by the big, industry boys.
First as an action researcher and later working with International Labour Organisation (ILO) in policy formation, Gayathri Vasudevan got such an insight into issues like education, labour and employment that it prompted her into taking a leap towards entrepreneurship.
A badminton enthusiast, Anjana Reddy had to undergo shoulder reconstruction surgery several times when she was a junior player, but even at that tender age, she was fascinated with the idea of becoming independent and step in the corporate world as a budding entrepreneur.
H ow many of you at nine years of age were able to work on your passion albeit the realization of that must have come later. Food prodigy, Shipra Khanna started cooking at nine. "I learnt it from my grandmother and mother," asserts Khanna, now 34 and a mother of two.
It was love at first sight for 21-year-old Pune-based Anam Hashim. She was in her 10th standard when one fine day on her way to school, she saw few boys doing bike stunts. And she fell for him in a big way. "That got stuck in my head," says Hashim. He, however, wasn't any of the boys that day, it was the bike.
Almost at a time when there were no good quality lingerie available in the South Indian market and the Malyalam society would look down upon her as if she was doing something wrong- a dirty business, Sheela Kochouseph was determined to establish her brand that could win a woman's heart.
Coimbatore-based Annamalai is already into her fourth venture with Ampere Vehicles – manufacturer of battery operated electric vehicles that include cycles, two and three wheelers and even customized ones.
Designing ideally is how one starts the process. They burn the midnight oil, sketch and build on paper. However, come morning and the ideal design needs to be broken down to a process.
Working for 13 odd years in the industry Sahiba Singh realized how lack of implementation, kills designs in most cases and causes a discord amongst the designer and the client.
It is difficult to believe that just about 20 years ago, "Hardly any woman in India wore western clothes and nobody understood what designers were. We were just glorified tailors with a little bit of education," tells Payal Jain.
Its not very often that you hear of individuals with a family legacy trying to create an identity of their own. One of the aberrations is Ritika Bindal, born with a silver spoon in a family that has well entrenched business in steel and cement.
Success is partly being in the right place in the right time. Zia Mody came to Mumbai from US in 1983, when she was only 27. "When I came back to Mumbai from New York to start my litigation practice, I perceived success was to be a good barrister, litigator, which was at that time the ultimate adrenaline."
While studying the Indian lingerie market as a part of her retail job at Spencers and SAP Retail, Richa Kar realized that lingerie as a category in India is under-served, there is ignorance about right sizes and men manning the counter trying to push sales, makes women feel very uncomfortable.
Imagine being an 18-year-old married girl, a marriage that has failed, and two children to provide food apart from trying to come out of the emotional trauma. The situation can easily trigger people with highest of life spirits towards embracing death. Chennai-based Patricia Narayan, choosing life, exemplifies not only the survival of the fittest but the survival of the bravest.
Jacob has been a star veteran venture capital investor investing in start-ups for the last 17 years. Jacob started with India's first angel fund called Infinity Ventures before setting up Seedfund in 2006 along with one of the founders at Infinity Ventures, Pravin Gandhi and another venture capital and ad veteran Mahesh Murthy.
For Uzma who claims Prestige is in her genes, she was born to the company and has been able to transform it over the last 10 years through a dedicated corporate communications department that she created after she returned to India post her education in the UK. She says, "I found one thing which was missing was corporate communication.

The matchless aura of feminine grace and elegance, inspired from the marvelous nature, its mysticism and the rich heritage that India treasures," tells Mira Gulati adding, "reflects in the signature collections comprising of butterflies, peacocks and other nature's marvels" in the uniquely alluring designs of Mirari."
A management graduate bitten by the entrepreneurial bug, Manjula Pooja Shroff, founder of Kalorex Group of Institutions, came to Ahmedabad from Delhi after she got married. Someone who hardly had any knowledge about the infrastructure needed to run a school, she realized that the city schools in Gujarat did not have the concept of a co-educational society, the campuses were cramped and yellow buses were a far-off dream.