B-Schools
Entrepreneur B-School Survey 2017 Reveals Top #30 in India
BEGIN SLIDESHOW
Entrepreneur has featured the best 30 B-schools, which have been able to develop an environment and curriculum that let the students think like a leader.
NEXT
1. Entrepreneurs' Factory - IIT BOMBAY
NEXT
2. Holy Grail for Entrepreneurship - IIM AHMEDABAD
NEXT
3. The DNA of Technological Innovation - IIT DELHI
NEXT
4. Driving Technology-led Ideas - ISB HYDERABAD
NEXT
5. Pioneering Engineering Entrepreneurship - IIT KHARAGPUR
NEXT
6. The Start-up Laboratory - XLRI, JAMSHEDPUR
NEXT
7. Setting Trends - AMITY UNIVERSITY, NOIDA
NEXT
8. Helping Start and Grow your Business - SPJIMR, MUMBAI
NEXT
9. Strengthening Family Businesses - NMIMS, MUMBAI
NEXT
10. Mastering Art of Entrepreneurship - KJSIMSR, MUMBAI
NEXT
11. The Veteran in Entrepreneurial Learning - EDII AHMEDABAD
NEXT
12. Playing in the Big Leagues - TSB, JAIPUR
NEXT
13. Making the Mindset Shift - MDI GURUGRAM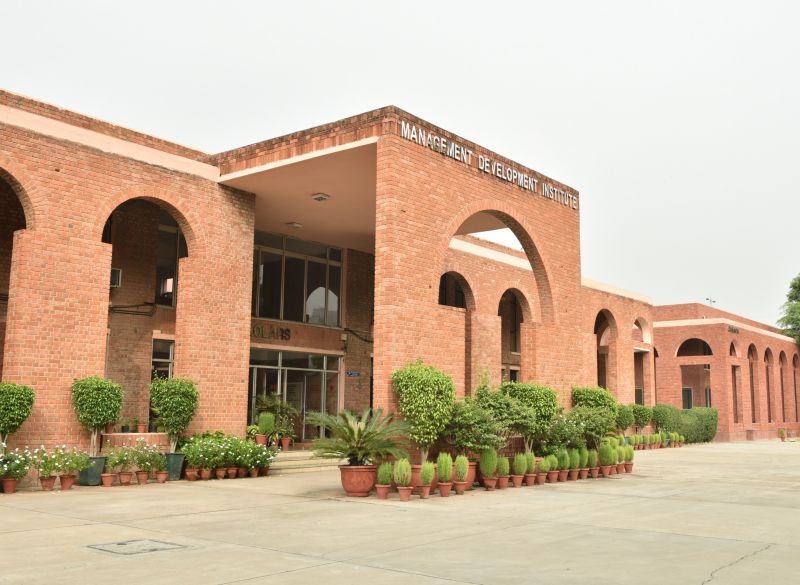 NEXT
14. Differentiating with Technology - IMT, GHAZIABAD
NEXT
15. Mandating Outlook for Job Creation - SYMBIOSIS INSTITUTE OF BUSINESS MANAGEMENT, PUNE
NEXT
16. The New Ivy League in Entrepreneurship - IIM KASHIPUR
NEXT
17. Integrating Product Oriented Research - BITS PILANI & HYDERABAD
NEXT
18. Overcoming Early Barriers - EMPI, DELHI
NEXT
19. Setting New Benchmarks In Research, Innovation & Placement - GALGOTIAS UNIVERSITY
NEXT
20. In-house Ecosystem for Product Development - LPU, JALANDHAR
NEXT
21. Engaging with Real Time Challenges - APEEJAY STYA UNIVERSITY - SCHOOL OF MANAGEMENT SCIENCES, SOHNA
NEXT
22. Blending Entrepreneurship & Education - JLU, BHOPAL
NEXT
23. Embracing Entrepreneurial Change - L M THAPAR SCCHOOL OF MANAGEMENT, THAPAR UNIVERSITY, MOHALI (Punjab)
NEXT
24. A Facilitator to create the Corporate Ready Talent Pool - GLBIMR, GREATER NOIDA
NEXT
25. Looking Beyond Classroom Training - DOON BUSINESS SCHOOL, DEHRADUN
NEXT
26. Adopting Learning-by-Doing Approach - QUANTUM SCHOOL OF BUSINESS, ROORKEE/ DEHRADUN
NEXT
27. Enabling Support Structures for Ideation - MIT College of Management, Pune
NEXT
28. Gaining 'Prestige' of Starting up - PIMR , INDORE
NEXT
29. Nurturing Next-Gen Leaders - SHRI VAISHNAV VIDYA PEETH VISHWAVIDYALAYA , INDORE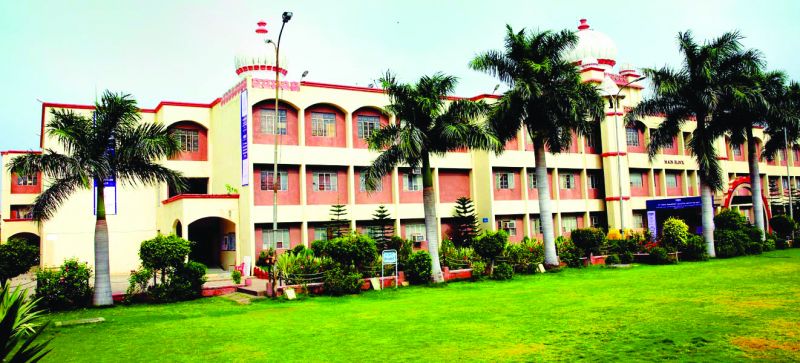 30. Reimagining Learning and its Outcomes - TULA'S INSTITUTE , DEHRADUN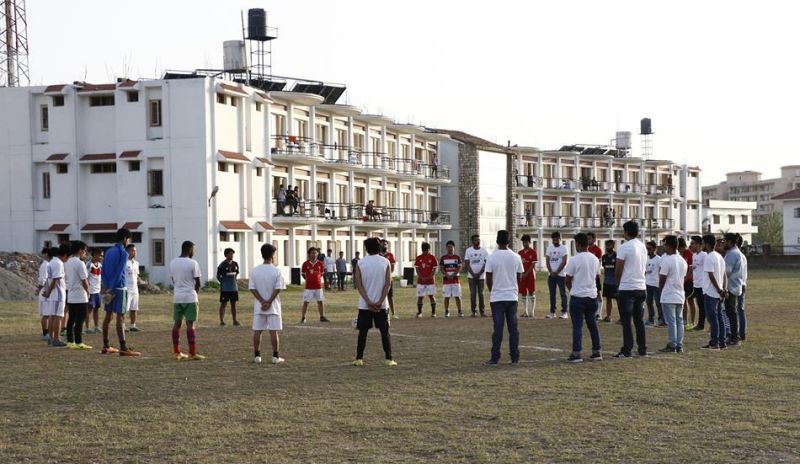 B-schools in India are being regarded as the breeding ground and the foundation of entrepreneurial mindsets and initiatives. It's true when we talk about India's best B-schools the names that come to our mind are typically that of IITs and IIMs and rightfully so as they are known for honing the right skills and attitude to succeed. However, not everyone has the aptitude or dedication required to crack the IITs or IIMs and hence it is necessary to look beyond these institutes. That's what Entrepreneur endeavored when it thought of going on with its first ever B-school survey where entrepreneurship is becoming rampant.
In the era when there is a herd mentality of everyone choosing an MBA after engineering to be better equipped in terms of managerial skills, are we actually nurturing them to become future business leaders or just professionals? Our aim has been to cherry pick the ones which provide a holistic environment to blossom big idea in their campus. The thought was to look out for institutions (cross country) who are not just churning out employees but aim to inspire the next generation to dream bigger.
Between its cover, Entrepreneur has featured the best 30 B-schools, which have been able to develop an environment and curriculum that let the students think like a leader.
(This article was first published in the April issue of Entrepreneur Magazine. To subscribe, click here)
Under the aegis of IIT Bombay, SINE, set up in 2004, is a technology and business incubator which spread over 10,000 sq. ft area. Though, the institute regularly organizes entrepreneurial activities, SINE focuses more on venture creation side of entrepreneurship.
CIIE at IIM Ahmedabad was set up in 2002 and later in 2007 it broadened its focus on developing entrepreneurial ecosystem in India. The institute has remained the de facto centre for churning out India's best entrepreneurial minds and ventures since its inception.
IIT Delhi's industry interface Foundation for Innovative and Technology Transfer (FITT) had set up the technology business incubator (TBI) in 2000. FITT also offers incubation facility for biotechnological ideas under the name Biotechnology Business Incubation Facility (BBIF).
ISB partnered with Telangana Academy for Skill and Knowledge (TASK) and the Andhra Pradesh Information Technology Academy to offer TEP to third and fourth year students pursuing engineering focusing on product design and innovation in entrepreneurship.
Rajendra Mishra School of Engineering Entrepreneurship (RMSoEE) at IIT Kharagpur is another premium spot for students aspiring to become entrepreneurs. Its uniqueness lies in its courses which focuses on engineering entrepreneurship right from bachelors to PhD level.
The full-time residential PGPCEM, which was launched by XLRI's Entrepreneurship Development Centre (EDC) about seven years ago, has emerged as one of the most effective academic initiatives to promote entrepreneurship in India.
Amity has been targeting the students on various avenues, ranging from awareness to starting-up of their own business ventures and incubation courses.
SPJIMR offers sector agnostic entrepreneurship course for the post graduate students and also offers incubation facility for its alumni. It has a seating capacity of 25-30 for alumni along with their mentors and investors. It also offers domain specialization among other things.
Pravin Dalal Centre for Entrepreneurship & Family Business Management at NMIMS is among India's best learning centers for family businesses, set up way back in 1999.
As part of the two programs - PGDM and MMS, KJSIMSR offers 30-hour duration of core course called Entrepreneurship Management and 15-hour duration of elective courses - Social Entrepreneurship and Creativity and Innovation.
Among the pioneers of entrepreneurship education in India, EDII Ahmedabad has helped set up twelve state-level exclusive entrepreneurship development centers and institutes.
Under the aegis of the prestigious Manipal Group, TSB, despite being a young institute set up in 2011, is among the growing set of premier B-schools in India helping students inculcate entrepreneurial mindset through management education.
At present MDI-Gurgaon is heading their e-cell with the name 'Arambh'. Soon they will be establishing their incubation centre as well with the same name. MDI's focus now, in terms of a B-School, is to move towards the innovation based start-ups.
The course structure, starting the first term, is oriented towards creating entrepreneurs. Students who would like to work on developing their ideas may opt out of taking up an internship.
Symbiosis Institute of Business Management also offers incubation services for their budding entrepreneurs, providing them with subsidized office space, Wi-Fi along with a faculty of 20 mentors.
The research on entrepreneurship at IIM Kashipur is extensive and practice-oriented. The institute also offers a four-month online executive certificate program in entrepreneurship in partnership with edtech company Talentedge.
BITS's Pilani and Hyderabad centers focus on product oriented research at their incubators for students to solve relevant industrial and social problems.
EMPI has been conducting Hackathon for the last three years to encourage entrepreneurial ideas among its students in the field of health, telecom and analytics.
No wonder, Galgotias University has already won numerous awards for academics and placement within a short span of its existence. In 2016, Galgotias University was awarded for excellence in academics and placement at the Dataquest Cybermedia ICT Awards.
LPU has been helping the students' start-ups to first grow within the campus by offering them access to the top quality infrastructure and support from other students and faculties.
The institute offers entrepreneurship and small business management as a course in its MBA program.
JLU Bhopal offers practical-based courses through its nine schools in its campus. Courses like management, media, journalism, engineering, banking, commerce, education, humanities and hospitality are offered in JLU.
LM Thapar School of Management, Thapar University is a vibrant research and consulting group focused on multi-disciplinary and applied research. The Centre is envisioned to emerge as a catalyst for encouraging business strategy driven sustainability initiatives to address the challenges confronting business and society alike by offering sustainability oriented academic programs, academia-industry-government network and community development projects.
The demographic drift in India indicates that it will soon become the world's largest population, overtaking China and the demand of higher education will swell to over 500 million people in the next ten years.
The curriculum has been designed to be more practice based, deviating from the standard text-book knowledge. Doon School also has a separate incubation centre and co-working space.
At Quantum, students are immersed into real business environments that help them acquire practical and professional skills that will help them grow businesses and start their own organizations.
MIT E-Cell hosts various workshops, speaker sessions, innovative games, competitions for aspiring entrepreneurs and supports them by providing necessary resources such as mentoring and networking.
Prestige as a hub of budding entrepreneurs has set up a special center for developing business plans and seeking professional guidance for execution of these plans.
This B-school aims to nurture the next-gen leaders under the course Masters in Business Administration in Family Business and Entrepreneurship.
Tula's Institute has revealed its experiential methodology called iAugmentor which is designed to augment learning without the confinement of four walls and a physical mentor/teacher.