Five Tips For SMEs Wanting To Harness The Power Of AI Analytics
The coding experience needed to draw benefit from AI analytic tools -via low-code/no-code- has dramatically reduced, making AI analytics truly accessible for all.
Opinions expressed by Entrepreneur contributors are their own.
You're reading Entrepreneur Middle East, an international franchise of Entrepreneur Media.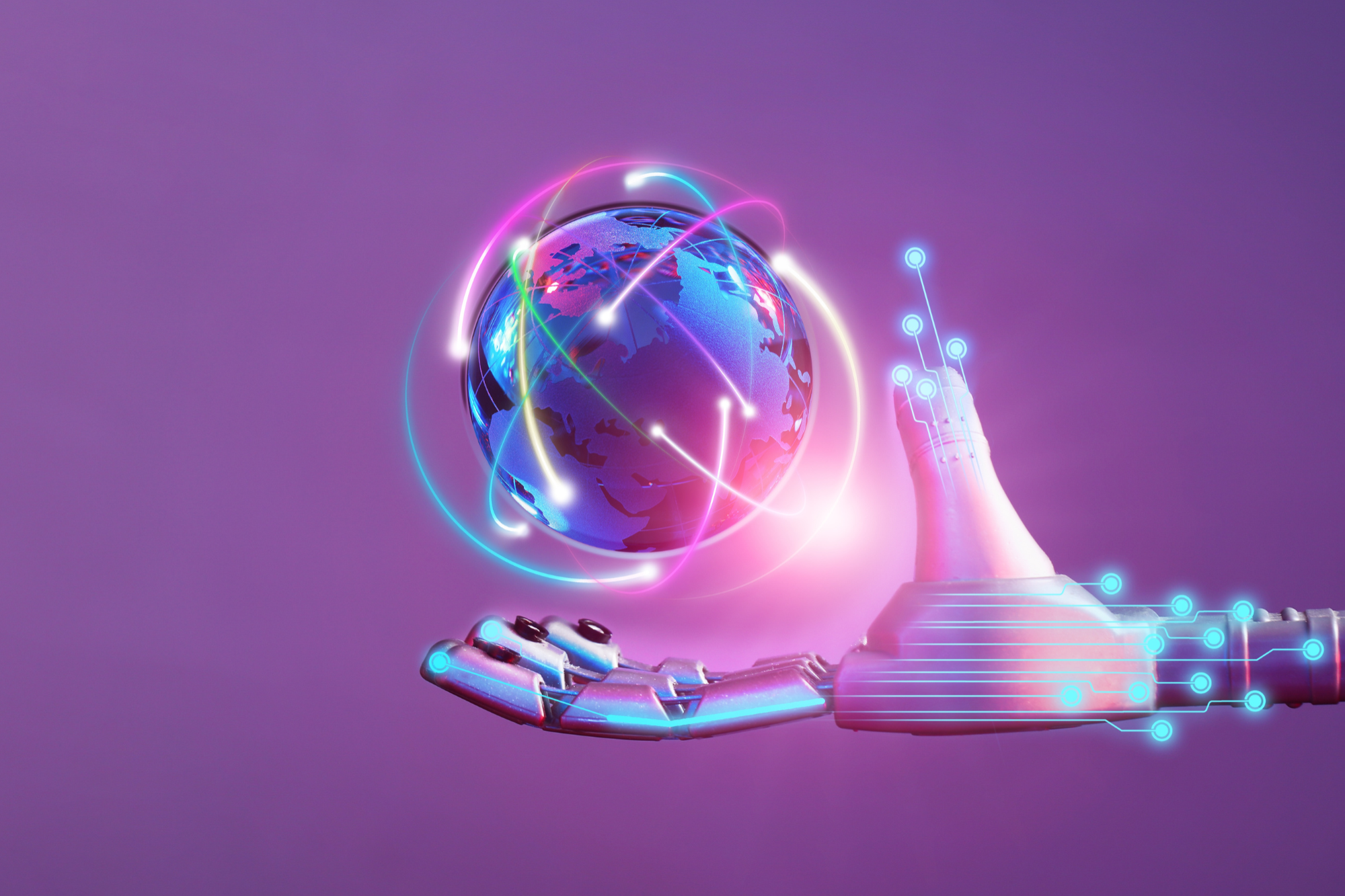 Did you build your computer yourself? What about your car? The most successful business leaders of 2023 will be those who can tell what they do -and what they don't- need to know to be successful.
30 years ago, a marketing professional didn't need to know about the internet. Fast forward to today, and it's an integral part of just about any job. Do you know what you call a marketer who can't use the internet today? Unemployed. But how many of us could build the internet from scratch?
With more data created each day than at any other point in history, the ability to transform files and records into decision intelligence is no longer a nice to have– it's a mission-critical strategy that allows businesses to see around corners and make split-second decisions that drive success.
Data is just as crucial as internet connectivity for success across every aspect of every business- from operations and understanding market trends, to products, services, and driving decisions based on consumer feedback. Just as Google completely pivoted the way people search for information, so too does artificial intelligence (AI) and analytics technology help small- and medium-sized enterprises unlock the true value behind hidden and unused data.
New research from PwC confirmed this data value trend has turned into an avalanche. 61% of global CEOs say they are now investing in technology to reinvent –and not maintain (39%)– their current business strategy. To survive and thrive in this hypercompetitive global marketplace, insights-first strategies will quickly become the default- leaving leaders who rely on legacy spreadsheets in the dust.
For SMBs, this broad market shift offers a competitive advantage. If we look to the five most profitable companies in the world, they have one thing in common. It's not cash reserves or real estate. Each of these companies collect, analyse, and act on data –at scale and speed– to make effective decisions. They have built a nearly self-sustaining culture of analytics, where data is continually transformed into decision intelligence.
AI is everywhere. It's in your television, it's in your online shopping basket, and it's in your car tyres. It's one of the most powerful tools businesses can use to make fast and accurate data-driven decisions- and it's also one of the most regularly misunderstood technologies available today. That institutionalised understanding barrier between phrase and reality is one of the biggest blockers of business technology today- and it's a barrier that small business leaders can exploit to gain competitive advantage and thrive.
The burden of understanding placed on AI technologies seems -almost by default- far higher than other efficiency tools (and that is what these AI tools are: efficiency tools). Calculators, computers, motor vehicles- a tiny fraction of users are able to build one from scratch, but they are still accessible to use. People still drive. People still use the telephone. At a certain point on the technology roadmap, accessibility and usability progress means anyone can use technology that was once nebulous and mystified.
Related: The Open Letter Asking To Pause Artificial Intelligence Development Misses The Mark. Here's Why.
Today, modern analytic platforms can automate manual and time-consuming data tasks. Building on that foundation, they also make once-unattainable AI and machine learning toolkits attainable and usable at any skill level. The coding experience needed to draw benefit from AI analytic tools -via low-code/no-code- has dramatically reduced, making AI analytics truly accessible for all.
For SMB leaders looking to build out AI-led decision intelligence in their business, these are my five key areas to focus on:
1. Top-down leadership As with everything, leadership needs to come from above. The leadership team need to be all-in on democratized data and accessible analytics as standard practice, and ready to support and drive the benefit they want to see. This attribute is what I see consistently across the world's most analytically mature companies, and it's the first thing that should be replicated for SMEs.
2. Always start small Successful AI and automation projects almost always start small. It can be something as simple as automating week-end reports- taking a two-hour process, down to the 30 seconds it takes to push a button. The time saved can then avalanche and be redirected to higher value tasks- and higher value automations. It's about the process- actually completing and fixing small irritations, cutting away at the unnecessary, and using these projects as building blocks, to get to where you need to go.
3. Integrate data accessibility If you can't access the data, you can't analyze it. The next step is to increase the volume of data -and processes- that can be automated. Cloud storage -with the option for in-cloud analytics- is a fantastically efficient way of delivering compute-heavy business intelligence at scale. For smaller businesses, or organizations with relatively consistent and manageable datasets, the right technology can be secured to centralize data on-premise. Whether in-cloud or on-prem, the core outcome must be more accessible data and more accessible analytics. Alteryx research into the state of global cloud analytics confirms this, with 64% of respondents stating that their cloud analytics imperative was driven by "digital transformation requirements."
4. Automate in real-time The ability to integrate new data points into an analytic process to deliver real-time insights -and the ability to rapidly adapt to changing market demands- is what separates digital-native businesses from legacy organizations buried in technical debt. The true value of successful analytics comes from automating this decision intelligence.
5. Build AI-led decisions AI mimics the human decision-making process for you. It's how the "recommended for you" section works on your favorite streaming service. With good quality data and well-made workflows, any business can use drag-and-drop technology to transform historical data into future-facing data-led predictions.
In reality, AI decision intelligence projects don't need to be expensive, nor do they need to solve million-dollar problems- at least at first. One small change cascades into a broader benefit- just like how closing a window means your air conditioning can finally start working. It's about using your resources effectively.
For smaller digital native businesses, this market shift towards decision intelligence presents a huge opportunity. The ability to transform new data into decision intelligence can be the difference between reacting effectively, or losing out to the competition. Without the burden of legacy systems and processes to hold small businesses back, SMEs can turbocharge their operations through the power of AI analytics.
Related: Embracing Technology Without Losing Ourselves: Navigating The Challenges Of The Digital Age