How to Get Over a Burnout and Find Inspiration Again
A recent study by Savvy Sleeper found that city workers in Asia experience a high level of burnout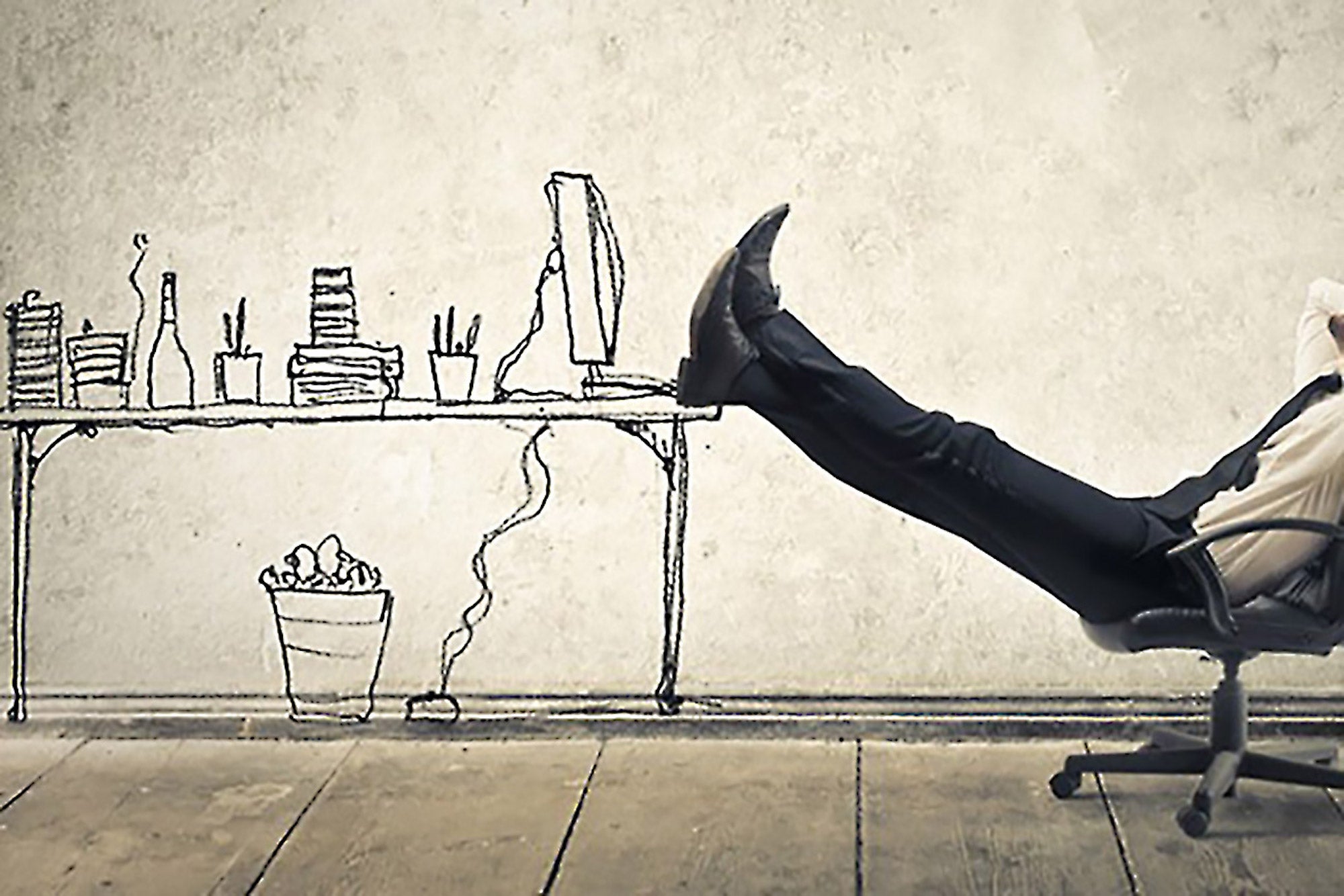 You're reading Entrepreneur Asia Pacific, an international franchise of Entrepreneur Media.
Burnout is an inevitable part of life, and it comes in many forms. It could stem from not finding inspiration at work, not being able to achieve targets fast-enough, losing faith in the mission of the company, and even feeling overwhelmed all the time.
Small things like excercising every day, or embarking on a weekend getaway every month can help your brain get the boost it needs, but it's always a good idea to seek professional help when you feel like you've been down in the dumps for a long time. There are many ways to get over a slump, but the important thing to remember is that you're not alone in feeling this way.
We've compiled stories on what people from all walks of life do to feel inspired again, and we'll regularly update this compilation, so that next time you need a new idea, you can always check-in here and discover new things.
If you want to contribute to this section too, shoot us an email at editor@entrepreneurapj.com, with your name, designation, company, and a high resolution picture of yourself.
Find Out What Recharges You
Carolyn Breeze, GM of recurring payments provider, GoCardless ANZ says:
Do something you are passionate about and believe in. If you work for an organisation that delivers something you are passionate about you are inspired every day.
My career focus and passion is to empower organisations to drive inclusion and equality, through technology and choice. No matter what level you are at; ensure you're in touch with your customers. This makes sure you are curious, always learning, engaged and present. Meeting with GoCardless customers and partners is so inspiring and always reignites my passion.
Take time out. What recharges you? Take time to work this out, and make it a priority. Mine is hitting the gym each day to keep my mind in check. It's also spending time with family and friends, and completely switching off.
Surround yourself with a support group or peer group of equally passionate and inspiring people. Take time for your own development and spend time on yourself.
Once a month I attend a meetup called 2020 Exchange, with executive peers from diverse markets and industries. We share opportunities, challenges and help each other 'zoom out' and reignite passion.
Most importantly remember why you do what you do, and if you're in the right job... it's not about money!"
Seek People Different From You
Sarah Liu, founder and managing director of The Dream Collective, a global diversity and inclusion consultancy firm, says:
It's really important to have a self awareness of what brings you inspiration to stimulate your thoughts. The reality is, we are all wired so differently and what sparks inspiration in one person might bring nothing but boredom to another. The first thing is to be aware and in-tune with what inspires creativity and ideas for you - get clarity on that.

I don't have a 'silver bullet' to find inspiration on demand, I think the key is to make small commitments on an ongoing basis to keep myself inspired and stimulated all the time. Firstly, this means I follow my curiosity, if something triggers a thought or interest in me - I spend time following it, even if it doesn't lead to anything.

As well as this, I encourage uncomfortable conversations because inspiration comes at the intersection of different ideas. So don't stay in your echo chamber - spend time with a diverse pool of people and invite challenging discussions. I speak to people who are different to me when I need some inspiration - it helps me see my current challenge, issues or world through a different lens, and that's what breeds creativity and ideas.

Lastly, people are a lot like computers - sometimes a bit of shutdown, unplug and restart can renew and refresh inspiration.
Break Your Routine
Anna Ji, Director of Product and Growth at global video creation platform Clipchamp, says:
For me it's always been experiences outside of my usual routine, since it triggers learning and nothing drives passion and inspiration like a new understanding.
The most inspiring events for me usually involve talking to entrepreneurs or professionals who work in a completely different field. There are a lot of parallels you can draw in other fields but at the same time it's foreign enough to stop you from relying on your presumed knowledge.
Solving at least one problem a week that's outside of my area of expertise. It could be a small coding challenge or a digital painting. Not only does it provide new experiences but also helps me better appreciate those I work with and the way they approach problems.
The last one is read a good book, especially a biography.
Wait to Find Your Direction
Christine Khor, co-founder and CEO of on-demand career health and well-being platform, Peeplcoach says:
After 20 years in the same industry, I recently allowed myself to take the time to find my passion. I found "waiting" to find my direction and passion extremely difficult, but the journey was worth it.
What did I do?:
Digitally detoxed – spending two weeks with no computer, phone or television. This gave my mind the ability to dig deeper rather than be stuck in the noise and busyness of everyday life.
I "detoxed" from my family – I love them dearly but they can sap time and energy. Without them, I was not a wife, mother, daughter or sister, I was just Chris and I had the time to find out if I was happy with me.
I reconnected with my tribe – I have a small number of amazing people I rely on and who rely on me. I spent quite a few months leaning on them, sharing my thoughts, dreams, fears and plans. I asked for help, I was vulnerable.
I invested in myself – I attended seminars and conferences. I invested in an executive coach and read all sorts of books, including a lot of biographies.
I cemented my decision – When I came to the realisation of what had to be done I then had to make the change, and this wasn't easy. I did two things here to cement my decision. First, I imagined myself doing what I was doing for another five years, four years and then down to one year and all I could see was misery, frustration and lack of growth in my future. Second, I asked myself what was the worst that was going to happen? I figured out that if I did make the change and it didn't work out, the worst that was going to happen was I would lose some money and probably some pride, but I was not going to die. However, if I stayed doing what I was doing I would die a little bit every day!
The implementation of these changes has not always been smooth sailing, but it has been easy compared to actually making the decision to change. Once I made this decision, everything else seemed easy. I now wake up everyday excited about what the day will bring, and I believe everyone deserves this.