Edtech Startup AdmitKard Raises INR 50 Crore In Series A Funding
The company plans to use the funds to expand its team, invest in new technology, product offerings, and continue to expand its presence in key markets around the world
Opinions expressed by Entrepreneur contributors are their own.
You're reading Entrepreneur India, an international franchise of Entrepreneur Media.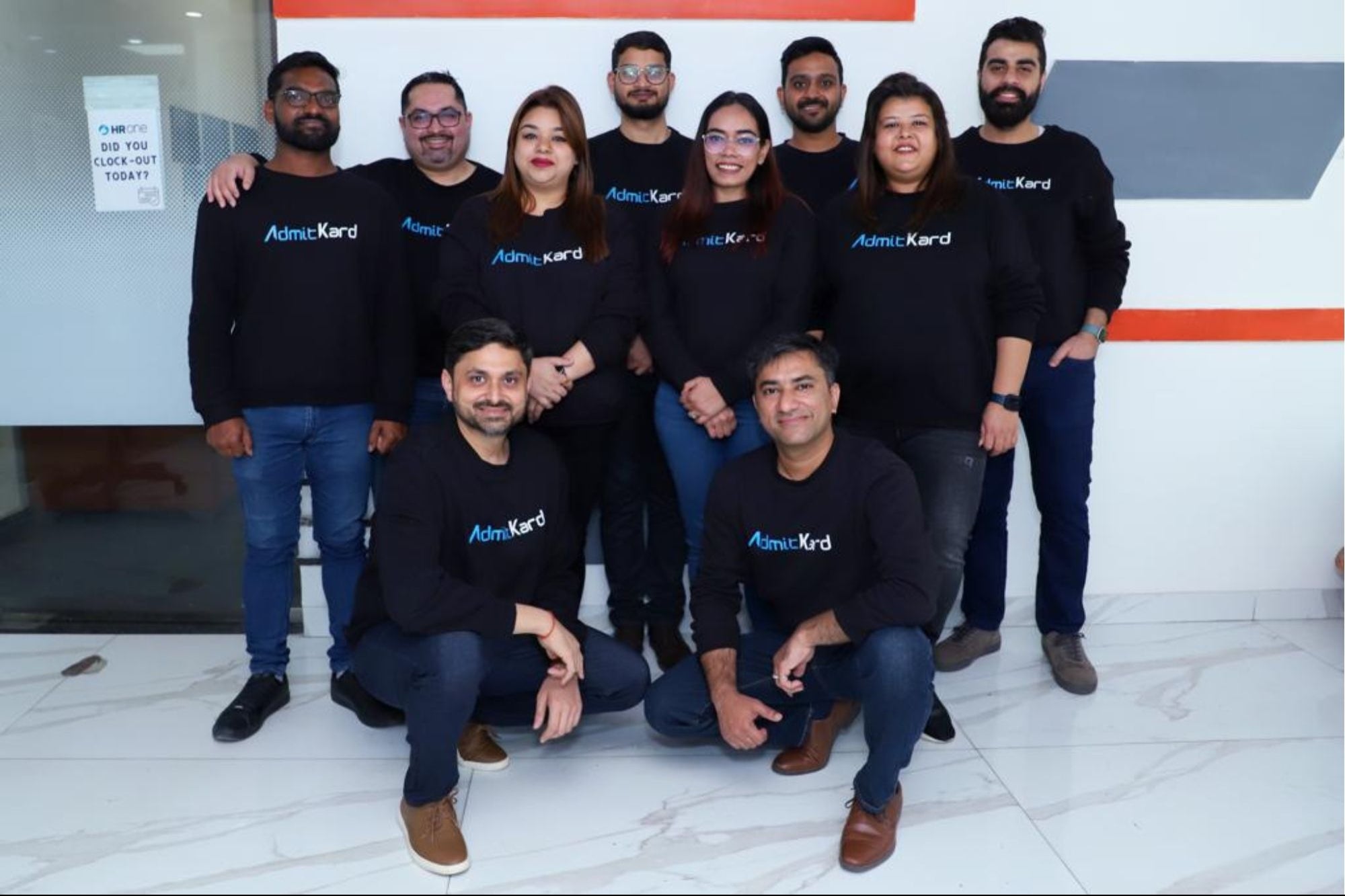 AdmitKard, a leading edtech company, has raised INR 50 crore in Series A funding round from GSV Ventures and other investors. The funding round was led by GSV Ventures, a venture capital firm focused on investing in global education technology companies. Other investors include several prominent angel investors. With this new funding, AdmitKard is well-positioned to continue its rapid growth and further cement its position as a leading player in the edtech space. The company plans to use the funds to expand its team, invest in new technology and product offerings, and continue to expand its presence in key markets around the world.
"Our vision is to empower students to make informed career choices and use education effectively to achieve their goals. No one expert can know it all and hence they have built an intelligent match-making layer on top of millions of data points gathered over the years and refreshed frequently. But data itself is insufficient to provide assurance and confidence in a pivotal life decision for which AdmitKard has nurtured a very tight-knit community of Mentors (current international students) who guide these students and their parents by sharing their experiences," ," said Rachit Agrawal, co-foudner AdmitKard.
The company's platform leverages advanced technology and data science to provide personalized guidance to students, helping them to find the best-fit university, course, and country to achieve their career goals. AdmitKard has helped thousands of students with their admission journeys and provided access to over 3000 universities in over 20 countries, claimed by the platform in a statement.
"As the world becomes more connected and global, education is becoming increasingly important, and AdmitKard is at the forefront of helping students navigate this complex landscape. We are excited to support AdmitKard in their mission to make education more accessible and help students achieve their dreams," said Deborah Quazzo, managing partner of GSV Ventures.