Overcoming Greenwashing in Today's Supply Chains: Addressing Three Major Challenges
Greenwashing can undermine a company's supply chain credibility by creating false impressions of environmental responsibility and concealing unsustainable practices
Opinions expressed by Entrepreneur contributors are their own.
You're reading Entrepreneur India, an international franchise of Entrepreneur Media.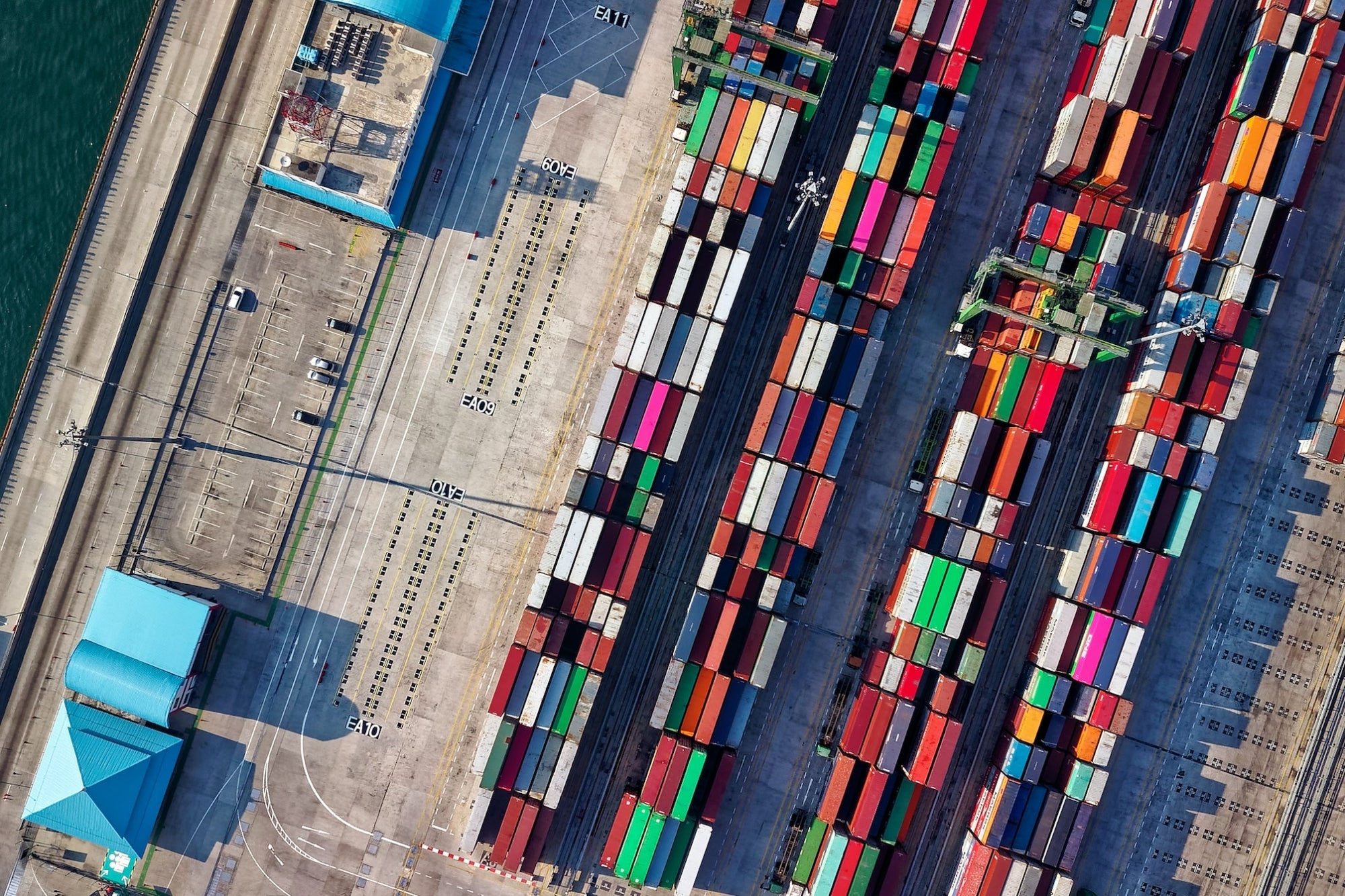 "Greenwashing is not just unethical, it's bad for business in the long run."
- Yvon Chouinard, Founder, Patagonia
Business for profit and business ethics seldom go hand in hand. Amid unrelenting competition, profit-centric organizations try to find any means necessary which will allow their operations to run faster and cheaper. But there is a balancing act to be played with their public image, which cannot take too many hits if they hope to make any kind of significant business.
Compiling a laundry list of corporate malpractices is beyond our reach in this space. But we did begin with Chouinard talking about the uselessness of greenwashing. In that specific context, we can dive deep to understand the concept in the larger bracket of reputation management through false means.
So, what is greenwashing? For starters, it isn't the only word with the "washing" suffix. We have "sportswashing", the classic "whitewashing", and more. Essentially, they all mean the use of misleading, false, and superficially pleasant information by organizations, countries, and even individuals, to divert attention away from their problematic practices. How those terms differ in meaning comes down to the specific context they operate in. Whitewashing is the classic umbrella term, sportswashing is the use of sports for the same purpose. Consider the 1978, 2018, and 2022 FIFA World Cups, or the 1936 Berlin Olympics at the height of Nazi Germany.
Environmentalist Jay Westerveld first coined the term "greenwashing" in a 1986 essay on practices of the hotel industry. It refers to the use of deceptive information about an industry or an organization's desire to appear environmentally conscious. When an organization makes incomplete, unsubstantiated, or outright false claims about the sustainability characteristics of its products, services, and operations, we can safely conclude that it is greenwashing.
Sustainability is a global imperative today. More than 90% of S&P 500 companies publish environmental, social, and governance (ESG) reports of some kind, with ~70% of Russell 1000 companies doing the same. Investments into sustainability funds saw a net new gain of $87 billion in Q1 2022, and $33 billion in the following quarter.
It is unsurprising that efforts to increase corporate transparency on sustainability are stringent. Regulatory and government agencies today require ESG-related reporting. A dynamic business landscape compels enterprises to disclose information about their environmental stewardship, social impact, and corporate governance practices, or suffer serious reputational consequences.
Sustainability, even when coerced out of profit-centric businesses, can lead to innumerable benefits. But it may not always be as beneficial as we think it to be, especially when businesses show false data on their ecofriendly contributions. As we will explore, greenwashing isn't just a simple moral question, it also has serious ramifications on the effectiveness on business operations.
How greenwashing jeopardizes sustainable supply chain practices
Greenwashing can undermine a company's supply chain credibility by creating false impressions of environmental responsibility and concealing unsustainable practices. Take the example of Scope 3 emissions. Businesses now consider such greenhouse gas emissions in their supply chains as a critical sustainability concern. They can occur across a company's entire value chain such as the goods and services purchased, the extraction and transportation of raw materials, business travel, as well as leased assets and franchises. Because of the wide-ranging nature of these emissions, they have grown exponentially more than their Scope 1 and 2 counterparts.
According to CDP, supply chain emissions are 11.4 times higher than operational emissions. It represents 70% of any company's carbon footprint and is under increasing scrutiny. Despite the critical need to address Scope 3 emissions, greenwashing is still undermining sustainability efforts in supply chains.
Challenges in curtailing Scope 3 emissions
Greenwashing is already a huge concern for the procurement sector. In 2020, for instance, the Competition and Markets Authority (CMA), the UK's competition regulator, found that 40% of online green claims could be misleading consumers. This is an alarming trend. Procurement teams need to identify the right suppliers and know them inside out to understand their sourcing better.
Scope 3 emissions are, however, difficult to track, measure, control, and report. Companies find it difficult to adopt sustainable supply chain practices due to:
The cost component: Sustainable products tend to cost more. Premium raw materials are often required to produce products with low environmental impact. This creates a dilemma for businesses. They are forced to decide between passing on the expense to consumers or absorbing it themselves.
External factors: For many organizations, transitioning to sustainable products and services is a leap of faith because of uncertain governmental regulations, policies, and consumer demand. They also may not have the tools necessary to ensure that their suppliers are operating sustainably.
Internal policies: From ambiguous guidelines to the lack of enforcement–an organization's internal policies may be limited in scope. For example, it may focus on reducing carbon emissions but not address issues such as labor law violations along its supply chain. Organizations should establish robust and detailed internal policies to empower employees and implement effective environmental policies.
Without end-to-end visibility on Scope 3 emissions, and organizational willingness to peddle false data for an ecofriendly reputation without serious investment, profits can go for a toss and investors are far less protected.
Countering greenwashing challenges in supply chains: Breaking down barriers
It is possible for organizations to adopt a piecemeal approach for breaking through their greenwashing challenges in supply chains. They can break down their efforts into smaller, more manageable steps by focusing on:
Long-term cost savings- Legal penalties associated with greenwashing can be exceptionally damaging. Working closely with suppliers who adhere to certification standards can help businesses avoid such risks. Enterprises can also categorize their suppliers into strategic groups and onboard them to engage with their supply chain ambitions. It supports the reduction of waste, improves transportation efficiency, and optimizes resource usage to result in cost savings over time. In fact, relatively simple measures such as optimizing products and logistics, as well as procuring low-carbon energy from suppliers, could result in a 30% reduction of all Scope 3 emissions.
External stakeholders- Companies can prioritize their engagement with suppliers who share their sustainability expectations and collaborate throughout the supply chain. They can transmit their targets to their suppliers. With built-in capabilities to achieve decarbonization goals, companies can leverage their competencies to enhance suppliers' capabilities and benefit the entire supply chain. For instance, Microsoft, with one of the most complex supply chains in the world economy today, has committed to turning carbon-negative by 2030. As per its disclosure to the Carbon Disclosure Project (CDP), its procurement sustainability team sets annual objectives to target specific suppliers to reduce their Scope 3 emissions. Measures such as these not only reduce environmental impact and improve brand reputation, but also contribute to a larger-scale movement for a more sustainable future.
Internal culture- Mitigating measures that help transition to a low-carbon economy must be measurable. Enterprises can use carbon offsets validated, verified, and registered under well-known standards like Verra, The Gold Standard, or the Voluntary Carbon Standard. Not surprisingly, the global voluntary carbon offsets market is expected to grow at a CAGR of 11.7% during 2021-2027 with the market size projected to reach $ 700.5 million in 2027.