We Have Launched Deeptech Cluster Seed Fund of 25 Crore: Karnataka IT Minister Priyank Kharge
The Minister for IT & BT and Rural Development & Panchayat Raj, Government of Karnataka was speaking at TiE's India Internet Day 2023 in Bengaluru
Opinions expressed by Entrepreneur contributors are their own.
You're reading Entrepreneur India, an international franchise of Entrepreneur Media.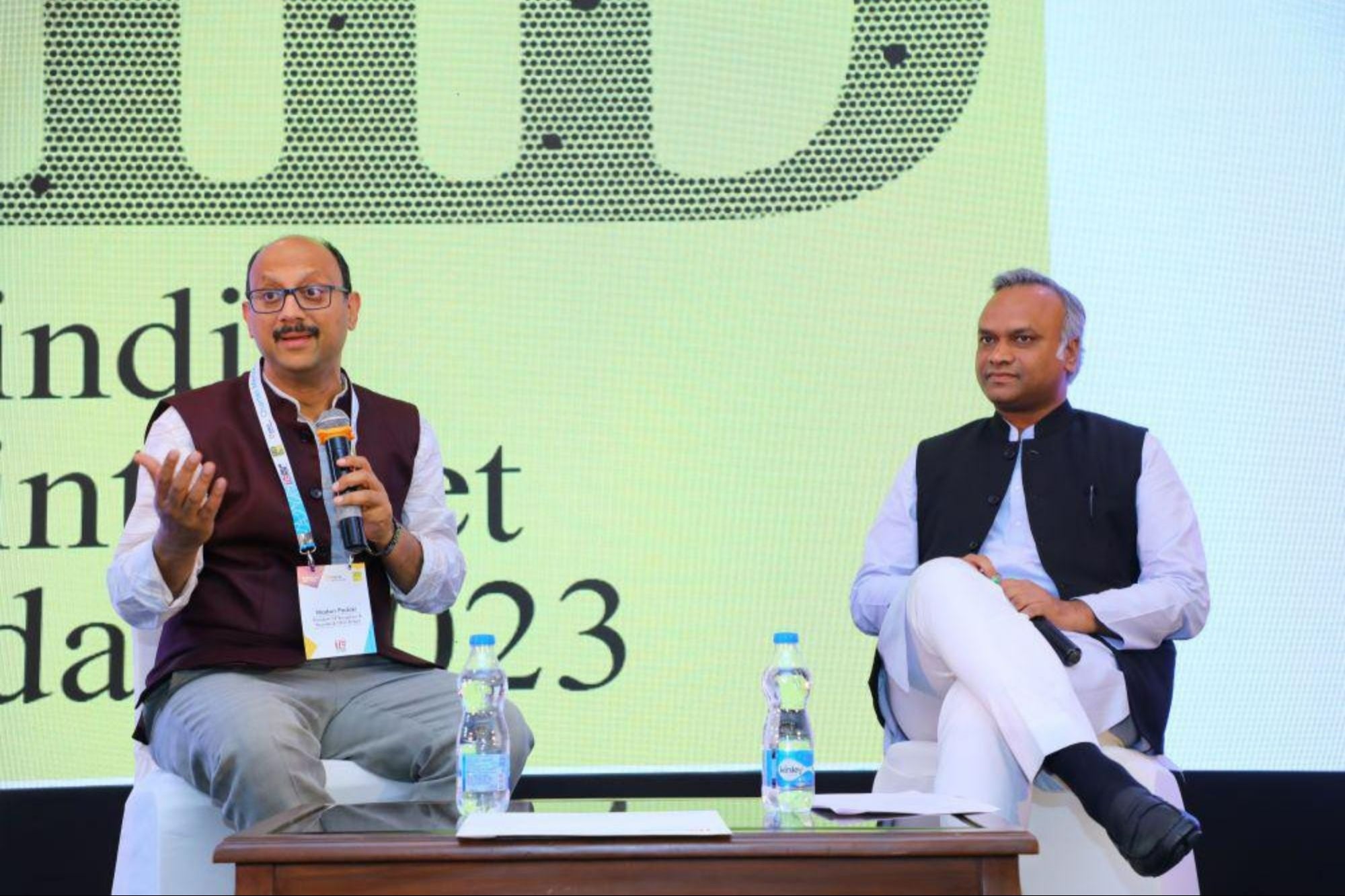 "We have launched deeptech cluster seed fund amounting to 25Cr dedicated to nurturing startups specializing in deeptech and AI," said Priyank Kharge, Minister for IT & BT and Rural Development & Panchayat Raj, Government of Karnataka at the 12th Edition of India Internet Day (iDay2023), a flagship event by TiE Delhi-NCR.
India is today being called the next deeptech hub. Investors believe that many startups have scalability potential. Institutional investors are amplifying their investment in deeptech. India is home to more than 3,000 deeptech startups, with a cumulative growth of 53 per cent in the past 10 years, says a report by Nasscom. It also says that deeptech startups in India, which comprise 12 per cent of the total startup ecosystem, have raised around $2.65 billion in funding in 2021," it says.
Kharge strongly believes that Artificial Intelligence (AI) is on the brink of revolutionizing our world with intelligent machines taking on cognitive functions such as thinking, perceiving, learning, problem-solving and decision-making.
On Artificial Intelligence
"With the current advancements in data accumulation, analytics and computational power, AI is presenting unprecedented opportunities to complement and elevate human intelligence. This convergence has the potential to reshape our lives and work in profound ways," he said.
According to the International Data Corporation (IDC), in 2021, the global revenues for the AI market, including software, hardware, and services for both AI-centric and AI-non-centric applications, reached $383.3 billion, an increase of 20.7 per cent over the prior year. The AI market value is expected to reach nearly $450 billion this year and maintain a year-over-year growth rate in the next five years, says the report.
On Generative AI
Kharge believes that the paradigm shift brought by Generative AI is altering the landscape of innovations, operations, and work methodologies for companies and governments. A notable illustration of this transformation is ChatGPT boasting a user base exceeding 100 million, he said. "The application of generating AI empowers businesses to automate intricate tasks, expedite decision-making, offer high-value insights and unlock scalable capabilities that were previously beyond our reach," he said.
On November 30 last year, OpenAI announced that it had optimized language models for dialogue through ChatGPT. On December 1, OpenAI's co-founder Sam Altman officially tweeted about ChatGPT being live and requested his users to try to talk to it. Within a few days, the platform garnered more than 1 million users.
On harnessing AI's potential
Recognizing the potential as a transformational technology across multiple sectors, the governments, alongside private entities and academia, he believes, should channelize efforts to harness AI's potential for spurring innovation, driving economic growth and enhancing societal improvement.
He also quoted a study conducted by IIM Ahmedabad. According to the study, the successful adoption of AI could add up to 1.4 percentage points annually to real GDP growth of India. Successful adoption of AI is expected to add over a five-year period, INR 1.5-2.5 trillion in incremental pre-tax profit for the top 500 Indian companies alone.
"AI stands as a potential tool to amplify productivity, fuel innovation and fortify GDP growth. This integration across domains like healthcare, agriculture, manufacturing and services holds the promise of boosting efficiency and competitiveness on a national scale," he said. He also spoke about how the Indian government has formulated the National Strategy for AI, to foster an ecosystem that enriches AI research and adoption.
Notably, India ranked fifth in terms of investments received by startups offering AI-based products and services last year, according to Stanford University's annual AI Index report.
On initiatives by the Karnataka government
Kharge noted that in their capacity as the government of Karnataka, they acknowledge and champion AI as a pivotal enabler for advancing the digital economy, driving investments and fostering employment opportunities. He also said that Karnataka stands as the nucleus of technology and innovation and Bengaluru stands as a testament to the government's promise. He quoted a study conducted by The Harvard Business Review (HBR) that listed Bengaluru among the top five cities in the world for AI. Bengaluru has been ranked at no. 5 position among the top 50 AI cities in the world. The top four cities are San Francisco, New York, Boston, and Seattle.
The Karnataka government has established centers of excellence in collaboration with private anchor institutions focusing on emerging technologies. These centers, he said, drive initiatives across four areas, including startup ecosystem development, industry collaboration, government engagement, and research and academia.
He also pointed out that the government of Karnataka, in partnership with the World Economic Forum and IIIT Bengaluru, has set up the Center for Internet of Ethical Things, which stands as the intersection of AI, IoT, and ethics and is committed to ethical foundations.