How Technology can be Leveraged to Offer Personal Healthcare Management Services
Digital data platforms and integrated devices will transform healthcare form a physical interaction limited to a physician's consulting room to a truly innovative, high quality digital experience free from physical co-location of the doctor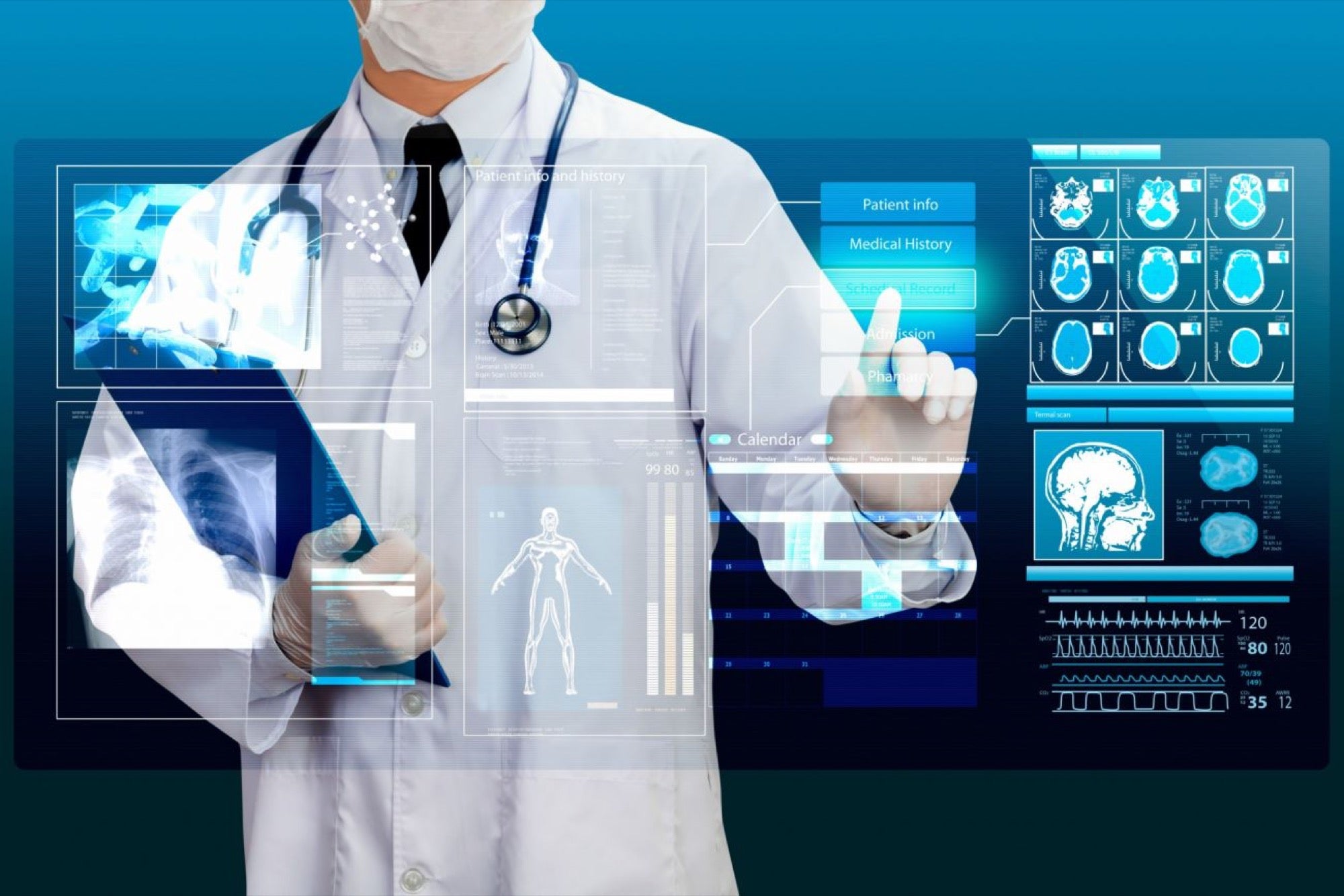 Opinions expressed by Entrepreneur contributors are their own.
You're reading Entrepreneur India, an international franchise of Entrepreneur Media.
Imagine a more informed, more effective and a highly customized healthcare management system that monitors and informs, in advance, the probability of any critical illness or disease based on your present vital statistics. Personal Healthcare Management Services (PHMS) precedes Preventive Healthcare Management Services with a more data-driven approach and remote healthcare monitoring possibilities.
Technology in the healthcare sector has now created possibilities that allow timely precautions to avoid health scares through continuous health monitoring, continuous data collection and data analysis to determine and offer customized solutions to present symptoms, alert for future possibilities and effect or impact of medication based on existing symptoms, also considering future complications of present medication on the patient.
Some of the most promising healthcare technologies defining the future are in wearables, big data, diagnostics, digital therapeutics, AI, ML, HIS/EMR/PHR, PACS, PMS, IoT devices, & population health solutions
Customization:
We have a generic, one shoe fits all, approach towards healthcare that is not designed as per patients requirement.
In India, we have a huge population and a wider gap; the doctors to patients ratio; is approximately 1800. The amount of time spent by a doctor on each patient during visits is relatively very low (nearly twice in a day) and all future course of care is dependent on the doctors experience and manually noted readings at defined intervals that provide limited current data readings, zero access to historical clinical data and effect of medication on present symptoms, existing undiscovered health risks and future complications.
Customization of medication as per individual requirements, access to continuous health data through cloud services and remote monitoring are already taking shape in the field and these services are now reaching to all segment of the society through technological advancements.
All the collected data, from geolocated genomics, the composition of a person's microbiome to wearables that measure heart rate and sleep patterns to various tests, will drive algorithms capable of tracking one's health and making personalized health recommendations from what to eat to the best exercise routines to preventive care.
Data-driven approach:
Data analysis or data monitoring (Electronic Medical Records) provide insights to understand the growth or reduction of the symptoms to effectively counter the diseases. Data-driven medication will help to customize medication as per the progress of the patients than following a generic approach. The data-driven approach will also prove effective as stored data will provide insights into earlier prognosis and cure in case of future medical complications.
We are witnessing an increasing amount of health systems beginning to use telemedicine and mHealth to screen patients, a trend that will only continue to grow. Healthcare companies are already using rules-based systems with data sets and new licensing models are emerging
Quality Care and Cost:
AI-driven insights into healthcare data and care costs can be a revolutionary tool to optimize care costs and prevent any pilferages or fraud. This will be especially relevant for public health efficiency, epidemic predictions and control and in tertiary care, where currently the costs are humongous and can result in individuals being pushed into lifelong poverty.
Companies are developing telemedicine platform that can now be used across hospitals and different health systems for remote care. Just imagine Patients who are admitted to the emergency room and are waiting to be seen by a doctor can first be seen by another doctor or physician assistant in a remote "command centre" via a secure video-conferencing technology platform. The remote physician with the help of on-site triage nurses and can order tests or prescribe medications. Physician shortages and patient congestion are a hallmark of emergency rooms; triage via telemedicine could help physician's better screen patients and see to those who require urgent care first.
Innovations in Healthcare segment:
With the growth in technology and increased patient data, medical informatics is on the rise in these core areas that will improve and have an impact on the current state of healthcare delivery.
Natural Language Processing (NLP): Clinical Natural Language Processing can improve the quality of care, boost doctors' efficiency, and improve the patient outcomes. Natural language processing (NLP) can be broadly described as utilizing computer algorithms to process and extract meaning from the natural language like speech or written text.NLP can drastically reduce the time needed to uncover valuable insights from all the data at hand and make physicians' work more "intelligent". Specifically, an NLP-powered context engine can mine unstructured documents at high speed and deliver actionable suggestions around clinical decision support, sepsis management, stroke management and so on.
Precision Medicine: Precision medicine has the potential to transform how we treat or even cure cancer and other genetic diseases. Precision medicine is the ability to use a patient's features, be they molecular, clinical, or histopathologic, to tailor a treatment regimen that would be most beneficial for them. Role of data, genomics, and informatics can get us best-tailored therapy for a representative set of patients, showing us possible treatments based on "patients like my patient' treatment plans.
Wearable Technology: Technology, and specifically wearable technology, continues to introduce innovations that push the boundaries of our relationships with ourselves and our health system. Some of the areas of innovation in wearables are in Sleep Aids, Mobility (muscular or skeletal systems), Blood Glucose monitoring and administration, temperature, Pain Management,
Devices IoT / Robotics: Devices can record and report on actual activity at the level of the nervous system, we no longer have to rely solely on subjective patient reports of "how they are feeling"; instead, we have an objective evaluation of the disease progression and patient therapy efficacy as reported by the devices.
Remote monitoring: Increased patient accountability as the healthcare provider will have a "report card" so to speak of actual patient therapy compliance instead of relying on the accuracy of patient summary,
Local activity recording: Device recording capabilities allow for the collection of data that we've never previously been able to access. This data will vastly improve our understanding of the mechanism of action of these chronic diseases. And if we understand the disease better, we will undoubtedly enhance our approach to disease prevention and therapy.
Automation: The automation of device and therapy records decreases human error or fraudulent reporting within hospitals and sub-acute care facilities,
Personalized Healthcare: 3-D Printed Organs and Implants, personalized medicines and Nutrition
Artificial Intelligence and Machine Learning: While promising, AI is still in its infancy, but holds promise for patients today that wish to schedule doctor appointments based on the severity of the symptoms, minimize staffing challenges, monitor the health status and notifying a human nurse immediately if the parameters are out of control, help homecare assistants stay informed about patients' evolution. Smart bots for healthcare are the new digital assistant that can connect patients to the right contacts directly, give appointment details or make any changes. It lets the patients easily refill prescriptions or pay bills. It delivers lab, test or procedure outcomes or recommended next steps.
Digital data platforms and integrated devices will transform healthcare form a physical interaction limited to a physician's consulting room to a truly innovative, high-quality digital experience free from physical co-location of the doctor and patient can transform healthcare globally. Telemedicine triage will continue to illustrate how automation can help expedite the more routine facets of healthcare while increasing physician efficiency and optimizing health outcomes.
Healthcare technology companies are already proposing innovative solutions to optimize health outcomes for patients while circumventing issues of physician shortages and in-facility patient congestion. While some of these solutions are still ideas, some healthcare IT trends that are worth paying attention to this year.
There are multiple factors that will accelerate the growth of innovation, development and deployment of healthcare technology in India, we are poised exponential growth for multiple reasons.
The growth of healthcare spend as % of GDP growth, this will be massive fuel for driving innovation in the delivery of healthcare.

Connected PHC, with connected platforms and devices, will enable early care and more preventative, effectively reducing the load on secondary and tertiary hospitals.

Increase in government initiatives, increase the total health expenditure, launch of new initiatives,

Cellular Connectivity, What distinguishes the 4G network from its 3G cousin, lies in its enhanced capacity to support IoT connected medical devices. 4G/5G contains a computing model that pulls insights from data with billions of devices.