Bearish Guidance at 3M, Still the Same Upside
Recent slowdowns across the healthcare and consumer business segments at 3M have pushed management to provide bearish guidance, though the upside still remains
This story originally appeared on MarketBeat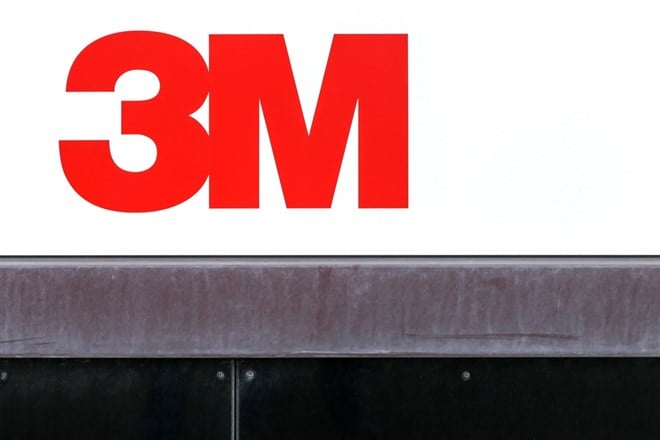 Sir John Templeton said it best when describing his thought process as he initiates large concentrated positions on a single company's stock that he may like. "Buy at the point of maximum pessimism" this saying can be interchanged with Warren Buffett's "Be greedy when others are fearful". Investors and markets alike would be well served to wake up to this ethos when looking at the myriad of high-quality stocks currently going on sale, as fears from Silicon Valley Bank (NASDAQ: SIVB) collapsing may escalate to other financial institutions affecting the rest of the economy.
When all of a sudden past performance does not reflect future performance, and thus future bullish expectations are not met, seemingly lucrative and stable businesses may be beaten down by bearish market sentiment. Such is the case within 3M (NYSE: MMM), a household name that has reached a new 52-week low, marking its lowest quotation since 2012.
Past performance is not indicative of the future performance
When investors look back, 3M seemed to be THE stock to invest in as the COVID-19 pandemic broke out. As masks, gloves, face shields, and other medical materials under the "personal protective equipment" category flooded imports and ran out of stock faster than hot bread on a Sunday morning, 3M's healthcare materials segment propelled the company to its 2021 elevated stock price of $209.17.
Now that the pandemic has subsided, its effects on the healthcare industry supply chain - namely, the personal protective equipment category - are a fraction of the pressure the space experienced back then. This great news for global markets meant a not-so-great 2022 for 3M, as revenue within the healthcare equipment segment contracted by negative 7%, while operating margins saw 3.5% shaved off. All told, 2022 brought on a net income contraction of 10.2% for 3M. Yet, the narrative changed in the middle of the year to reflect a possibly bigger issue.
A wind of change
During the middle of 2022, as interest rates steadily rose to current levels, a different segment quietly gaining momentum at 3M brought on the largest downfall. The consumer segment, providing products for everyday uses - home repairs and construction - clocked in an 11% contraction in revenue and delivered segment net income a dismal 24.1% haircut. 
 This contraction can be attributed to the slowdown in the United States Manufacturing PMI index, which has delivered lower and lower readings since mid-2021. The slowdown in the leading indicator is representative of cooling demand in construction, renovation and basic household upkeep. Not only did more expensive mortgages accrue to this slowdown in demand, the higher levels of inflation also experienced across the U.S. had its own weight in consumer spending on such household improvement categories. 
Bearish guidance, same upside
When management issues optimistic outlooks during a bear market, investors critique them as delusional. The same typically applies when pessimistic outlooks are delivered during bull markets. In the case of 3M, management has pointed to 2023 revenue being flat or even contracting by 3%. This statement seems pretty attached to reality given that the consumer and healthcare business segments may remain a bit slow during the coming months as markets and consumers adjust to higher costs and interest rates.
Further disappointing analysts and wall street estimates, management pointed to adjusted earnings per share from $8.50 to $9.00. Earnings per share as of 2022 stand at $10.18 equating to a price-to-earnings ratio of 10.1x, shall stock prices remain compressed investors are looking at a 2023 price-to-earnings ratio of 12.1x to 11.4x. Whichever way analysts look at it, the reputable household name seems undervalued even when considering management's bearish guidance. Consensus upside by analysts seems to agree with this angle.
 Technically speaking
Not only are 52-week low prices enough of an incentive for investors to add MMM to a sensible watchlist, but there is also a tremendous support level in the $89.40 to $98.40 per share range, which has been tested multiple times since 2004. A weekly Fibonacci retracement will reveal that the stock is trading within the "golden ratio" of 78.6% and 61.8% retraction, nicknamed because of its high predictability of pushing prices back.
Lastly, there are strong bullish divergences in weekly indicators such as RSI, Stochastics, and MoneyFlowIndex. Bullish divergences are determined when the stock price makes lower lows and lower highs while the chosen indicator makes higher highs and/or higher lows. The technicals and fundamentals may have finally cooperated to bring 3M on a silver platter.