Sea Ltd Is On The Verge Of A 100% Rally, Should You Buy?
As far as post-earnings plays go, it mightn't get much better than this, and Wall Street is targeting an additional upside of 40% in the stock from here. 
This story originally appeared on MarketBeat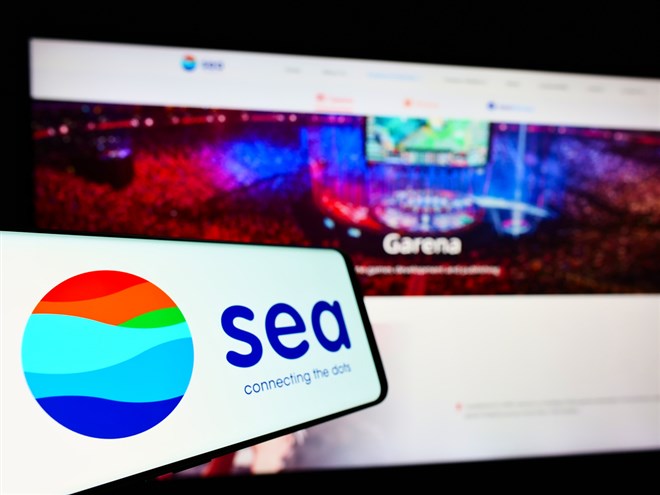 A 25% jump on Tuesday meant shares of Sea Limited (NYSE: SE) were among the best-performing equities on the day. They managed to hold onto their gains in yesterday's session and look set to continue consolidating at their highest level since August. They're up a full 95% from November's multi-year low, and investors are right to expect this to become a triple-digit rally in the near future. 
This week's catalyst for the jump was the company's Q4 earnings report, which easily surpassed what analysts had been expecting. For example, the consensus for the company's EPS had been for a loss of -$0.55, but Sea managed to land a beat of $1.27 on this forecast with an $0.72 print. Their revenue, up 7% year on year, also exceeded expectations. 
Shares had been rallying since the start of the year, so perhaps an upside surprise like this was half expected by some, though the 25% jump shows just how many on Wall Street were still caught on the hop. For such a strong performer, there will be many to whom the name isn't all that familiar. 
Growing Presence In The Region
For context, Sea Limited is a Singapore-based tech company that operates three core businesses: digital entertainment, e-commerce, and digital financial services. The company provides online games and esports services through its Garena platform in the digital entertainment segment. The e-commerce segment is operated through Shopee, one of the largest e-commerce platforms in Southeast Asia and Taiwan. The digital financial services segment includes SeaMoney, which offers mobile wallet services and payment processing solutions. 
This week's earnings report showed a marked slowdown in the company's digital entertainment segment, but the growth in e-commerce more than made up for this. Not only did that unit's revenue show growth of 44% year on year, but its adjusted EBITDA also turned positive. Their digital financial services segment also did well and posted year-on-year growth of 92%. 
So, on the whole, it was a pretty stellar report and will go a long way to solidifying the uptrend that's been in place for the past two months. But with their shares having already jumped so much, is there still an upside to be captured? We think there is. 
For starters, this week has seen the likes of HSBC boost their price target on the stock up to $92, while the folks over at Citi moved theirs to $110, with the team at Jefferies upping theirs to $115.
Considering shares are set to open flat around the $80 mark, investors thinking about getting involved are well entitled to target upwards of 40% return. It wouldn't take many green days from here for shares to confirm the 100% rally that they're on the verge of completing and then plough on toward the $115 range that's been highlighted. 
Getting Involved
While some have expressed concerns about the sustainability of Sea's rapid growth, others believe that the company's strong foothold in the Southeast Asian market and its expanding range of products positions it as a viable long-term investment option. Sea's e-commerce division is anticipated to continue to thrive due to the fast-paced expansion of online shopping in the region. Meanwhile, SeaMoney, the company's digital financial services division, has the potential to emerge as a key player in the fintech industry.
This week's earnings report has confirmed that its growth trajectory is solid while both the action in the stock and the boosted price targets suggest shares are still chronically undervalued where they are. As far as post-earnings plays go, it mightn't get much better than this.