Is the Year of the Bun Over? Wendy's Ends Pretzel Burger.
Wendy's is ending the run of its wildly successful pretzel bun, bringing out a brioche burger to end a year full of innovative buns.
Opinions expressed by Entrepreneur contributors are their own.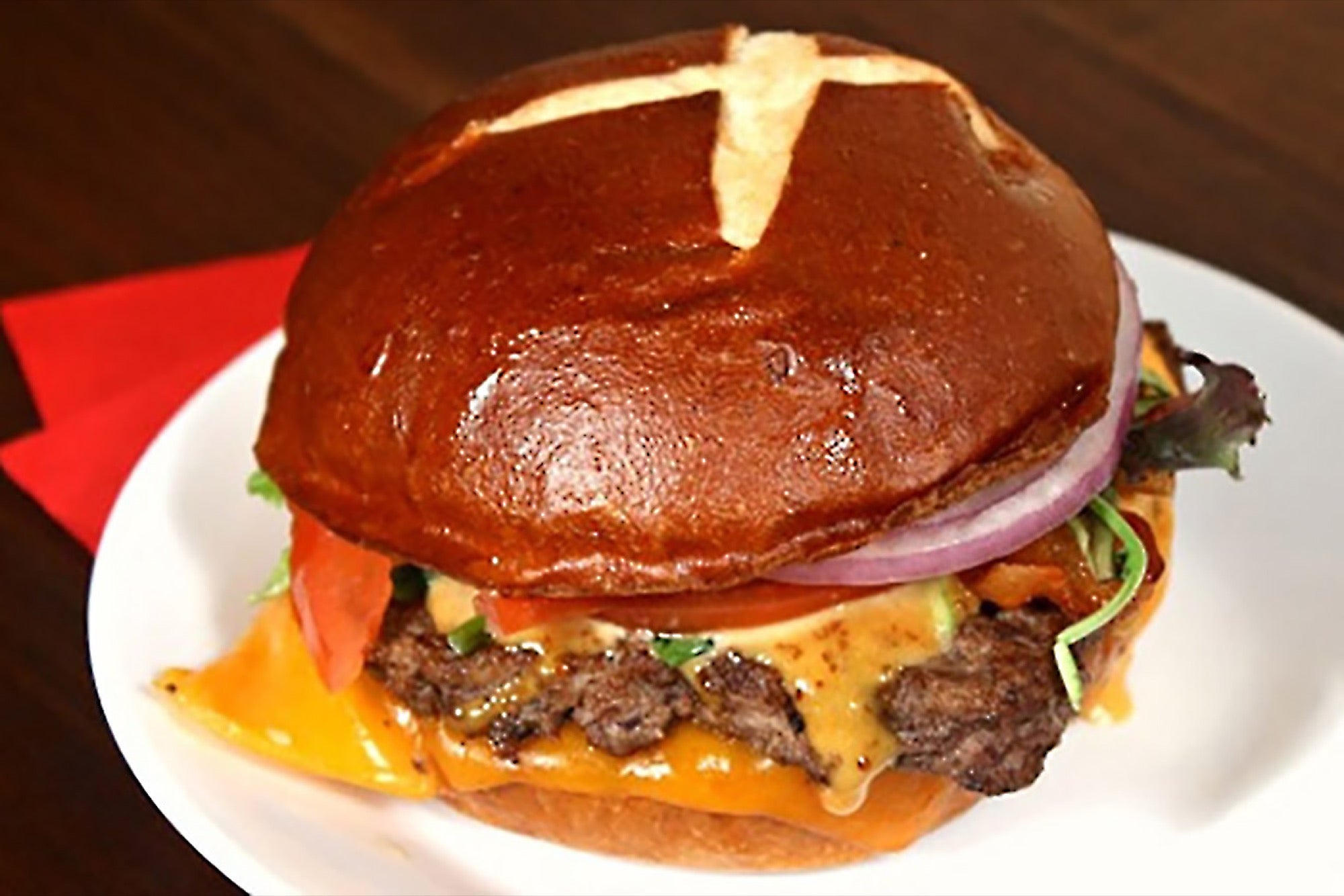 Wendy's much-celebrated pretzel bun is leaving on a high note as the company makes room for new products.
The pretzel bun, the cornerstone of the Pretzel Bacon Cheeseburger and the Pretzel Pub Chicken Sandwich, quickly found hordes of hungry fans and was intensely advertised by the fast food chain. Few buns have had the honor of boy band legend Nick Lachey singing love songs about them based on customers' tweets.
The advertising and the innovative bun paid off for Wendy's sales. In the third quarter, same-store sales increased 3.2 percent, compared to 2.7 percent in the previous year. Consolidated revenues were $640.8 million, up from $636.3 million last year. The company attributed part of its quarterly success to its pretzel bun-based menu items.
Despite its success, the pretzel bun was always planned as a limited time offering. As with many limited-time offerings, the initiative served its purpose: it drove in customers and left them wanting more. "Bringing new food ideas to our customers attracts them into our restaurants," said Wendy's representative Denny Lynch.
Related: 6 Shocking Realizations About the Food at Your Favorite Chain Restaurants
Wendy's is attempting to continue the string of bun innovations with the brioche bun on the Bacon Portabella Melt. "We have introduced three unique break carriers this year – multi-grain flatbread, pretzel, and now brioche," said Lynch. "These breads elevate the quality of our sandwich offerings." The brioche bun can already be found in restaurants, but hasn't yet received the buzz of the pretzel bun.
Still, pretzel bun-lovers shouldn't accept the end of the pretzel bun just yet. While Wendy's has declined to reveal future plans for the pretzel buns, the trend of releasing and re-releasing customer favorites, from Pumpkin Spice Lattes to the McRib, is a common move from the chain restaurant playbook. Even as the year of the bun ends, who knows where pretzel burgers will turn up in 2014.
The pretzel bun was a key player in what Burger Business calls the "Year of the Bun." In Brooklyn, the Ramen Burger had customers waiting hours in line for a patty on a noodle bun. Sonic Drive-In offered burgers with buns printed with edible logos of college football powerhouses. Sonic additionally rolled out pretzel hot dogs, as Ruby Tuesday also tried its hand at pretzel buns. Carl's Jr. and Hardee's are just now jumping on the bandwagon, launching a pair of ads promoting their fresh-baked buns and taking aim at competitors who bake their bread off premise.
Related: For McRib Fans, Search for the Sandwich Is Worth the Effort