15 Crazy Facts About Walmart's History and Where It's Headed Next
Here's what you need to know about the world's largest private-sector employer.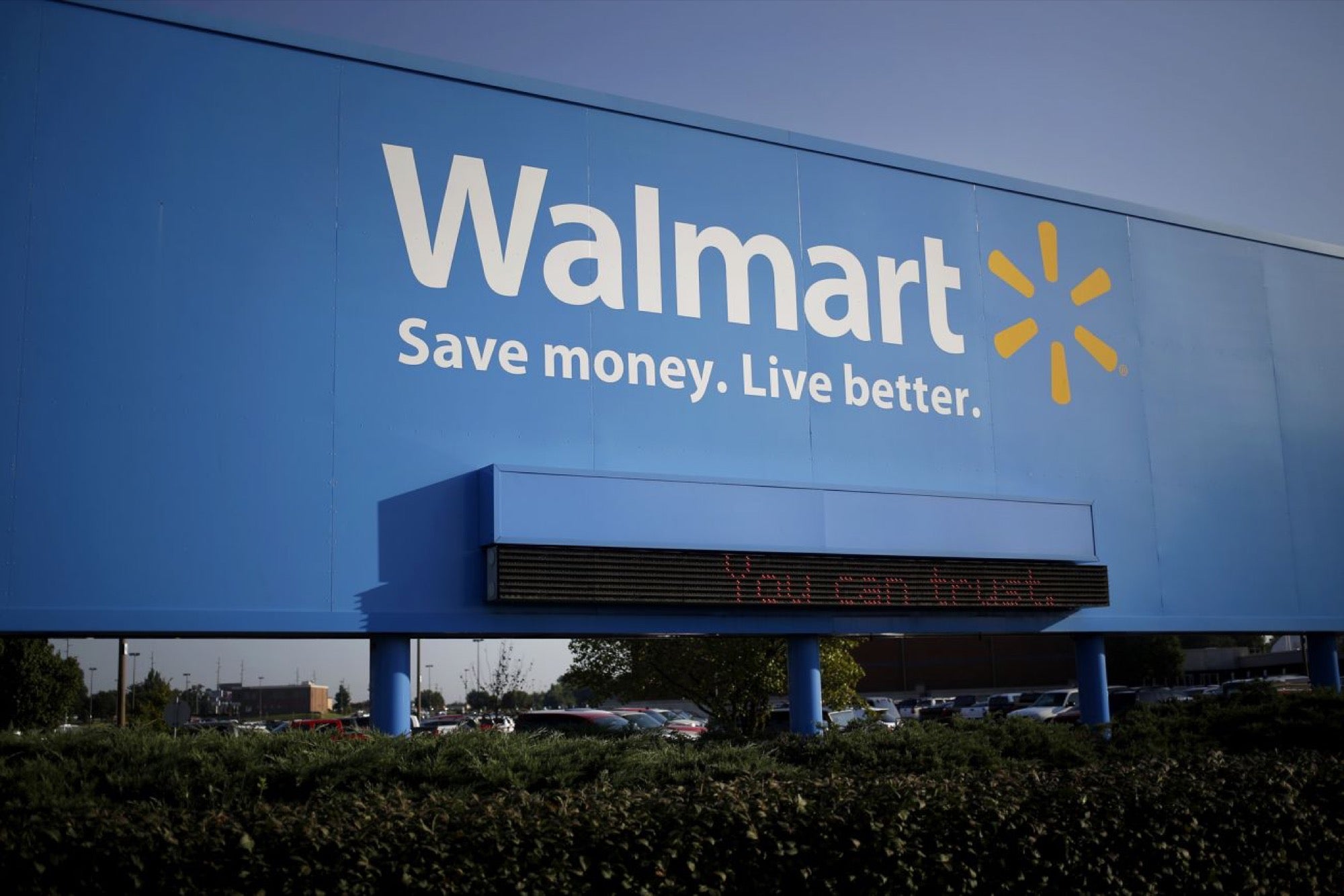 Opinions expressed by Entrepreneur contributors are their own.
Walmart has been the nation's number-one retailer by sales for decades, and based on the company's most recent earnings report, it still holds that title.
But competitors are increasingly threatening Walmart's dominance. Amazon, for example, is enticing online customers with speedy delivery options while developing a brick-and-mortar footprint (Amazon Go, Whole Foods). In turn, it's driving the Bentonville, Ark.-based company to adapt.
Related: 5 Crazy Things We Learned About Google Today
Recent statements by Walmart executives, including the company's results for the last quarter and year, have highlighted the retail giant's shifting priorities and growing pains while reaffirming its formidable size.
Here are 15 things you need to know about where Walmart that show how far the company has come -- and where it's headed as the calendar turns to a new fiscal year.
Related video: Walmart Enters High-end Fashion Space With Lord & Taylor Online Partnership
The precursor to Walmart was a five-and-dime store.
Founder Sam Walton opened a store called Walton's 5&10 in downtown Bentonville, Ark., in 1950, then followed his initial store with the first Walmart in Rogers, Ark., in 1962.
The company went public by 1970, and by 1980, the company reached $1 billion in annual sales. Sam's Club and Walmart Supercenter stores emerged in the '80s.
Walton once danced the hula on Wall Street.
Walton had made a promise to his employees, which Walmart calls associates, that he would do the hula on Wall Street if the company reached a pre-tax profit of 8 percent for the fiscal year.
Walmart achieved its goal in 1983, and Walton did the dance to celebrate the company's success on March 15, 1984. He went all out, even wearing leis and a grass skirt. Then-CFO David Glass hired "a truckload of real hula dancers and ukulele players" and tipped off the media to the stunt.
Walton was awarded the Presidential Medal of Freedom in 1992.
In 1992, former President George H. W. Bush awarded Walton the Presidential Medal of Freedom for his service-based retail philosophy.
"If we work together, we'll lower the cost of living for everyone," Walton said in his acceptance speech. "We'll give the world an opportunity to see what it's like to save and have a better life."
You may recognize these sentiments from Walmart's slogan: "Save money. Live better."
The company has beaten its own sales records time and again.
In 1993, Walmart celebrated its first $1 billion sales week, and 1997 was its first $100 billion sales year.
In 2002, Walmart became the number-one company on the Fortune 500.
Walmart reached $400 billion in annual sales in 2009.
Walmart's annual revenue hit the half-trillion milestone in 2018.
Total revenue surpassed
$500 billion
for the first time in Walmart's 56-year history for the 2018 fiscal year. It increased by $15.1 billion, or 3.1 percent (without regard for currency fluctuations) year over year.
Walmart has ramped up its ecommerce efforts in the past two years.
Walmart acquired nascent but rapidly growing discount retail startup Jet.com in 2016.
"We're looking for ways to lower prices, broaden our assortment and offer the simplest, easiest shopping experience because that's what our customers want," Walmart CEO Doug McMillon said in a statement at the time of the acquisition.
Also that year, Walmart partnered with ecommerce giant JD.com for growth in the Chinese market.
In 2017, Walmart began offering free two-day shipping on more than 2 million items in an effort to compete with Amazon's fast delivery turnarounds. Walmart also acquired Moosejaw, ModCloth, Bonobos and Parcel that year.
Walmart is aggressively working to shorten delivery turnarounds.
In October 2017, the company reported that it can ship items to 99 percent of the United States in a matter of two days. For overnight shipping via ground, geographic coverage drops slightly to 87 percent of the nation.
Walmart does not require customers to pay for a membership to receive two-day shipping.
Walmart is cheaper than Amazon in almost all categories.
A January 2018 study by LendEDU found that Amazon has Walmart beat on price in one key category: food.
For all categories except food, the average product available from Walmart is 34 percent cheaper than if purchased via Amazon. But food from Amazon is 23 percent cheaper than food from Walmart.
Even with Amazon's acquisition of the premium organic grocery chain Whole Foods, Amazon has managed to keep food costs down. The parent company has slashed Whole Foods prices and offered special perks to Amazon Prime members who shop there.
Walmart employs 2.3 million store associates.
As of Feb. 20, 2018, Walmart reports that it employs 2.3 million associates globally.
About three-quarters of the company's store managers began their careers at Walmart as hourly associates.
Walmart increased wages and benefits for associates in early 2018.
On Jan. 11, 2018, Walmart announced that it would increase its starting wage rate for all hourly associates in the U.S. to $11.
The company also distributed $400 million in $1,000 one-time cash bonuses to associates, as well as expanded maternity (10 weeks) and paternity (six weeks) leave and began offering $5,000 to associates adopting a child.
Walmart saw a decline in ecommerce sales growth despite the holiday season.
Walmart U.S. ecommerce sales grew by 23 percent in the fourth quarter of the 2018 fiscal year. The quarter, which ended Jan. 31, 2018, included Black Friday 2017 and the holiday season.
This was a slowdown compared with Q3, when online sales grew by 50 percent.
For the entire year, online sales grew by 40 percent, according to the company's most recent earnings statement.
"We experienced some operational challenges that negatively impacted growth," McMillon said in the statement, alluding to issues at the company's fulfillment centers. "We feel better about the year than the quarter."
The company doubled the amount of items available on Walmart.com last year.
Walmart.com customers now have a selection of nearly 75 million products (SKUs), McMillon said in the Feb. 20 earnings statement. An especially influential driver of sales has been online grocery ordering for in-store pickup.
"It's really all about providing more convenience for customers," McMillon said in the statement.
Walmart is building a portfolio of brands with different customer bases.
Walmart's earnings statement for the 2018 fiscal year (ending Jan. 31, 2018) clarified the role of Jet.com and other recently acquired startups.
"Walmart.com, including online grocery, is and has been the key driver of our ecommerce growth, and that will continue," McMillon said in the statement. "The Jet brand over-indexed with higher income, urban, millennial customers when we made the acquisition and we intend to build on that strength going forward."
McMillon explained that while the Walmart brand has national reach, the company is investing its marketing dollars for Jet in urban areas. Growth will be slower going forward, he said, but targeted.
Meanwhile, brands such as Bonobos and Modcloth "bring unique, private branded products" to Walmart's offerings to extend the company's reach to new demographics.
Walmart makes double from omnichannel customers.
Walmart customers who shop both in stores and online spend nearly twice as much as customers who only shop in stores. Online grocery is an especially lucrative business for Walmart, with options for in-store pickup of grocery purchases.
As of Jan. 31, 2018, Walmart offered online grocery pickup at more than 1,100 store locations. That number increased by more than 500 locations throughout 2017.
"We'll lean in this year by nearly doubling the number of online grocery locations in the U.S.," McMillon said in the Feb. 20, 2018 earnings statement.
Walmart took a stand against tobacco -- and will take a sales hit.
In January 2018, Walmart announced it would close 63 underperforming Sam's Club locations. These closures will reduce Sam's Club sales, but this decision is not the only one that will limit the brand's revenue. The company has also decided to stop selling tobacco products at many Sam's Club stores.
"We anticipate a negative impact to sales of about $6.3 billion related to the decisions to close clubs and remove tobacco from certain locations," Walmart Executive Vice President and CFO Brett Biggs said in the Feb. 20, 2018 earnings statement.