7 Ways to Make Yourself Indispensable Without Being Overworked
The most valuable employees are the ones who do the necessary work with the least drama.
Opinions expressed by Entrepreneur contributors are their own.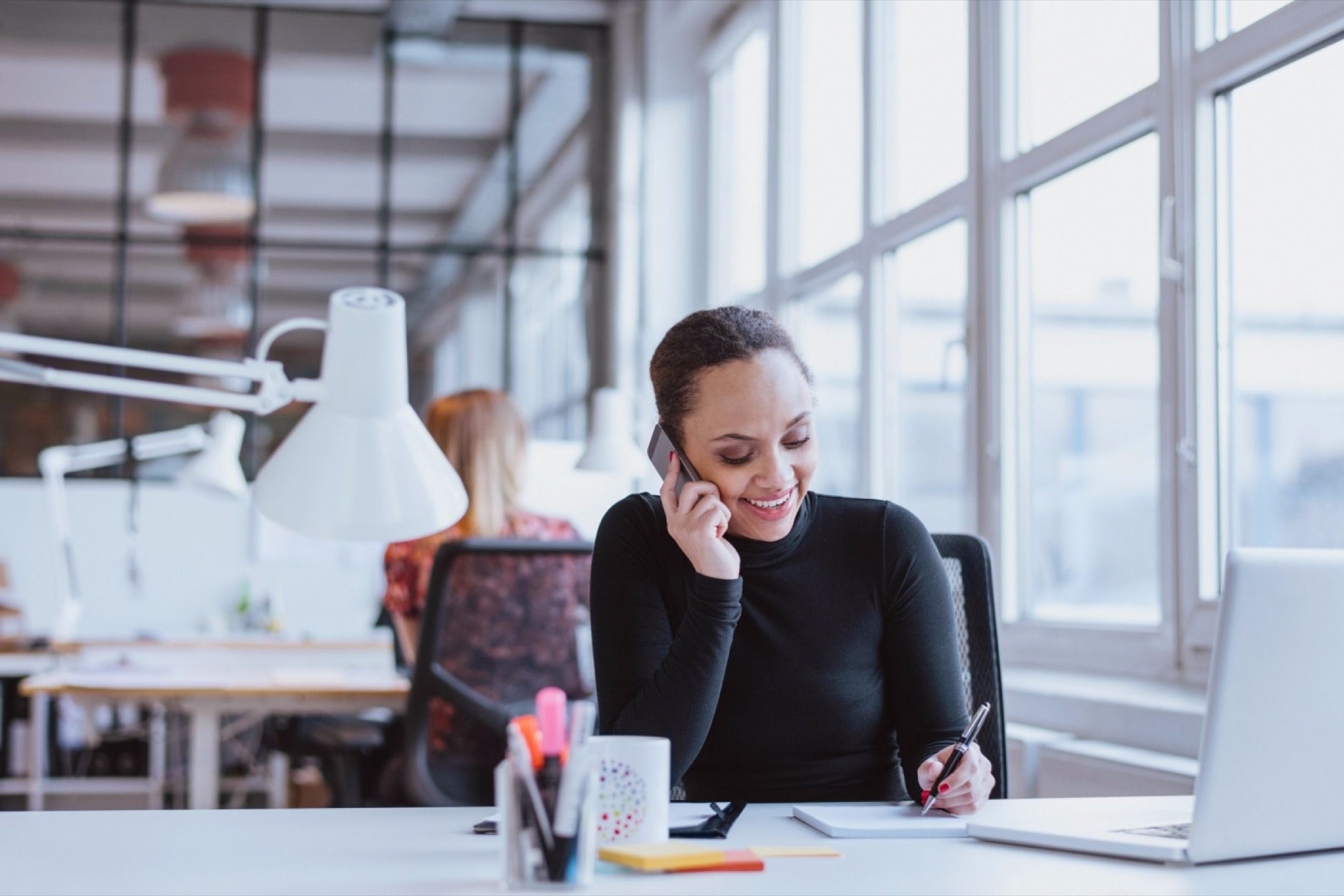 Managers value indispensable employees. We all know this, but being a truly indispensable employee may feel impossible. You have schedules to balance and probably want to reinforce boundaries to achieve more work-life balance. Being an indispensable employee isn't impossible, but it may require adjusting or enhancing some of your personality traits or what you bring to the table in your work.
If you want to be indespensable but don't want to be exhausted, consider the following tips and think about what you do well already as well as what you might be able to improve.
1. Apply for the position you want.
Finding the right work environment is crucial for not only work-life balance, but also job performance. It should be obvious that employees typically work the best when they are in positions they want to be in. At most workplaces you'll find at least one person who visibly displays disinterest, or places other life priorities above work. Work doesn't have to be your sole focus in life, but having a job you enjoy will most likely lead you to outperforming someone in the same position who hates it. It will probably also make your duties feel less stressful overall and can help you feel less overworked.
Related: How She Built a $50 Million Postcard Empire
2. Bring enthusiasm to work.
Some people naturally light up a room when they walk in, and these people are often considered highly valuable in many workplaces. Being enthusiastic and energetic about new tasks and challenges is also empowering, and may help coworkers embrace challenges with more energy as well. Supervisors consider the employees who empower others as valuable parts of a team. Additionally, few bosses look kindly on employees who consistently groan in the face of new responsibilities or challenges.
3. Don't make it all about getting credit.
Perhaps the most indispensable employees are those who don't care solely about getting credit for accomplishments. Typically, these employees want to do their best work and don't concern themselves obsessively with who gets the credit. To these employees, simply getting the job done is enough. Managers appreciate employees who consider work well done its own reward. Obviously though, it's important that you don't simply let others take credit for your own work. Not focusing on getting credit and letting someone else take credit unfairly are two very different things. The latter is even sometimes behind workplace tensions.
Related: Simple Tips for Writing Emails That Get Read
4. Empower others.
Speaking of workplace tension -- it's common across all industries and skill levels. People skills are important to just about every organization because they can help defuse tension. Some employees excel in this area while others don't express themselves as well.
In group settings such as brainstorming sessions, project updates, and other collaborative efforts, some employees may struggle with conveying their opinions or offering perspective about a problem. Truly indispensable employees will help these individuals get their points across and mediate discussions. Indispensable employees understand the value of collaboration and make every effort to contribute to the group's success – not just their own. In the long run, you'll feel less overwhelmed if you have an empowered group of people around you who feel confident expressing themselves positively and executing their duties.
5. Always be educating yourself.
Business in the modern world is data-driven and fast paced, and the best employees are the ones who take it upon themselves to stay abreast of the latest news and industry trends without any prodding. Bosses will typically be delighted when employees do research and learning of their own accord, as this conveys a personal commitment to the company's success.
Related: How to Write a Cover Letter That Gets You an Interview
6. Maintain self-awareness.
It's safe to say that few people like when others "step out of their lanes," or speak on issues of which they possess little knowledge. Indispensable employees are the ones who know when they have the answers, but also recognize when they do not. Self-awareness also applies to knowing how one fits into the grand scheme. Talented employees don't simply "know their place," but understand their role at the individual, team, departmental, and organizational levels. Take the pressure off by staying out of areas that aren't typically your concern and you'll be a happier, more peaceful worker.
7. Create goals and track progress.
Indispensable employees are the ones who take it upon themselves to track goals and progress in ongoing projects. Typically, companies have some sort of progress tracking system for these situations, but taking it on at the individual level is a sign of a truly valuable employee. Those who do this are usually doing so to ensure they are contributing as much as possible to the organization. Tracking progress also helps relieve workplace stress by showing supervisors that tasks are being tracked efficiently. Keeping a progress spreadsheet to bring to review meetings is also a strong method for displaying one's value to the company.
These are just a few of the ways you might make yourself indispensable to your boss without amping up stress or workload. One of the most important things to consider here is whether you can recognize your strengths and weaknesses. Are you trying to do work that falls outside your perview? Consider stopping it. Have you empowered others at your workplace so they take over some of the workload? Try doing more of that if it feels right. Will keeping a record of your progress make you more organized and decrease stress for everyone on a project? Start doing that, especially if you're already an organized person. The goal is, determine where you can enhance your strengths and eliminate your weaknesses to truly stand out in your workplace.