A Competition Roundup for Entrepreneurs
Looking to score some loot for your business? Check out these four contests for entrepreneurs and small-business owners.
Opinions expressed by Entrepreneur contributors are their own.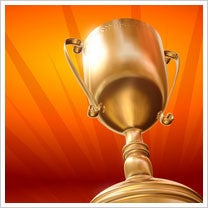 If you're an entrepreneur with a competitive spirit, consider vying for the plethora of recently announced contests and challenges that offer the winners hefty cash awards, startup-related services or advertising tools as top prizes.
First off is the UPS Store, which this week launched a Facebook contest promising its grand prizewinner an integrated marketing campaign valued at up to $50,000. Called "The Promotion Promotion," the contest runs through Aug. 31, and is designed to arm small-business owners with tools to promote their business.
In addition to the grand prize, up to $3,000 in prizes will be awarded each week between now and the end of August. For the grand prize, a panel of experts will evaluate submissions, with favorable points going to an entrant's passion for business. The UPS Store network's advertising agency will work with the grand prizewinner to develop a marketing plan, produce advertising and run it in the appropriate media. Rules, eligibility requirements and other information just went online at The UPS Store corporate Facebook page.
Wait, there's more. Here are three other competitions scheduled for the coming months:
2011 Avaya Small Business Innovators Contest: With an entry deadline of Aug. 30, this contest urges businesses to fill out the Avaya IP Office ROI tool and send in the results, along with a 250-word essay outlining how you'd spend the potential ROI savings to better serve your customers, staff and suppliers over the next five years. The grand prize is a new IP Office solution valued up to $50,000 and a $5,000 American Express gift card. For contest details, visit the 2011 Avaya Small Business Innovators Contest website.
Staples Youth Social Entrepreneur Competition: This global contest is intended to reward innovative young people who use technology to advance social change, improving their community and the world. Open to participants between the ages of 12 and 24, the entry deadline is Sept. 9. The four finalists who best share their stories about how technology is helping them realize a vision for change receive an all-expenses paid trip to November's Techonomy conference in Tucson, Az., where they'll meet top tech leaders and be recognized for their work. For more information, visit the Staples Youth Social Entrepreneur Competition website.
Cleantech Open Global Ideas Competition: Any "global citizen" with a great cleantech idea can sign up for this contest, which has a Sept. 30 deadline. Entrants must describe their idea, explain why it's groundbreaking, and cite its business viability and impact on the environment. Categories include air, water and waste; smart power; energy efficiency; and transportation, among others. The winner gets $100,000 in startup services. Visit the Cleantech Open Global Ideas Competition website for details.
Are you participating in any other contests? Leave a comment and let us know what you're up to.