What's Behind the Rise in Deaf-Owned Businesses?
If you're a deaf entrepreneur, more and more services are springing up to help you succeed. What's holding you back?
Opinions expressed by Entrepreneur contributors are their own.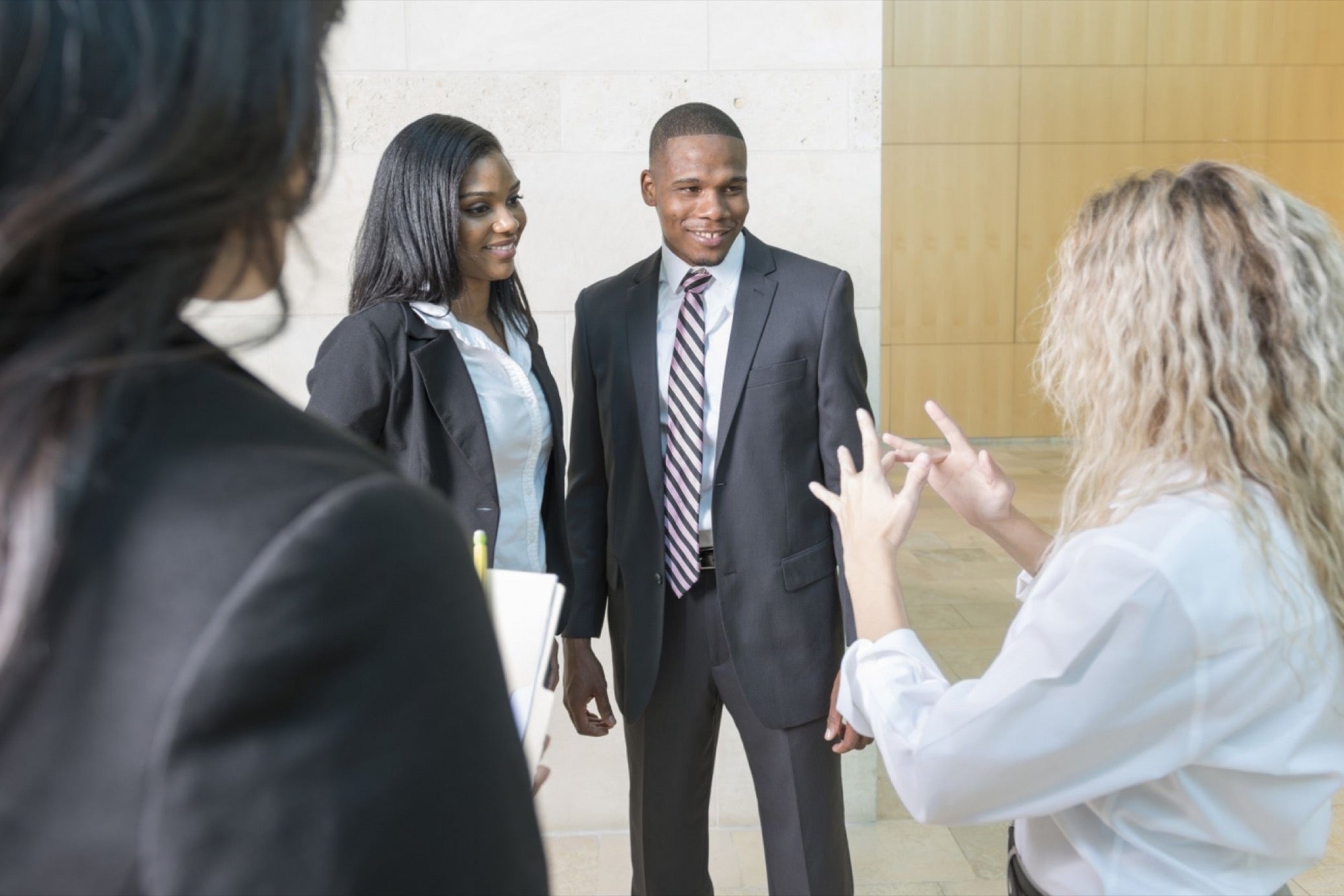 This past year, 2016, Austin, Texas, was ranked No. 2 by Entrepreneur among "the Best Cities for Entrepreneurs." And, sure, everyone knows Austin for its great music scene, its diverse culinary scene, its high tech.
Related: Updates Make Uber More Accessible to the Deaf - Start Up Your Day Roundup
But what most people don't realize is that a significant number of the business owners here -- some 30 of them that we know -- are deaf.
Deaf people own all kinds of businesses, in Austin, and everywhere else. Some are doctors; some, lawyers; some, accountants and computer consultants. Others run auto repair shops, yoga studios and bakeries.
Twitter's #DeafTalent hashtag further reveals a remarkable number of deaf people in entertainment, including celebrities such as Marlee Matlin, Nyle DiMarco (renowned for being the first deaf person to win ABC's Dancing With the Stars competition, after Matlin pioneered that effort) and dozens more in film, television and theatre.
Key enablers: legislation and technology
A look at history reveals that deaf people were actually banned from employment in 1906; and, until 1972, deaf children weren't guaranteed access to public schools. Then, in 1990, the Americans with Disabilities Act finally prohibited discrimination based on disability, and proved as well to be a turning point for U.S. society understanding, appreciating and including deaf people.
Today, 50 percent of deaf Americans work full-time.
W. Scot Atkins, Ed.D, an assistant professor at the National Technical Institute for the Deaf at the Rochester Institute of Technology, speculates that today there are some 1,000 deaf-owned businesses in the United States, up from just over 600 less than a decade ago.
"There's no way of knowing the exact numbers of deaf-owned business," Atkins told me, "because there's imprecise census data, incomplete records on the legal status of certain business and uncertain information about the degree of people's deafness."
But beyond the numbers -- and the important legislation of recent decades that has increased them -- a key reason for the dramatic growth of deaf-owned businesses is a series of dramatic technology advances.
These advances have lowered the cost and complexity of communicating for deaf people; and one of the most powerful has been simply the widespread proliferation of broadband internet service.
In terms of specific innovations, video relay service, or VRS, is probably the most world-changing one. It received Federal Communications Commission (FCC) approval and became part of our standard telecommunications infrastructure just over a decade ago.
Related: With an All-Deaf Wait Staff, New Restaurant Asks Guests to Order in Sign Language
A deaf person uses VRS to initiate a video phone call, and instantly, a communications assistant, who understands both sign language and English, appears. The assistant dials through to the number the deaf individual wishes to call. As soon as the recipient answers, the assistant facilitates the communication between the deaf person and the hearing person in real time.
Before the advent of broadband internet and smartphones, deaf people generally relied on fax machines or teletypewriter machines to communicate. But these tools were clumsy and slow, not to mention that the deaf individual had to type in English, which is often a second, or even third, language for them!
It's difficult to overstate how dramatic an improvement VRS has offered.
Best of all, VRS itself is rapidly evolving. One of the deaf owners of Mozzeria, an Italian restaurant in San Francisco, told Fast Company this year that as recently as 2011, the restaurant missed about half its calls because of a primitive VRS system. Today, Mozzeria catches 95 percent of all its phone calls, and the restaurant has equipped each of its dozen employees with a tablet computer to use to interact with customers.
VRS "ranks among the biggest-ever leaps in deaf communication with the hearing," asserts Wired magazine, and it's changed forever "how the deaf navigate a world made for the hearing."
Best practices and resources
Deaf entrepreneurs can take advantage of a wealth of resources designed expressly for their needs. The Deaf Entrepreneurs of America Foundation offers trains aspiring deaf business owners and educates other companies on how to provide adequate services for the deaf and hard-of-hearing.
There are also deaf-specific organizations for business networking, funding and research. Deaf Friendly, based in Seattle, is a sort of a Yelp for deaf-owned businesses. DeafRead curates the "best of deaf blogs and vlogs" and offers plenty of information about conferences, apps and other issues of interest to business owners.
The Small Business Administration provides tips on writing a business plan, getting financing and registering proper licenses and permits. ShoreTel, a company that provides technology for business owners, has posted a great index of resources for disabled business entrepreneurs.
Related: A Device That Interprets Sign Language Is Now Being Crowdfunded
For aspiring deaf entrepreneurs, there's never been a better time to start a business. What's stopping you?