What's the Next Kale? How Business Owners Can Capitalize on Food Trends
Stemming from the nation's current obsession with kale are some important lessons for business owners about how to latch onto trends.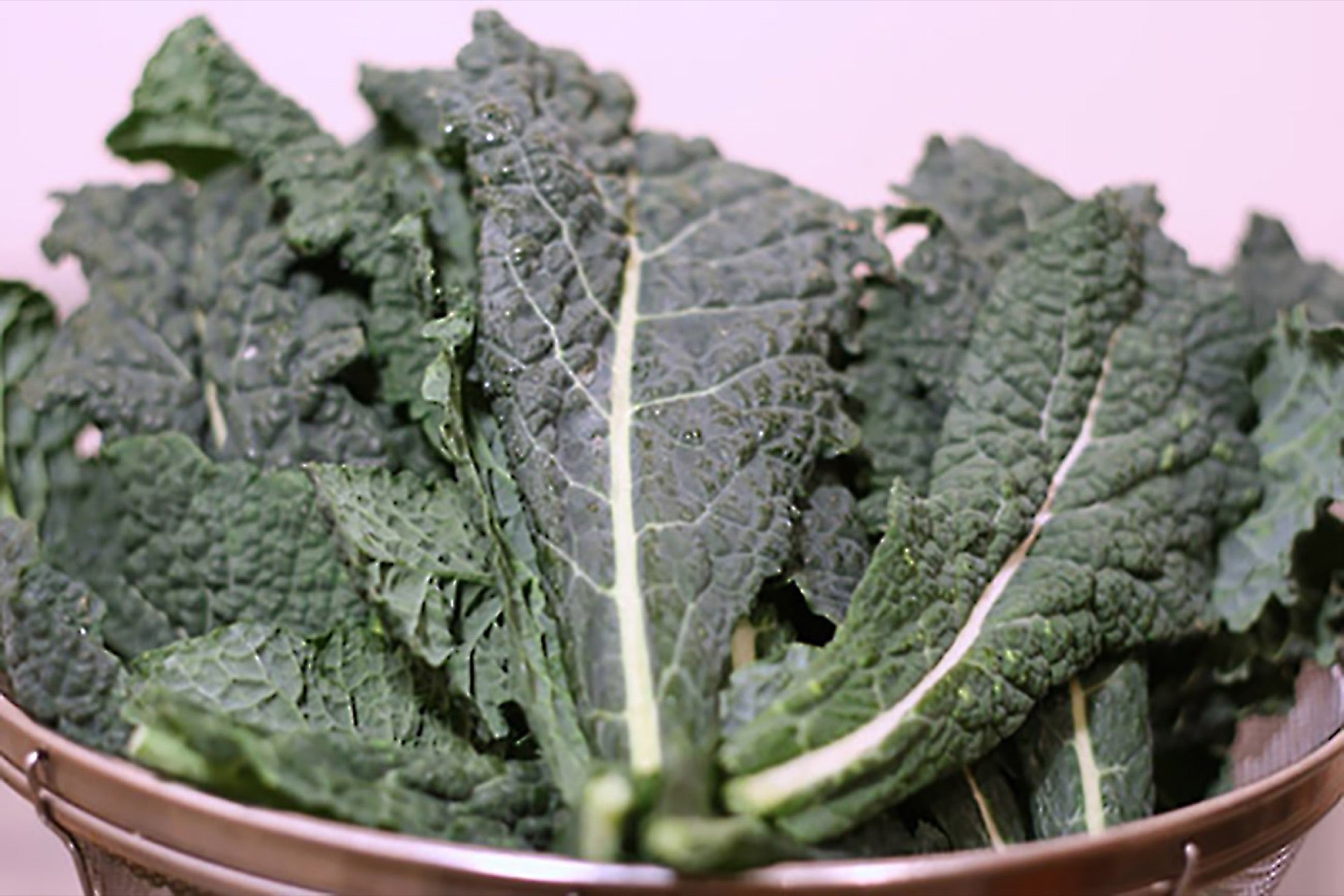 Opinions expressed by Entrepreneur contributors are their own.
In foodspeak, using the word "kalelicious" to celebrate 2013's ostensible year of kale seems right on the money. That's exactly what Dee Ann Bauer thought when she coined that descriptive as the flavor of her veggie-centric popsicle.
Bauer's green-hued icy treat – a frozen, blended fruit-and-vegetable smoothie pop produced by her 20-month-old company Green Wave Smoothies – boasts kale as a major ingredient, along with banana, mangos and oranges.
Bauer seems to have acted at the right time. "Just about everyone who stopped by our booth at this summer's Fancy Food Show in New York, where we debuted our popsicle, told me, "What a great idea,'" she says. She's currently in negotiations with top-tier natural food and grocery chains and standalone stores in the U.S. and Canada who want to carry her products.
Related: How to Capture a Trend-Setting Business Idea
Kale, like the acai berry and avocado before it, is the latest food to capture the nation's collective appetite. Touted for its nutritious value, the leafy green seems to be finding its way into all kinds of concoctions – and will likely do so until the next big food trend sweeps through.
For business owners, the kale craze is an important lesson on how to sense trends and capitalize on them.
Sniffing Out a Trend
Bauer started out by test-marketing her popsicle formula, via freshly blended green smoothies, at farmers' markets. She then sampled the frozen pops at a fitness club whose premises housed a certified kitchen where she made them. She never hired a consultant. She simply engaged in a bit of DIY market research by picking the brains of everyone who tasted her offerings and then tweaking her recipe.
"I knew kale was starting to become a big buzz word because of its nutrient density, and many people were already associating "green smoothies,' with health," she says. "And [I knew] that this could be a product consumers might want to enjoy, but not have access to unless they made it themselves."
Related: A Foodie Startup Nixes Web for Brick-and-Mortar Shop
Audrey L. Darrow, co-founder and president of Earth Source Organics, a manufacturer of certified organic raw chocolate products, based in San Diego, California, also relied on practical strategies to help focus her entrepreneurial goals.
A former high-end deli owner, Darrow was diagnosed with a life-threatening illness in 2003. During her recovery, she overhauled her diet and later took a job at a local health food store to take advantage of the employee discount. "I was on the floor, and so I watched where customers congregated and how they studied food labels," she says. "The raw-foods area was where everyone seemed to be, and I picked the brains of those customers during every break I had."
Darrow also did a lot of research on what mattered to consumers. The raw-food movement, sustainability, and company transparency were all topics high on the list. "Ultimately, I believe that researching what consumer health issues are can help entrepreneurs determine future food trends, such as the increased interest in organic, refined-sugar-free, and gluten-free products," she says.
Her initial product, launched in 2007, was a raw food bar. The following year, she released her Righteously Raw chocolate bar, which is now carried in Whole Foods and other natural foods and grocery stores in the U.S., Canada, Hong Kong, Japan, and later this year, in South America. "Raw chocolate may be a niche market, but it's an extremely fast-growing niche," says Darrow, who now produces 10 raw-chocolate products and projects $1.5 million in sales for 2013.
Discovering the 'Next Kale'
For those looking to pounce on the next trendy food item, the best advice may be to keep your eyes open and ear to the ground. "What many entrepreneurs don't realize is we experts often conduct the same research they do to identify the next big food trend," says Lynn Dornblaser, new products expert at Mintel, a market research company.
Dornblaser says watching for new ingredients that keep popping up on restaurant menus, new category items on grocery shelves and even talking to friends can provide a goldmine of information. "It's all about paying attention but, at some point, you have to take a leap of faith," she says.
Related: Not Sure What to Eat? This App Knows What You're Craving
On her watch list for the "next kale" are watercress – "it's a nutrient powerhouse," she says – and watermelon flavoring. She's also paying close attention to the speculoos, a crisp cookie popular in northern Europe with a cinnamon-and-brown-sugar flavor profile. "Trader Joe's already sells a popular Speculoos Cookie Butter," she says.
Specialty-foods marketing consultant Stephen Farrelly Hall believes the next big food tsunami could be kimchi (kimchee), the traditional, spicy and often cabbage-based side dish from Korea which is also used as an ingredient in other dishes."There has been an increased interest in Korean and Korean-styled food, and a noticeable proliferation of Korean restaurants, through which more consumers will be introduced to kimchi," he says, adding that Korean perilla, a plant whose mint-scented leaves and seeds are used in cooking, may also figure into upcoming food trends.
However, Hall, author of Sell Your Specialty Food, says it's not enough for entrepreneurs to simply land on the "next kale." The entrepreneurial effort is all about innovation, he says. "The year after you bring a product to market, retailers and consumers will be asking you, "So, what's new?'" he says. "So it's necessary to always put a new twist on the original."
Related: The 3 Ingredients You Need to Open an Awesome Restaurant