Have You Heard? Millennials Aren't the Only Ones Out There.
These 3 strategies will help you build a culture for everyone -- not just millennials.
Opinions expressed by Entrepreneur contributors are their own.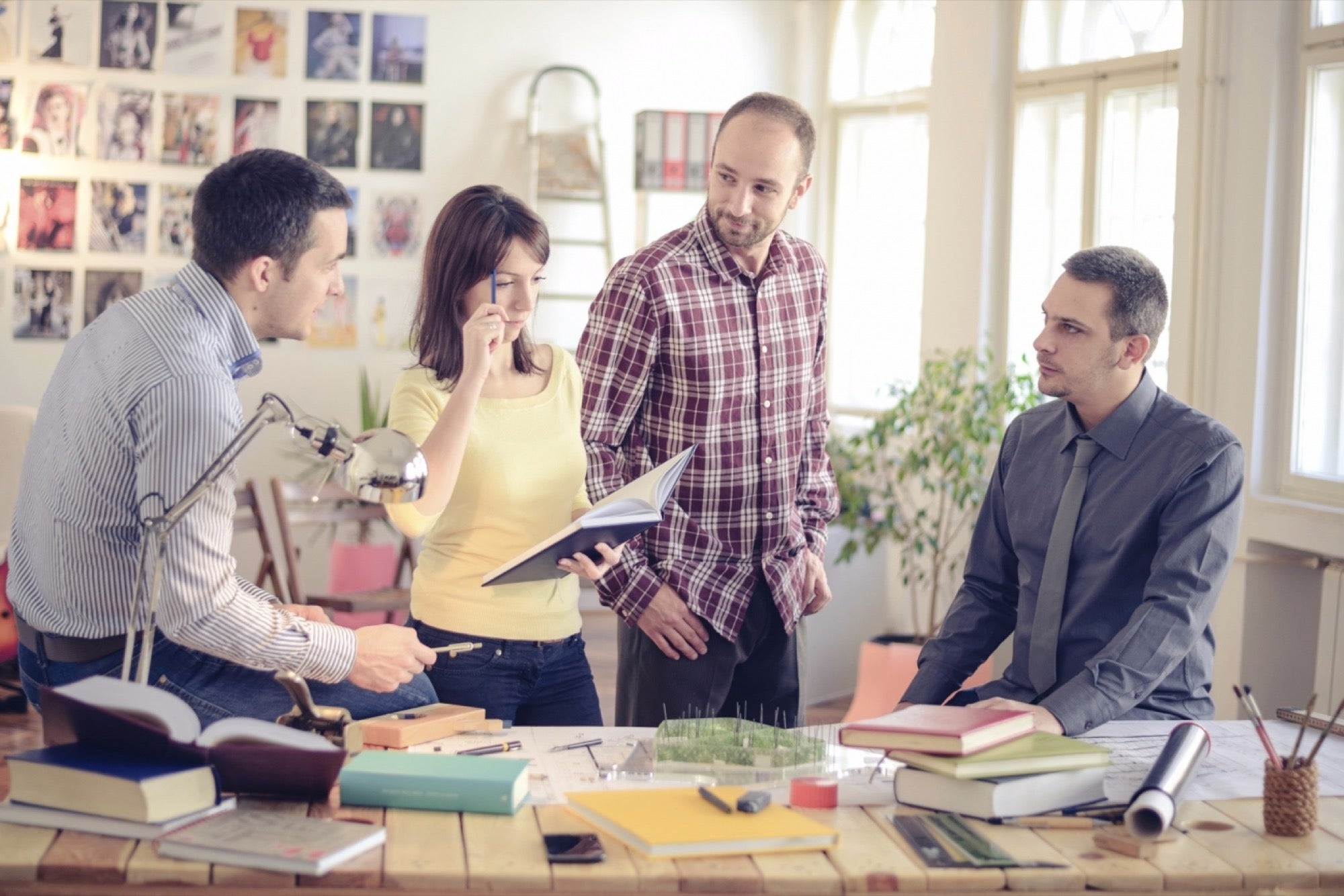 Millennials and "Nexters" (a.k.a. Generation Z, comprised of those born after 2000) are the fastest-growing demographics in the job market. Together, these two age cohorts will comprise almost 70 percent of employees globally by 2020, according to NAVEX Global.
This makes it understandable why entrepreneurs, business owners and other company leaders are creating environments that welcome this segment -- but that shouldn't occur at the expense of the other 30 percent: baby boomers and Gen Xers.
While the younger age groupings tend to value flexible work environments, opportunities to grow, transparency and a sense of purpose in what they do, the trendy image we so often see, of millennials working from home, doesn't tell the whole story.
Yes, 98 percent of millennials, 18 to 24, own smartphones, according to Nielsen, but they don't live online 24/7. In fact, the IBM Institute for Business Value found that the millennials it surveyed preferred to learn new work skills face-to-face and were less likely than baby boomers to prefer virtual meetings over real ones.
Related: Why CEOs Should Be Worried About the Generation Gap
Members of Generation X are typically independent, resourceful and self-sufficient. They value freedom and responsibility, dislike micromanagement and crave a reasonable work-life balance. Boomers, meanwhile, prefer to work longer hours in exchange for higher positions and better perks. They believe strongly in hierarchy and are suspicious of flexibility, but as they age, that perk may offer a broader appeal.
While each of these population groups has its own preferences when it comes to work, their members are all human. To create a sustainable culture that facilitates productivity and reduces turnover, look beyond what just milllennials want -- and start thinking about everyone.
Why an inclusive culture matters
According to Gallup's 2017 State of the American Workplace report, highly engaged employees help improve relationships with customers. This, in turn, helps their organizations achieve substantial organic growth, to the tune of an average 20 percent more sales and a 21 percent increase in profits.
Unhappy employees, no matter what their age group, are more likely to leave, costing you money in training expenses and lost productivity. Conversely, a strong culture with cross-generational appeal is bound to improve retention rates. Our company, Acceleration Partners, strives to build a culture inclusive of every generation's interests.
Related: Employees From All Generations Want This One Thing From Employers
The remote work options we offer appeal both to older employees raising families as well as younger ones who enjoy extracurricular activities. Moms and dads don't have to miss school plays because of work, and those who run for exercise can train for a marathon without missing deadlines. Our culture allows individuals to set a pace that works for them.
Building a culture for everyone
Our mission is to be performance-based, to change the work-life paradigm and empower our employees to do more both in the office and at home. We believe that engaged, happy employees are the foundation of a successful and sustainable growth business, and we stay true to our core values by prioritizing productivity over time cards.
Your company can do the same. The key is to demonstrate respect for employee preferences, rather than force multiple age groups to adhere to a model that works for only one. Follow these strategies to create an environment that appeals to members of every group.
1. Create a flexible work culture, even for the inflexible. Everyone, from millennials to boomers, loves having the flexibility to successfully juggle life's events when they overlap with work. So, take advantage of technology to empower people to work away from their desks. That way, boomers can extend their careers past retirement age, Gen Xers can spend more time with their growing families and millennials can do more of the social activities they love.
According to Global Workplace Analytics, between 80 and 90 percent of the U.S. workforce would like to work remotely on at least a part-time basis. Treat employees like adults and make positive assumptions about what they do away from the office. Not only will this boost overall productivity, but it will also reduce stress and lower turnover rates.
Companies everywhere are seeing the benefits of flexible schedules. We do, and so does Elite SEM, a digital marketing leader that offers its employees everything from unlimited vacation to limited oversight -- as long as their work gets done.
2. Infuse work with purpose. Millennials famously want to work for a company with a purpose. Unsurprisingly, other generations like to work for more than a paycheck, too.
As the aforementioned IBM study found, different generations don't view work as differently as you might think. People want to work for organizations where everyone has a stake in success and understands the process. One recent study, by George LaRocque of #HRWINS, found that most employees prefer meaningful work over competitive pay. They want to see how their work contributes to the overall mission by connecting their efforts to measurable results.
Strong cultures integrate the purpose-driven mission the majority of employees crave. Create one by facilitating new relationships through team-building time, providing autonomy over tasks, offering opportunities for career development and socializing outside of work. Building purpose involves helping employees align their individual goals with company goals, so be sure managers connect regularly with all team members one-on-one so that they can better understand what drives them on a personal level.
At our company, we have a clear mission and vision, which is communicated on a regular basis with all employees. We set quarterly goals called "rocks," which align with the company's goals, and have quarterly check-ins to provide continuous feedback. We invest regularly in our employees' professional and personal development. Consequently, our employees are excited to work with motivated, talented team members who stretch their limits.
3. Promote transparency through engagement. Transparency in the workplace helps all employees understand their roles in connection to the overall mission. This goes a long way toward helping them align their efforts with the broader purpose they wish to be a part of. With more transparency, more employees can clearly see the value they add, which in turn encourages them to become more engaged and contribute more solutions to company problems.
HubSpot, which is famous for its strong culture, believes that transparency is essential for growing companies. HubSpot shares everything it possibly can to demonstrate trust in employees. It treats them like adults and expects them to use the information the right way.
To do the same at your company, use information-sharing tools to facilitate internal transparency. Provide employees with a social intranet or collaboration platform, then post easily digestible content for them to discuss. Don't pay lip service to transparency by dropping company financial reports on them with no explanation. Yes, provide the reports, but then walk employees through what the numbers actually mean. Employees truly appreciate being kept in the loop.
Related: 4 Ways Millennials and Baby Boomers Make the Dream Team
The upshot here: You can build a millennial-friendly workplace without sacrificing the needs of other generations. Flexible work options, purposeful work and transparency combine to offer something for everyone. Follow these strategies to create a work environment that welcomes all generations, reduces turnover rates and increases productivity.