How to Really Hear and Use Customer Feedback
Listening to criticism pays off big time. Here's how to identify -- and encourage -- the customer love that makes brands flourish.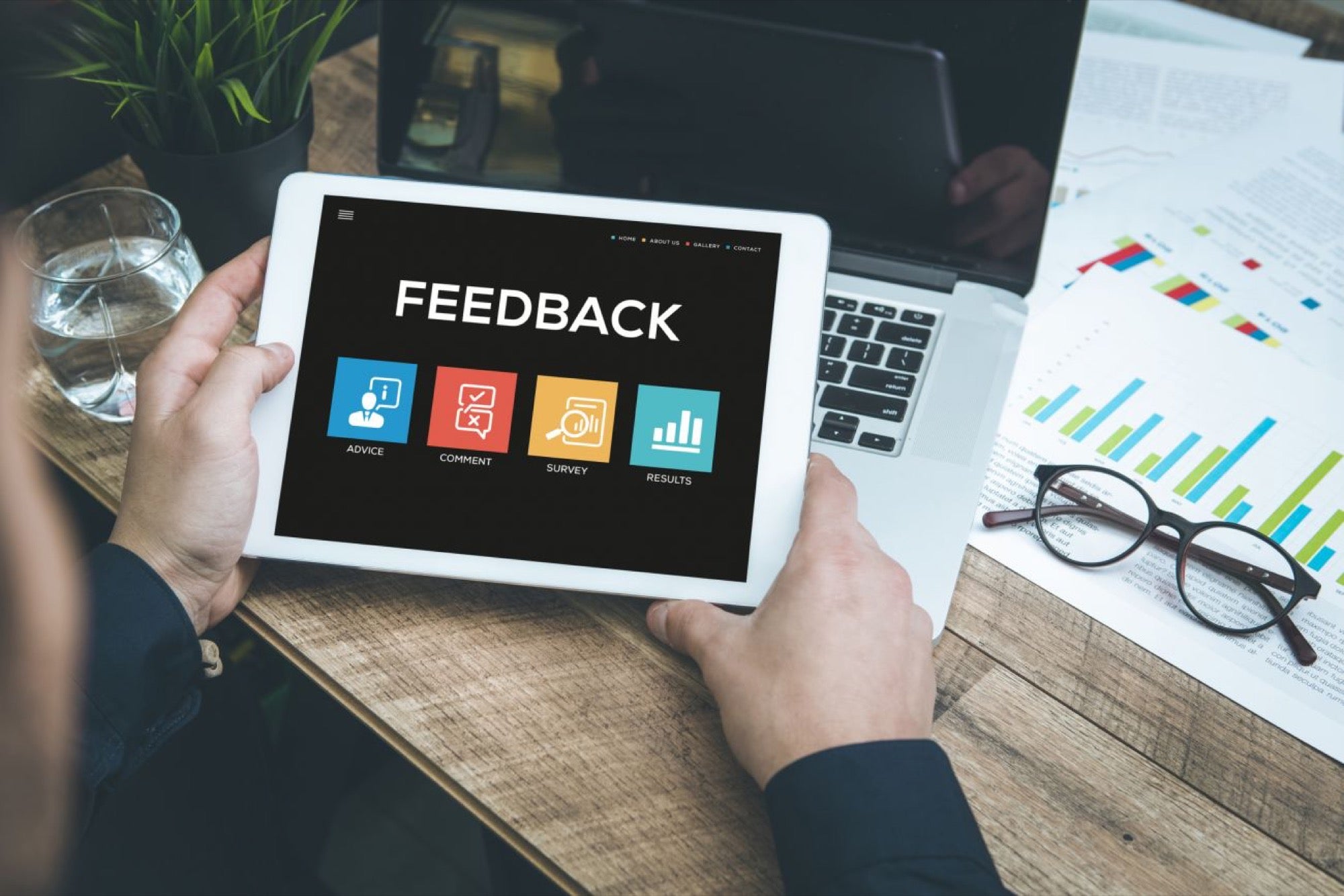 Opinions expressed by Entrepreneur contributors are their own.
Customer feedback is the best source we have for collecting the consumer insights we need to improve our businesses. Asking for feedback, analyzing it and implementing product/service fixes where necessary can make all the difference for building brand loyalty and achieving success.
In fact, the most successful businesses today take the thoughts and feelings of their customers seriously. It's been clear to me, offering my company's, Varidesk's, products through Amazon that that retail giant sets the standard. It gathers customer insights, data and feedback, then uses that information to drive innovation in operations.
Amazon's customers believe that someone on the other end is carefully considering their needs. Multiply that dynamic by thousands of vendors, and it's no surprise that Amazon's market value is more than $700 billion. Testament to Amazon's wild, global popularity is the announcement CEO Jeff Bezos made in mid-April that the company's subscription-based Prime program had grown to 100 million members.
So, it obviously pays to listen. Big time. Here are some key strategies for maximizing customer feedback:
1. Actively seek customer feedback in all forms.
When my company entered the market with our original product, we relied heavily on customer feedback. We asked for tangible, pointed criticisms once customers had test-driven the product. We listened to their thoughts and ideas, and took the best of those back to the drawing board for product revisions.
Using those valuable comments, we made 22 design tweaks, ultimately resulting in the product we have today.
Customers are usually more than happy to share their opinions. People want to be heard, but might not offer their perspectives if not asked. Don't hesitate to reach out for feedback. It's the most direct way to learn what customers are thinking and to build connections with them.
Related: 7 Traits of Exceptional Leaders in the Age of Customer Feedback
When we rolled out those first prototypes, we watched each person try out the desks, paying attention to their words, of course, but focusing even more on their body language -- their eyes, and even their energy levels -- to identify those who were most interested.
Our effort paid off: We made several successful changes to our products and introduced new ones, like single- and dual-monitor arms, after considering the feedback we received.
Don't wait to ask for feedback on a web form after a purchase. Ask for it at any time, particularly in person or on the phone. You'll essentially be promoting word-of-mouth marketing by making people comfortable with talking about your product.
And words can spur action. A study by Nielsen's Harris Poll Online and referral marketing firm Ambassador found that 82 percent of Americans who were looking to make a purchase and were polled, said they turn to recommendations from family and friends before completing the transaction. That's the power of peer insights.
2. Look for the love, not just the like.
Particularly in the beginning, prioritize putting together a small group of people who love your product or service over a large group of customers who just like it. As you attempt to scale a business, start with a core group who completely believe in what you're offering, or the appreciation of your business may fall off rapidly. If five people love your product, you can get 5,000 to strongly like it -- but if the original five just like it, those other 5,000 people will barely care.
Attempting to identify that love is critical. Zappos, another company I'm a huge fan of, understands the value of customer feedback, not only for collecting insight, but also for enhancing its brand. Credit CEO Tony Hsieh. After receiving a particularly helpful bit of feedback from a customer, Hsieh said he re-evaluated his goals. "I wasn't even into shoes," he said, "but I was passionate about customer service."
Related: Your Business Rises and Falls on Customer Experience
He was right to make customer service his focus -- it's paramount. According to a Salesforce survey, about 70 percent of consumers polled were more likely to be loyal to companies that understood their individual needs and offer tailored customer service. It's clear that if you start by nurturing a small group of fans who love your product, they'll be more likely to stick around in the long run.
3. Integrate customer feedback with other consumer data.
Direct consumer feedback offers the advantage of being relevant to your business and your specific customers' needs. But it's isolated information, detached from larger market context.
Fortunately, it's not difficult to obtain customer feedback -- even if it's just word-of-mouth buzz or casual comments about your product or service -- and place it in the context of consumer insights generated through today's big-data methodologies.
Those data-driven approaches have been shown to make a huge difference. For example, a McKinsey & Co. study of more than 700 businesses found that investing in big-data solutions resulted in an operating profit boost for them averaging about 6 percent. Analyzing your customer feedback through a big-data lens could lead to similar benefits.
Related: You Can Collect Customer Data and Deliver a Better Experience Without Violating Privacy
Compare your core customer feedback to insights from larger samples taken from other sources. Ask yourself whether your core supporters probably represent a bigger market opportunity and, if they don't, how you might pivot to keep your current supporters while expanding to reach a larger group.
4. Reach out to your customers today
Sharing passion and information about your products shouldn't be a one-way street. Asking customers for their feedback is a great way to connect with your clients and fan base, and it's a huge opportunity for small businesses to learn and grow.
You have the tools to garner the kind of customer loyalty attached to today's biggest consumer giants. All you have to do is actively solicit opinions, listen carefully and seek out those who love your product. Once you analyze that feedback with the appropriate tools, you'll know where the opportunities for innovation lie.