Let Go and Lead: The Patterns That Sabotage Effective Leadership
A habituated mindset, probably created in the past, can lock a founder into wrongheaded decisions that can cripple a startup. Recognizing the pattern is the first step in breaking free.
Opinions expressed by Entrepreneur contributors are their own.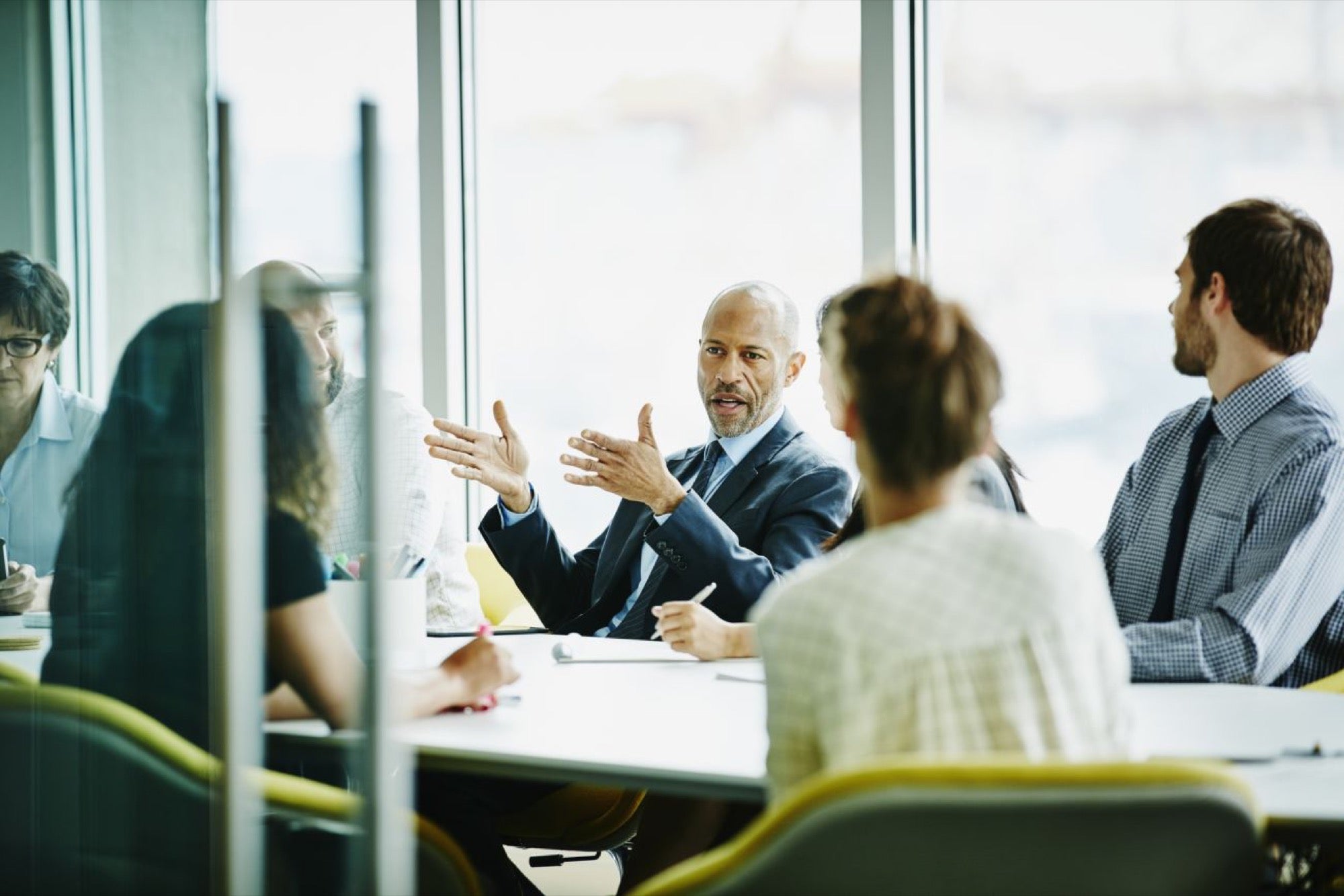 Over the past several years as a coach of high-level, male entrepreneurs, I've watched men subconsciously setting themselves up for failure. Unaware of the behavioral patterns sabotaging their growth, they head down paths of misguided thinking and flawed execution.
Those in leadership positions are especially susceptible to these patterns. Once they head down a path, they can sometimes feel isolated, making feedback from others hard to obtain. While not everyone is called to lead, those who do lead need to become aware of their subconscious patterns so they can avoid the pitfalls that could lead to huge personal and financial losses.
Through my work, I have discovered nearly 80 percent of these patterns are related to mindset. When the leader of an organization isn't operating at his peak, the company culture will feel the impact. This will eventually trickle down to the company's clients, affecting their trust in the organization and its capacity to deliver.
A leader's mindset goes beyond telling people what to do. It's exuding confidence so the team knows they will win regardless of the circumstances. Sometimes those wins come as learning experiences. Here are four of the most common harmful patterns I've seen among the leaders I've worked with.
Pattern 1: Hiding doubt and fear.
Everyone experiences doubt and fear, but leaders process it differently. While a leader may be confident and fearless most of the time, it can sneak up on him when he is trying to hide his weaknesses. Even if he has led the team to victory in the past, he may begin to doubt his capacity to do it again. Once doubt sets in, he will put up a front hoping no one notices, but in the end, they always do.
Related: These Artists, Authors and Leaders Battled Self-Doubt Before They Made History
Leaders don't hide. I teach my clients to break the pattern through authenticity. Share your doubts and fears with your high-level team members. Frame the conversation so as to avoid building fear among your peers. Ask them questions to get useful feedback you can use to implement new strategies for growth. You can turn doubt and fear around, but only if you expose it and gain support for your vision.
Pattern 2: Harboring guilt and shame.
A big lie we tell ourselves is that to lead we must be perfect. Perfection is the lowest standard because it creates an impossible game to win. Sometimes the guilt of being less than perfect can creep in from past failures and affect current success.
One of my clients didn't realize he was carrying the guilt and shame of a past failure into his new and thriving business. Once he realized his past didn't define his future, he began to grow, using the knowledge he gained from the past to propel himself forward. As a result, his team saw an immediate shift in his leadership style. His newfound style energized them, causing them to generate increased revenues for the company.
Related: 5 Different Leadership Styles Every Good Boss Needs to Have
There are no perfect leaders. Letting go of guilt and shame for your failures is the key to breaking this pattern. Define the future you envision and focus on progress and the impact you are making. Are you a better person in spite of your mistakes?
Pattern 3: Playing the comparison game.
This is probably the main pattern that sabotages great leaders. Comparing yourself to others only serves to squash your creativity and momentum. This pattern has stopped me in my tracks many times.
As a coach and leader, I want to provide useful content, books and videos for my followers and clients. I used to believe looking at what others in my industry were doing would give me great ideas, but I learned I needed to forge my own way. I broke the pattern by focusing on myself and the leader within, using that inspiration to create some of my best work.
Related: To Become a Leader Stop Schmoozing Others and Focus on Yourself
There will always be haters. Remember, focus on you and your company. Keep one eye on what makes you unique and the other eye on the market. Comparison will lead you to failure, but when you decide to lead you can't let criticism knock you down. Use the pain of criticism as fire for growth. Criticism is the price you pay to be a leader.
Pattern 4: Needing to be in control.
Some leaders believe they need to be in control of every aspect of their business. They believe being in control will help them avoid mistakes. Unfortunately, this may be true as long as you want your company to remain small. You can't carry the weight of the world and row the boat at the same time if you want to sail around the world successfully.
There will be no time for innovation and growth. The key to breaking this pattern is trust. Others may not do things the way you do, but empowering others to work your business is a sure way to create progress. Others on your team might even do things better than you and that is when you will truly reap the rewards of letting go.