The Real Reason Your Company Isn't Achieving Its Goals
Managers need to be more involved in setting and tracking progress toward those goals; and you, as their leader, need to show them how.
Opinions expressed by Entrepreneur contributors are their own.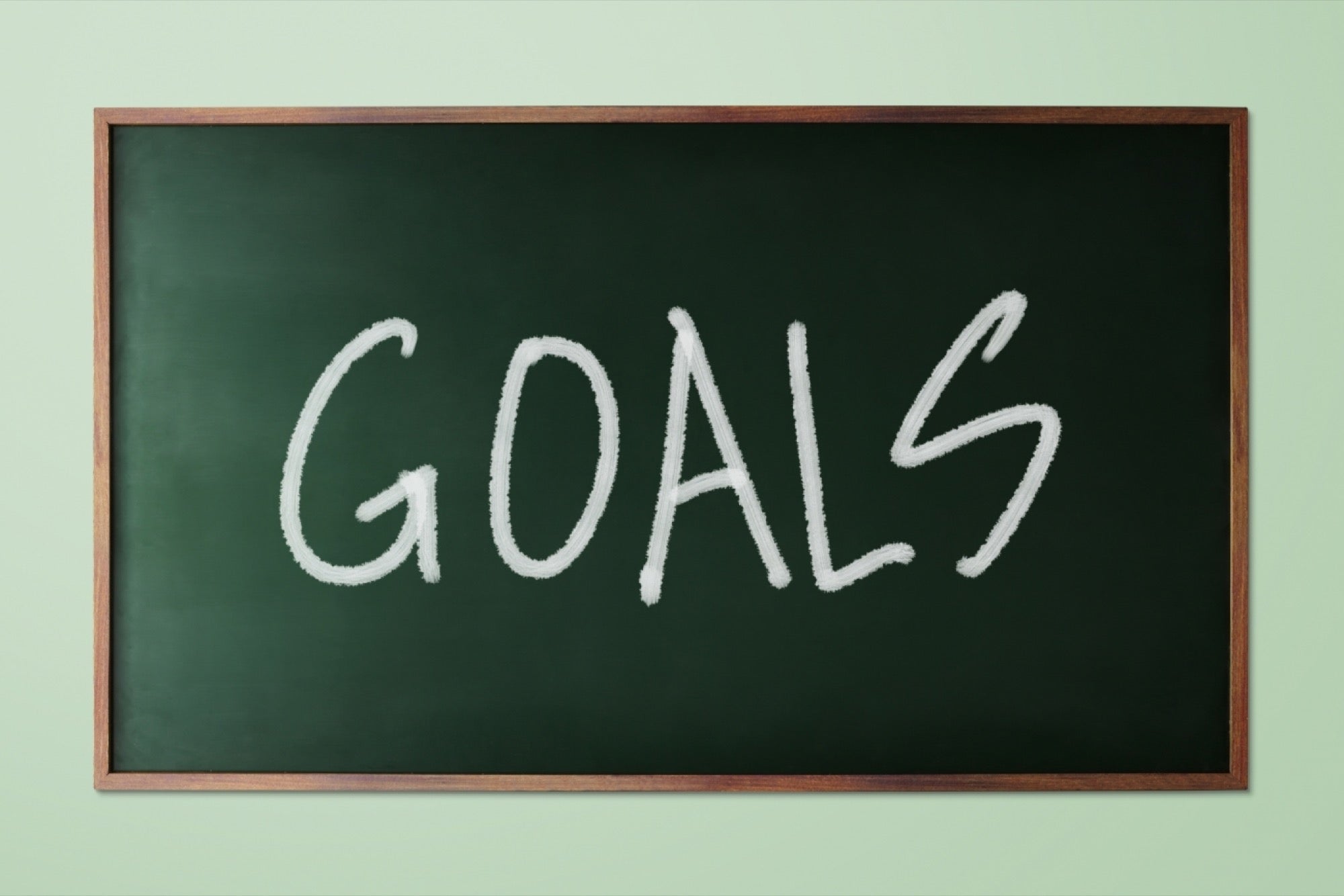 Giving employees autonomy is important. But even as those employees dig into their work and appreciate that autonomy, they may be failing to pay enough attention to another, crucial aspect of the job: goals.
Related: How to Set Goals That Will Turn an Average Team Into All-Stars
A December 2017 Accountemps survey of more than 1,000 U.S. workers, for instance, found that 11 percent of employees polled said they never discussed goal-related progress with their managers.
This lapse, in turn, derives from another problem with how many organizations approach goals: the lack of collaboration.
Placing responsibility on employees to check in with their managers ignores the need for a collaborative process. In other words, assigning an employee a goal and then waiting for the results is a mistake.
Managers need to be more involved in setting and tracking progress toward those goals; and you, as their leader, need to show them how.
Preach clarity of purpose.
Before setting goals, Celeste Giampetro, vice president of marketing at the New York City direct mailing company PebblePost, likes to meet with her team. She says she discusses where team members are in their careers and how they want to develop. This allows her to better align her company's organizational and individual goals.
Related: 15 Bulletproof Strategies for Achieving Your Goals
"The benefit of including your team in goal-setting is, they take more ownership and feel more empowered to chart their course," Giampetro told me in an email.
This has to start at the top. Meet with managers, and give them a list of questions to ask each member of their team. Have them focus on individuals' career goals. What skills do those employees want to learn? What specific career path do they desire to take?
Once managers have this information, discuss ways in which they can align these smaller goals with the organization's overall objectives. For example, if a sales representative wants to improve his or her customer-service skills, and the company is looking to retain more customers, provide training. That way, both goals are met.
Set clear expectations.
Never assume an employee knows the best way to reach a goal.
Recently, Leah Weiss, a leadership consultant and lecturer at the Stanford Graduate School of Business, had an employee who kept dropping the ball. After speaking with the employee, Weiss told me, she discovered that the employee didn't understand what was expected of her and was too afraid to ask.
"I spent time breaking things down on a call and carefully explaining each step that would lead to success," Weiss recalled via email.
Make sure your own managers understand what "success" looks like at your company. It's one thing to say "Increase sales," but it's another to show managers exactly how to reach that goal. When possible, provide concrete examples of how an individual can contribute. Then, managers can pass this information on to their team and monitor day-to-day progress.
Break goals down into smaller pieces.
Big goals can be overwhelming. That's why John Kobs, CEO and co-founder of the San Francisco-based apartment-search site Apartment List, advises setting one smaller goal a day. "[People] tend to get overwhelmed trying to do too many things; and, by virtue of that, you're actually not focused," he told me.
Distraction and multitasking only lead to employees approaching each goal with less than their best effort. But, when a big goal is broken down into achievable, daily tasks, there's greater success. It also provides managers a way to track progress.
Make goal-setting part of the daily routine. Instruct managers to collaborate with their teams to set daily goals one week at a time. Consider displaying those goals on a calendar in the office. Then each time a goal is completed, the manager in charge can cross it off the list. This will keep everyone motivated, by seeing and celebrating progress.
Stretch employees, but don't push them.
At their core, goals should be inspirational. They can be demotivating if they're either too simple or seemingly impossible.
Jeff Miller is the senior director of talent management at Los Angeles-based HCM software company Cornerstone OnDemand. He discussed with me the likelihood of success and failure when you're setting a goal with an employee.
"By focusing on the anticipation of failure, you can discuss very clearly the difference between challenges that are within one's control or outside of one's control," Miller said via email.
Practice this conversation with managers by role-playing. Pretending to be an employee, ask each manager to break down the challenges of meeting each goal. Then, describe (as the employee) the concerns you see as likely to arise.
Provide feedback about the manager's problem-solving techniques and encouragement (or lack thereof). That way, when that same manager sits down with the team's members, he or she will be prepared to motivate them effectively.
Be accepting of change.
Goals aren't static. In fact, Linda Adams, Denver-based author of The Loyalist Team, says that leaders should expect goals to change. She encourages managers to be in a constant conversation with employees about progress.
"If conversations and check-ins are happening frequently," Adams said in an email, "employees are more likely to provide updates on what isn't going well, so that timely adjustments can be made."
It's not enough to discuss progress toward goals during the occasional one-on-one with employees. To be successful and anticipate change, these conversations need to occur regularly. So, have managers meet with employees on a monthly basis to discuss individual work goals -- and nothing else.
Related: Even If Your Goals Seem Out of Reach, Stay Motivated With These 6 Strategies
To help set the tone for these monthly check-ins, meet with managers to discuss goal expectations, progress updates and overall feedback. When managers know what you, as leader, expect, they'll be better prepared to act as your surrogate, leading those all-important one-on-one employee goal discussions.