How My Parents Groomed Me to Be a Successful Entrepreneur
This Entrepreneur contributor didn't always enjoy the hands-on way his parents raised him. But, "Looking back, it was the best thing that ever happened to me!"
Opinions expressed by Entrepreneur contributors are their own.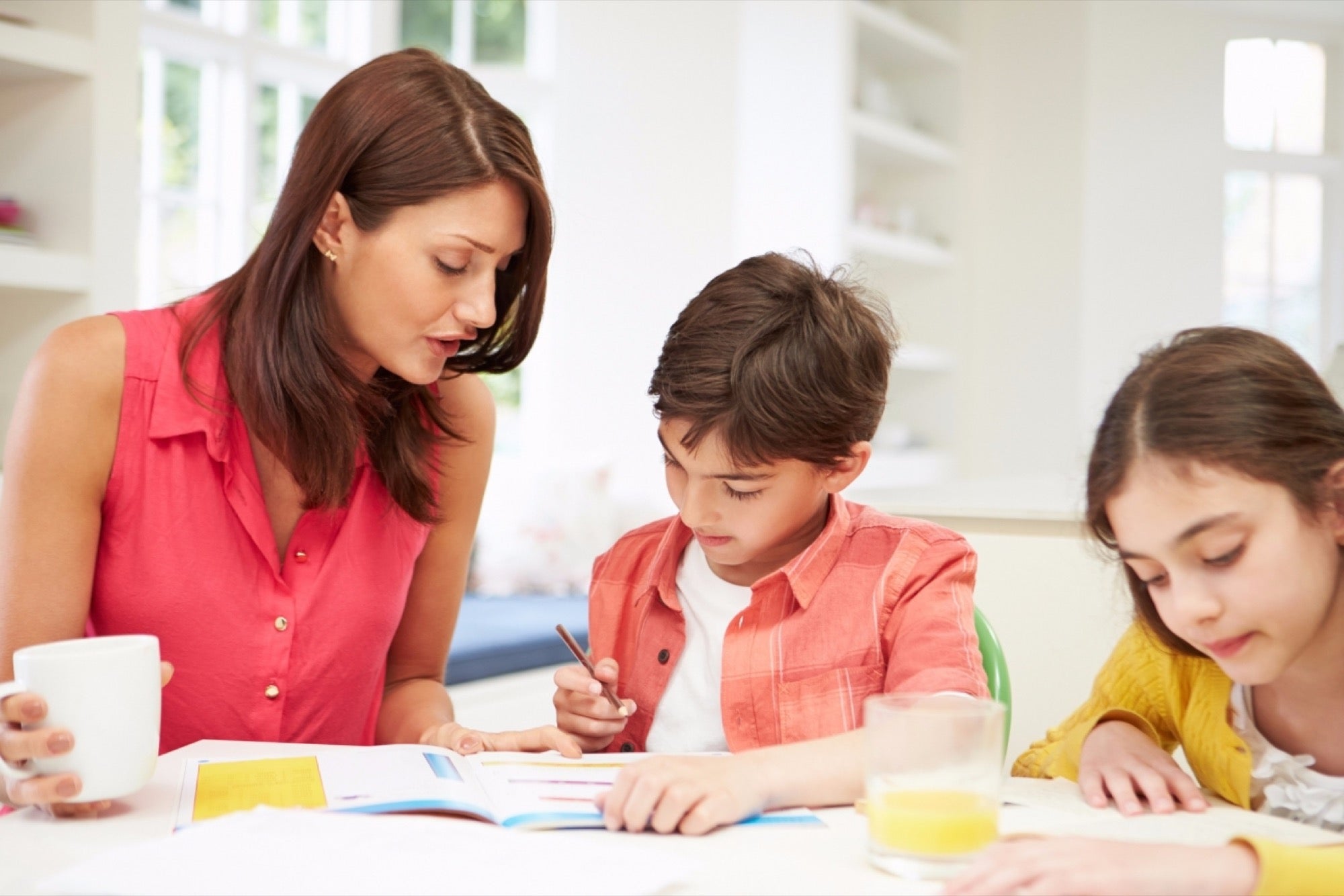 I was a lucky kid. I had loving parents, a stable home and a middle-class upbringing. That doesn't mean that things were easy. My parents, Kiran and Pratima Patel, were loving, but they were also demanding, in a good way.
Related: 11 Money Lessons Entrepreneurial Parents Can Teach Their Kids Over Summer Break
As a kid, I didn't always enjoy the way that they raised me. But looking back, it was the best thing that ever happened to me!
Image Credit: Neil Patel
I know this is going to sound awfully cliched, but I would be nowhere near as successful as I am today without them. Here's why.
They taught us all the time.
Most American kids go to school for nine months out of the year. Not the Patel kids! My parents thought it was a waste of time to take the summer off. That was a solid three months of lost learning (including holidays)!
During the summer, Mom would have us do all the reading and learning in preparation for the next year's grade. We got a whole year of learning in a single summer! And, over time, all those extra months of schooling added up. Over four years, I received the equivalent of one year more education than my peers.
Related: 4 Lies Your Parents Told You About Money and Life
My parents showed me how to improve.
I grew up thinking that an "A-" wasn't good enough. Why? In my parents' view, an "A-" means you missed something (the minus part). So, the logical conclusion is that Mom and Dad focused on what we got wrong rather than the 92 percent or so that we got right.
Of course, they didn't yell at me or get angry if I got an "A-." Instead, they taught me to view that imperfect grade as a learning experience.
I remember when I brought home a report card with a "C" in Spanish. My parents weren't happy. "But Dad," I complained, "At least I'm making money!" By that point, I was still in high school but making $20,000 a month doing marketing consulting.
My dad showed me that it wasn't about the money; it was about the value of learning. Because my parents showed me how to improve, my high school GPA was 28 percent higher than that of my high school peers. By knowing what to improve and how to improve it, I've been able to achieve greater success than have my peers in other areas of life, too.
They invested in learning.
As a business owner, I spend a lot of money on typical business expenses -- data, hosting, contractors, employees, etc. But I also spend a lot on personal and professional development. And I mean a lot!
I owe my parents for this. We didn't have a lot of money. We couldn't afford private schools, so that was out of the question. Name brand clothes? Rarely. Vacations and meals out? Nope. (I thought California Pizza Kitchen was an upscale restaurant.)
But there was one thing my parents were happy to spend money on: learning!
They taught me to play to my strengths.
I recently read this statistic:
Twenty-six percent of U.S. parents whose children in high school play sports hope their child will become a professional athlete one day. Of those families with household incomes of less than $50,000 annually, the percentage is 39 percent.
If a high school baseball player gets to play in college, there's still only a 0.6 percent chance of being drafted by the majors. So, the obvious lesson is that not many kids will grow up to become professional athletes.
I'm glad that my parents didn't have any dreams of my becoming a pro athlete someday. Why? Because athletics wasn't my strength. My parents showed me that owning up to my strengths and embracing them was the only way to success.
My parents taught me the power of repetition.
Instead, repetition was my mom's thing. "If you want to become good at something, do it again and again!" she'd tell me.
This lesson stuck with me. When I was launching my first business, I would try things over and over and over again. I knew that if I did things repeatedly, I'd eventually get better.
Blogging was one area in which repetition paid off. I've been blogging consistently now for over ten years. When I first started, I was awful. Today, I've improved. And, hopefully, I'm still improving. My blog has made millions of dollars. Not a bad ROI for Mom's lesson of repetition!
My parents taught me critical thinking.
If I had to choose only one skill to carry for the rest of my life, it would be this: critical thinking.
Our home was a problem-solving home. If we had a problem, we figured it out. Our parents made us do it! They wouldn't step in to save us from problems. We learned critical thinking by solving our own problems.
My sister, Amee Shah, is now a parent, and she's doing the same thing with her kids that our parents did with us. I'm talking about problem-solving. For example, her oldest loves playing with little cars in the living room. When he was 2, he would throw these little cars under the sofa where they'd get stuck. Then, he'd ask his mom or dad to get them for him.
Eventually, my sister realized this as a problem that her son needed to solve, himself. She would place a broom or other tool nearby, so he would get the idea to push his cars out from under the sofa. But, otherwise, she'd be hands-off.
Image Credit: Neil Patel
My nephew had other ideas, however. He grabbed the remote control, and threw it under the couch, too! Now, my sister had to fish out the remote and the cars! The kid was learning problem-solving skills all right. It just wasn't the way his parents had envisioned.
But regardless how he or she gets there, a "critical thinker" will always be successful. Why? Because a critical thinker can solve almost any problem. My parents gave me the gift of critical thinking, and it's been my greatest asset as an entrepreneur.
My parents taught me to work hard.
Mom and dad also modelled hard work. Mom was always looking for ways to save our family money, and to bring in extra income. She would carry a folder stuffed with coupons when we went grocery shopping, and she started a daycare business out of our home.
My sister and I helped out, too. We would get the house ready, for instance, by vacuuming. We were so little at the time that I would push the rolling motor part, while my sister operated the handle end (more problem-solving).
Mom and Dad continued to encourage us to work, even after we went to school. They wouldn't let up on us about getting good grades just because we were working! They knew that adult life is about balancing obligations, and we were learning to do that.
Conclusion
Everything that my parents taught me has helped me become a better entrepreneur. Without their lessons, I might be a broke 30-something, living on their couch and binge-watching Netflix.
Instead, I've been able to use the lessons they taught me to help them in return. They gave me the skills that have turned me into a successful entrepreneur.
If I eventually have kids myself, they might be annoyed with me, but I'm going to raise them just the way that I was raised.
Related: 15 Tips for Instilling Leadership Skills in Children
I know they'll be thankful . . . someday.