Millennial Entrepreneurs: 5 Tips to Ensure Student Debt Doesn't Hold You Back
There are a number of ways in which you can manage your student loans effectively and make your entrepreneurial dreams come true.
Opinions expressed by Entrepreneur contributors are their own.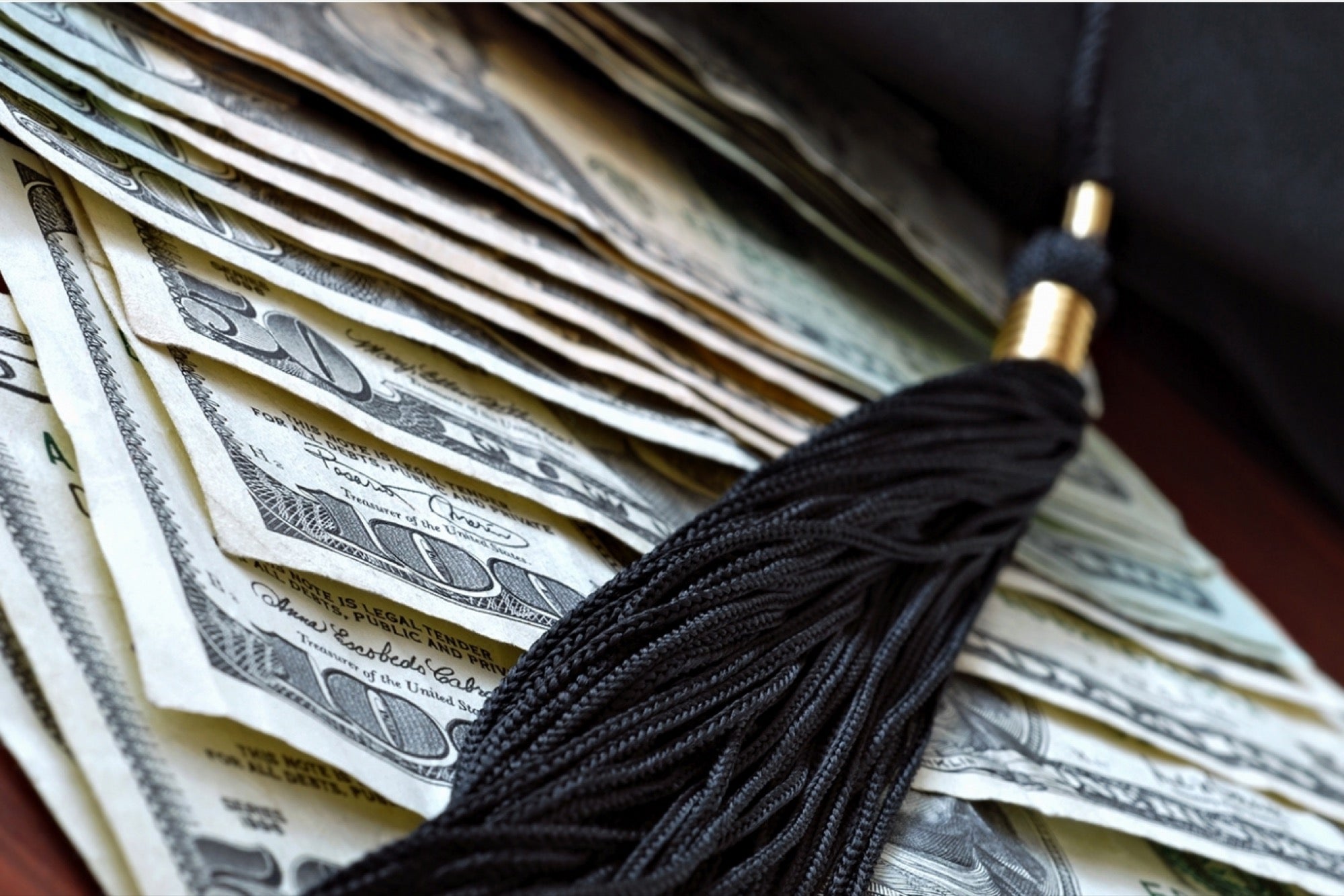 Many millennials are graduating college with dreams of opening their own businesses. But as they leave campus with their degrees in tow, they are also carrying with them significant amounts of student debt -- a burdon that could squash their entrepreneurial dreams.

The Kaufmann Foundation recently found that the number of millennial-owned businesses declined as the average student debt soared. In 1996, young people were the age group most likely to launch a business, but they're now the group that is least like to do so.
Related: How I Went From $40,000 in Debt to a Millionaire by Age 30
As the founder of
LendEDU
, a site to compare student loan rates, and a student loan expert, I'm often asked for tips on how millennials can repay your loans. Here is the advice I give millennial entrepreneurs to help them ensure that their debt doesn't hold them back from their startup dreams.
1. Get a handle on your debt
Keep track of all your loans and how much you owe on them each month. Build a simple spreadsheet noting the type of loan, the current repayment plan and monthly payment. Different types of loans will give your different repayment benefits and payment options. Sign up for auto-pay in order to never miss a payment and to save the 0.25 percent in interest point that most lenders will offer when you sign up for automatic payments.
2. Change your repayment plan
It makes sense for entrepreneurs to choose one of the income-based repayment options available on their federal loans, because these plans cap your payments to just 10 percent to 20 percent of your total discretionary income.
During the first few years of starting a business, entrepreneurs often make very little income. Ensuring that your student loan payments are affordable no matter how little you make, will mean that you will be significantly less stressed about money.
Related: Why You Should Care About Student Loan Debt
It also means that you can keep more money in your business rather than having to take it out as income to pay your loans. Since one of the top problems that entrepreneurs face is cash flow issues, this will ensure that your business will be able to run smoothly and that you'll never have to choose between paying for a big order or paying your student loans on time.
3. Refinance your debt
Refinancing your debt will just allow you to potentially get a much lower interest rate on your student loans. It could also allow you to change the term length of your loans and therefore reduce the amount that you have to pay each month. The downside is that you will end up paying more in interest over the life of your loan.
One challenge you might face is qualifying to refinance your student debt while you're an entrepreneur. In general, our research shows that 57 percent of refinancing applicants are approved.
You should know that when you refinance federal student debt
you will lose access
to benefits such as income-based repayment. If you believe that you are going to need these benefits you should not refinance federal loans. For reference, there is currently no federal student loan refinancing program.
4. Pay a bit more when you can
If you're taking advantage of an income-based repayment plan, your monthly payment could end up being less than the amount that you're being charged in interest every month. That means that every month your student loan debt will increase. In that case, you might want to pay a little extra to cover your student loan interest.
Related: 5 Reasons Paying Down Debt Is a Critical First Step for New Entrepreneurs
5. Have an emergency fund
It's important to have a robust
emergency fund
before starting your own company. Your emergency fund will ensure that you'll be able to cover your business or personal bills in the event that you have a financial emergency. Without an emergency fund, if you face a financial setback, you might have to choose between paying a supplier and paying your student loans. Missing a payment on your loans would affect your credit score and that could impact your business' ability to access credit in the future.

While it might seem difficult to juggle both your student loan repayment and starting a business, it's not impossible. Luckily, there are a number of ways in which you can manage your student loans effectively and make your entrepreneurial dreams come true.