More Than Money: How the Right Investor Can Add Lasting Value to Your Startup
Taking money from an investor before thoroughly vetting him or her is like getting married after your first date.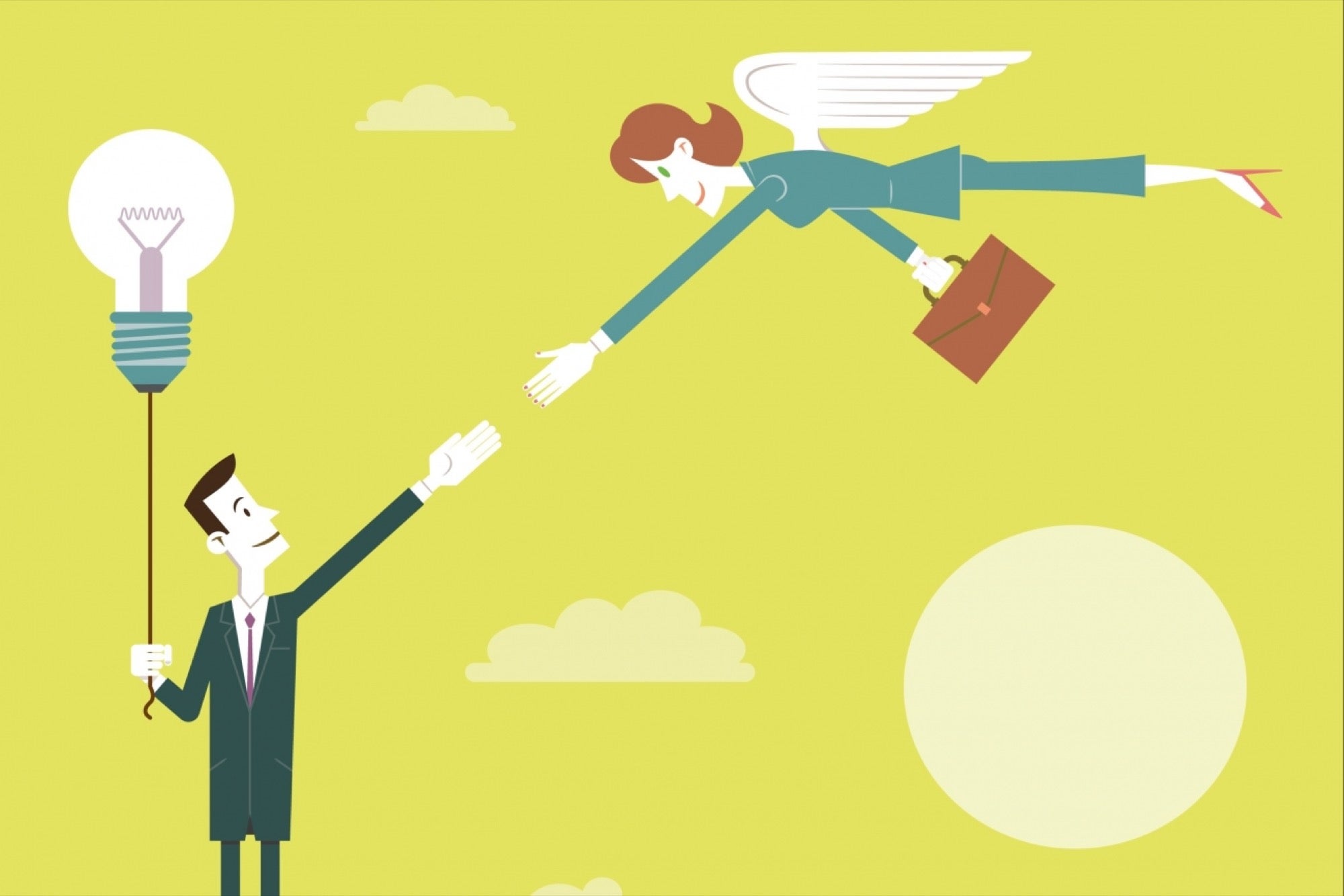 Opinions expressed by Entrepreneur contributors are their own.
In the third quarter of 2016, nearly $600 million was invested in 45 digital health startups alone. That's a lot of dough, but money isn't the only necessary ingredient when it comes to cooking up a successful startup.
Related: The How-To: Map Your Startup's Financial Journey
Entrepreneurs from Nigeria to Palo Alto dream of welcoming top angel investors and world-class venture capitalists to their cap tables. But an investor should represent more than an overflowing purse.
What entrepreneurs really need are investors who will be true partners -- who'll contribute a wealth of non-asset value and can fundamentally impact a company's trajectory.
The search for the right investor, then, should be about much more than dollar signs. Before bringing anyone on board, you need to understand how this person's skills and resources will align with your company's goals and vision. So, don't jump in blind. Recognize that a big check equals a big commitment and that taking money from an investor before thoroughly vetting him or her is like getting married after your first date.
The downsides of not vetting an investor
Startups with great potential can be stalled or sunk by unexpected surprises. If things fall apart, you'll end up with an expensive legal quarrel that pulls a mountain of skeletons out of the closet. What this means is that if you accept the first investor who comes along, you'll also likely miss out on engaging one of the secret weapons of any successful tech company: value-added investors.
These experts provide much more than cash. They offer valuable connections and the knowledge to help entrepreneurs navigate obstacles that often overwhelm inexperienced startups.
The high ROI of face time
The best method for sussing out any person's true nature is talking to his or her friends, family and associates. Investors are no different. Make the effort to meet with investors' partners, junior associates, analysts and other colleagues. Even a solo angel investor has partners and other connections -- so invite them to coffee. Speak with several members of the team to get real insight into what the company is like and whom you'll be dealing with.
Committing to multiple face-to-face meetings -- and the travel this often requires -- may seem like a large undertaking, but it will be time well spent: You'll have a good feel for what a partnership with the investor will bring. Remember, relationships that start as purely transactional will likely remain that way. Reciprocal and rewarding partnerships begin with open communication and trust.
Related: 10 Things You Must Do Before Connecting With Investors
I once asked a potential angel investor to share a time he'd invested in a company that had subsequently failed. He chuckled and responded, "Oh, my investments never fail, even when the companies do." He suggested that he'd do anything necessary, at the expense of anyone else, to get his money back.
That fleeting glimpse was enough to know I needed to respectfully distance myself rather than move into a partnership. Trust your gut instinct. Only lay a foundation of trust when it's reciprocated and deserved.
Five things a high-quality investor will say
Make sure that every investor you talk to has enough time to get the full story, even at the (short-term) expense of speed and capital. Be wary of investors who bet on the jockey without looking at traction, timing and the team makeup.
Throughout these exploratory conversations with investors, listen for five specific things. They'll indicate that you've found a worthy partner with the potential to add long-term value.
1. "I understand the product." In a recent survey, more than half of participating angel investors said a thorough understanding of a startup's technology was a top reason for pursuing a partnership. The best investors operate only within what Warren Buffett calls their "circle of competence" -- the areas they are deeply familiar with and thoroughly understand.
If you want a savvy investor, look for someone who can demonstrate real knowledge of your product or service. You should be asked lots of smart questions, and the investor should demonstrate that he or she has taken the time to gain deep insight into your business and industry.
2. "I believe in your team." Three-quarters of angel investors have said say a startup's management team is a top consideration for investing. Startups should cast just as critical an eye on potential investors.
Operational problems can create friction that stops everything from running, so it may be better to refuse investments from people who have concerns about your co-founders or employees. Don't take an investment until both you and the investor are confident there are no unresolved issues.
When my company was evaluating investors, those at HealthX Ventures explained that they saw themselves as complementing the Epharmix team. In my book, that's the winning combination of confidence and realism that can lead to a strong relationship.
3. "I have the following doubts…" Candor is a boon to young companies, especially when it's shared constructively. Research shows that honest feedback in business settings directly correlates with the recipient's engagement level; so adopt the approach that your product or business model can always be improved. Look for a partner who will voice concerns early and help you overcome weaknesses.
An angel investor I know -- who was one of my earliest supporters -- shared her concerns before she invested; fortunately, she continues to concisely and candidly share feedback every few months. No business is perfect, and your investor should show a thirst for understanding your team's ability to pivot and push through.
4. "You have to meet…" Investors don't need to hand over a laundry list of business connections, but it's nice to have coaches and connectors who can help you tap into the experience of their networks. Even the most seasoned startup veteran leans on a diverse network to grow his or her portfolio, so don't hesitate to find out what other connections an investor has. With the best investors, you won't even need to ask.
5. "Get back to work!" You want a partner, not a micromanager. Your investor should understand you have a job to do and trust you and your team to accomplish it. If a potential investor indicates he or she will want to check in every day to see how things are going, run -- don't walk -- away. You didn't become an entrepreneur to be micromanaged.
Related: 5 Secret Tests By VCs To Make Checks On Your Startup Team
An investor can make or break your startup, so don't let a generous offer blind you to the warning signs of a poor partnership. Don't vet prospective investors out of fear. Take things slowly, do your research and trust your gut. It's the only way to ensure that your new investor's dollars are complemented by industry experience, operator wisdom and the connections and guidance that will spell success.