Daycare Owners Arrested After Two Toddlers Found Dead While Under Care
Happy Happy Daycare is located in San Jose, California.
Key Takeaways
A mother and daughter were arrested after three children were found floating in the pool of Happy Happy Daycare.
The toddlers were left unattended when one of the workers (who was there alone) left the children to go make breakfast.
Two of the toddlers were pronounced dead at the scene and the third is in critical condition.
The owners of a California daycare center have been arrested following the tragic drowning of two toddlers.
Mother and daughter duo Shahin Gheblehshenas (64) and Nina Fathizadeh (41) were charged with felony child endangerment at Happy Happy Daycare in San Jose, California after three children were left unattended and wandered through a pool gate.
According to authorities, Fathizadeh was the sole employee looking after four children at the center. One child was placed in a crib while the other three were left in a patio play area adjacent to a pool that has a 5-foot fence.
Related: NFL Coach Saves a 3-Year-Old Boy From Drowning
Per authorities, Gheblehshenas was at another daycare center at the time (an unlicensed one that was set up at Fathizadeh's home) while Fathizadeh was at Happy Happy making breakfast.
Fathizadeh then went to the pool area to find one of the toddlers unconscious floating in the pool and began to attempt CPR. At the same time, her brother who had arrived home, rushed to the back to find another two toddlers unconscious and floating in the water.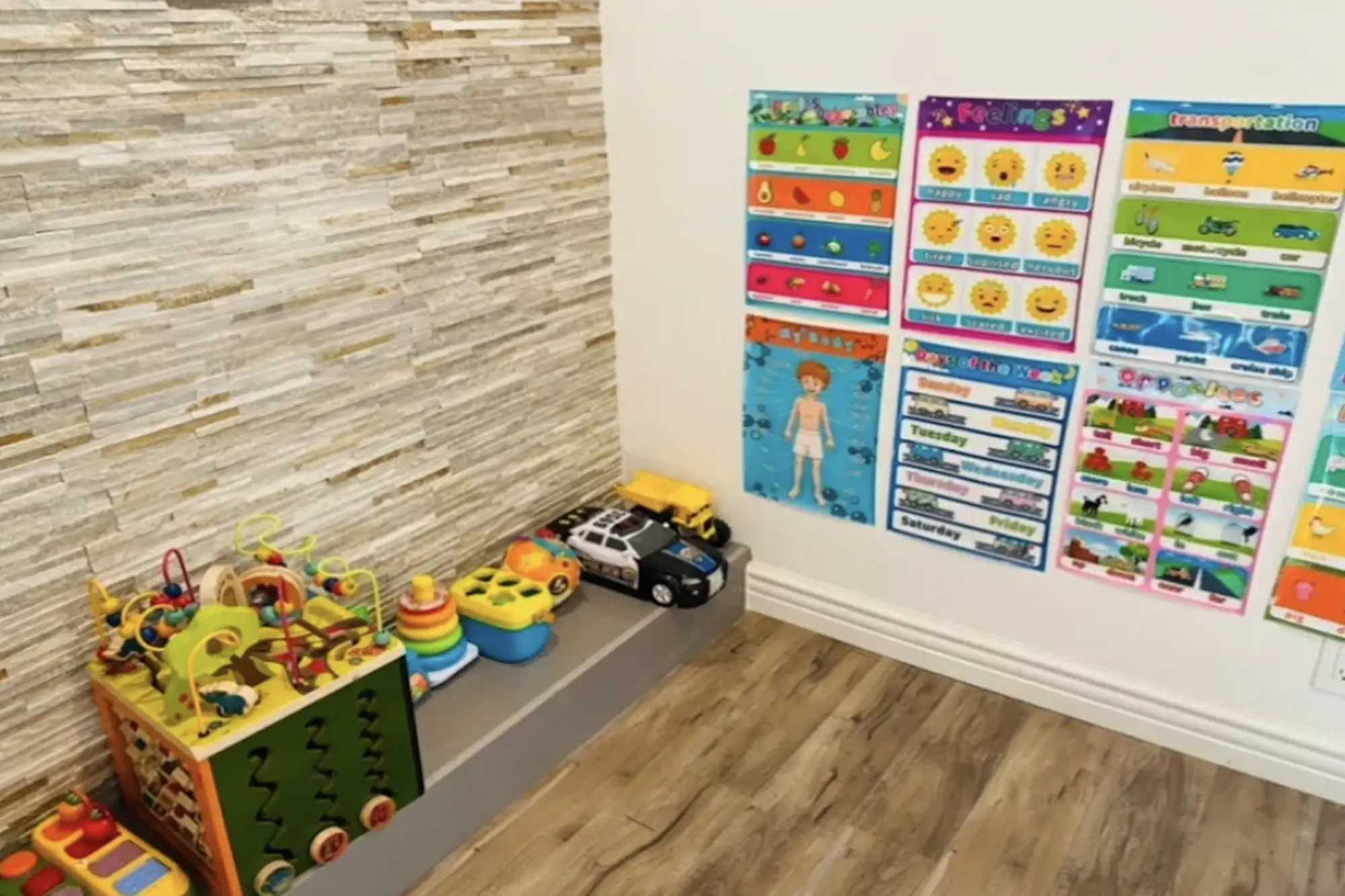 The facilities inside Happy Happy Daycare in San Jose, California. (Happy Happy Daycare)
A report from the San Jose Police Department states that the gate to the pool was propped open with a drying rack by Gheblehshenas's husband who was watering the plants in the backyard the night before. The report said Gheblehshenas knew that her husband often did this at night, but didn't check to see if the pool gate was shut.
"There is a responsibility to watch over little children in your care like a hawk," Santa Clara County District Attorney Jeff Rosen said in a release. "Now it is our responsibility to make sure that these defendants are held accountable for this avoidable and heartbreaking tragedy."
Related: Dog Rescues Drowning Puppy in 'Amazing' Video
Of the three children found in the pool, the 16- and 18-month-old girls were pronounced dead at the scene, while the two-year-old boy is in critical condition.
Happy Happy's website says it provides a "safe, clean, healthy and fun environment for children to play, learn and grow."
Gheblehshenas and Fathizadeh are set to be arraigned in court on December 6.