IBM CEO Explains Why Trump Strategy and Policy Forum Called It Quits
Read Ginni Rometty's letter to employees explaining why the group concluded it could 'no longer serve the purpose for which it was formed.'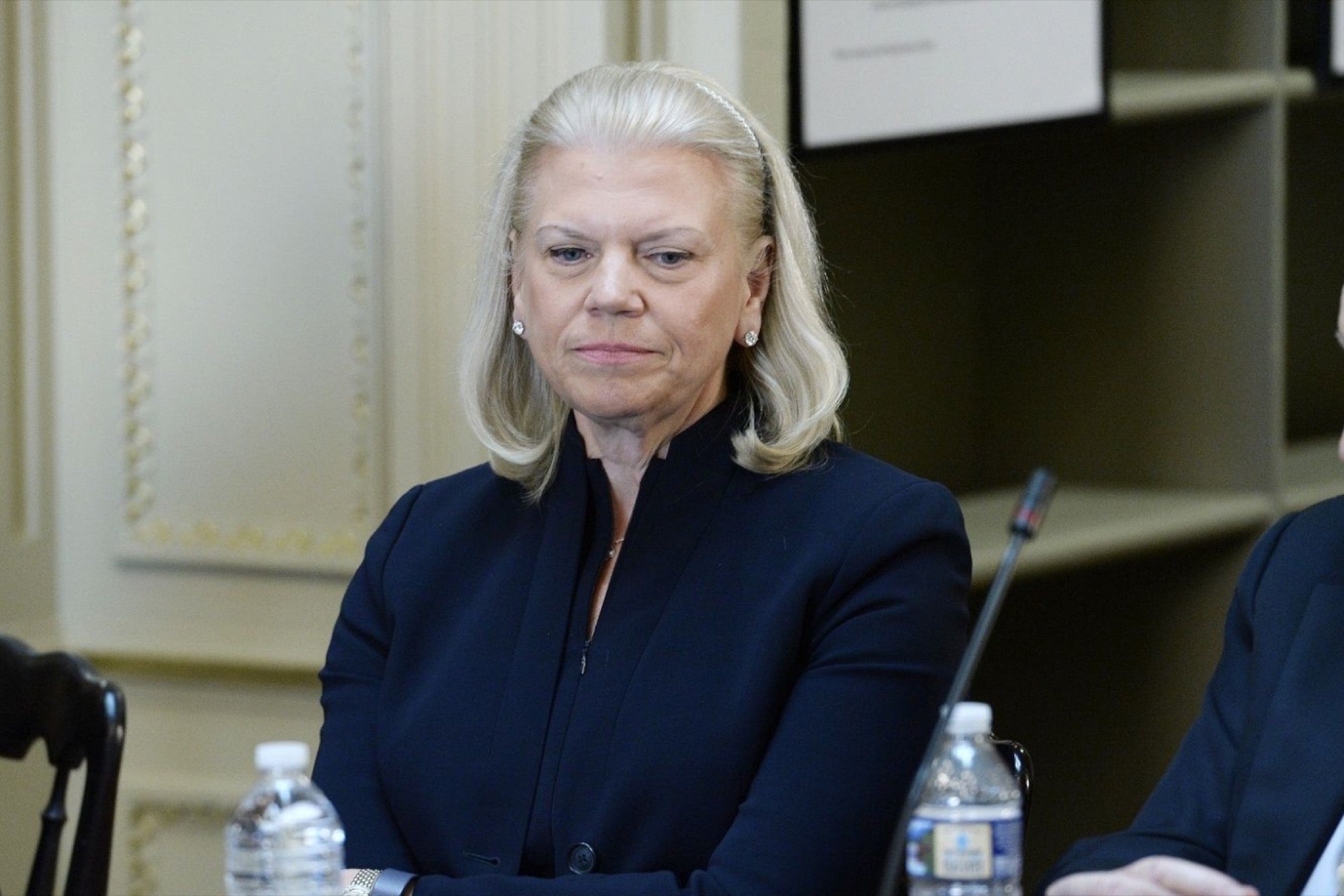 Yesterday, President Donald Trump tweeted that he would be "ending" his Manufacturing Jobs Initiative and his Strategy and Policy Forum -- two business advisory councils made up of prominent executives.
Rather than putting pressure on the businesspeople of the Manufacturing Council & Strategy & Policy Forum, I am ending both. Thank you all!

— Donald J. Trump (@realDonaldTrump) August 16, 2017
However, according to a letter IBM CEO Ginni Rometty sent to her employees yesterday, the Forum spoke earlier that morning and made the decision to disband. Trump received news of this discussion and tweeted his decision to end the Forum prior to the members' announcement. The New York Times confirmed this timeline with representatives from several companies who were a part of the Forum.
The Forum, which was led by Blackstone Chairman and CEO Stephen Schwarzman, included PepsiCo Chairman and CEO Indra Nooyi and General Motors CEO Mary Barra. Former members of the group who dropped out earlier this year out of disagreement with the president's actions include: former Uber CEO Travis Kalanick, SpaceX and Tesla Chairman and CEO Elon Musk and Walt Disney Company Chairman and CEO Bob Iger.
Related: Business Leaders Slam Trump's Decision to Withdraw From Paris Climate Agreement
Some members of the Manufacturing Jobs Initiative relinquished their roles on the council earlier this week. They did so in direct response to Trump's reaction to a violent demonstration by white supremacists in Charlottesville, Va., on Aug. 12. These members included Intel CEO Brian Krzanich, Under Armour CEO Kevin Plank and Merck CEO Kenneth C. Frazier.
The Strategy and Policy Forum ended its service yesterday following comments by Trump blaming "both sides" for the events in Charlottesville.
Apple CEO Tim Cook also sent an email to his employees yesterday, stating, "I disagree with the president and others who believe that there is a moral equivalence between white supremacists and Nazis, and those who oppose them by standing up for human rights. Equating the two runs counter to our ideals as Americans."
Related: 'Hate Is a Cancer,' Apple CEO Writes in Email to Employees
In Rometty's letter to IBM employees, she wrote, "In the past week, we have seen and heard of public events and statements that run counter to our values as a country and a company."
Read her full letter below:
Team:
By now, you've seen the news that we have disbanded the President's Strategy and Policy Forum. In the past week, we have seen and heard of public events and statements that run counter to our values as a country and a company. IBM has long said, and more importantly, demonstrated its commitment to a workplace and a society that is open, inclusive and provides opportunity to all. IBM's commitment to these values remains robust, active and unwavering.
The despicable conduct of hate groups in Charlottesville last weekend, and the violence and death that resulted from it, shows yet again that our nation needs to focus on unity, inclusion and tolerance. For more than a century and in more than 170 countries, IBM has been committed to these values.
Engagement is part of our history, too. We have worked with every U.S. president since Woodrow Wilson. We are determinedly non-partisan -- we maintain no political action committee. And we have always believed that dialogue is critical to progress; that is why I joined the President's Forum earlier this year.
But this group can no longer serve the purpose for which it was formed. Earlier today I spoke with other members of the Forum and we agreed to disband the group. IBM will continue to work with all parts of the government for policies that support job growth, vocational education and global trade, as well as fair and informed policies on immigration and taxation.
Ginni