Sun, Sand And Sea: The Future Of The Indian Cruise Market
With an aim of increasing cruise passenger traffic, various initiatives have been taken by the government.
Opinions expressed by Entrepreneur contributors are their own.
You're reading Entrepreneur India, an international franchise of Entrepreneur Media.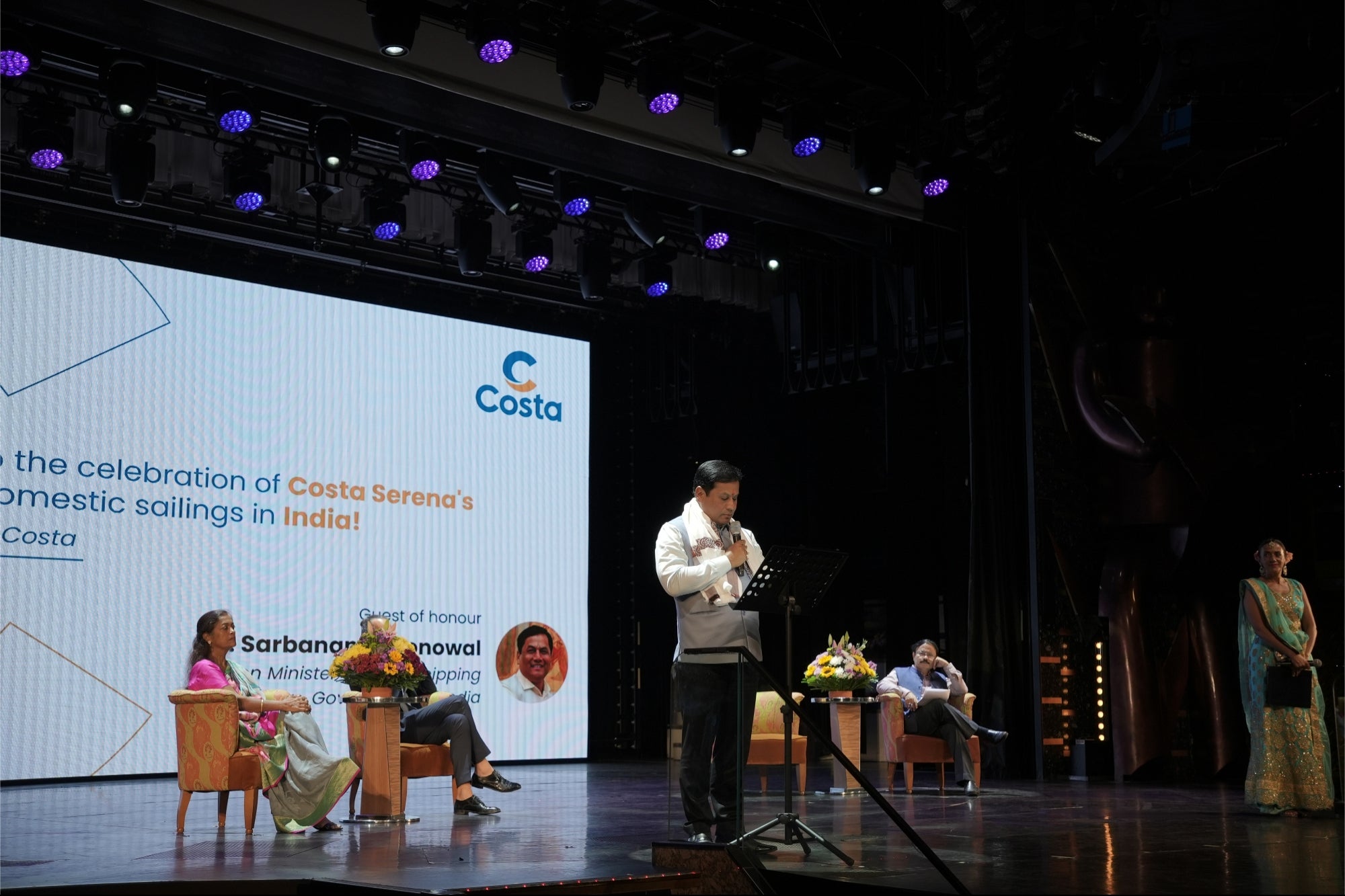 The Indian cruise market has huge potential, buoyed on by an increasing demand and disposable incomes. With an aim of increasing cruise passenger traffic, various initiatives have been taken by the government, such as infrastructure upgradation, rationalisation of port fees, removing ousting charges, providing e-visa facilities and many others. A significant step towards this took place recently with the launch of the domestic sailing of the first international cruise liner Costa Serena in Mumbai, in the presence of Sarbananda Sonowal, Union Minister of Ports, Shipping and Waterways.
At the event, Sonowal spoke extensively about the future of cruise tourism in India, which can be broken down into five significant observations:
1. A series of initiatives taken by the government to promote and to revitalize the cruise tourism industry and India is what ultimately has led to the launch of the Italian luxury liner which shall be followed by several others too in the coming future.
2. The measures taken by the government to boost the sector include constitutional uniform, single rate for all major ports, SOP for customs and immigration, modernization of cruise terminal with enhanced passengers' facility, among others.
3. The cruise tourism has seen a 180% rise in operation during the last nine years.
4. The launch of domestic sailing by Costa Cruises is not just a significant event for the tourism sector, but also a major contributor for the national economy. The arrival of these luxury ventures will radically result in the creation of numerous job opportunities, including jobs in various domains such as hospitality, catering, entertainment and ship operations. The cruise industry stimulates local businesses and boosts demand in regional economies.
5. The exploration of the coastal regions of India shall be boosted by these measures, which will help in not only showcasing the rich cultural and national diversity of India but also give a push to tourism related businesses such as hotels, restaurants and tour operators.
At the event, along with him were present Francesco Raffa Director Asia Region & Growth Markets, Costa Cruises and Nalini Gupta of Lotus Aero Enterprises and other senior officials. Starting off on November 4, 2023 till January 11, 2023, Costa Serena is set to home port in Mumbai and shall offer a total of 23 cruises from 2 to 5 days, visiting Mumbai, Cochin, Goa and the Lakshadweep Islands.