If You Can Only Pick One Stock For The Rest Of 2023, Pick Nvidia
You can't say you weren't warned. MarketBeat has been screaming for weeks about a massive earnings report, and that's exactly what they delivered.
This story originally appeared on MarketBeat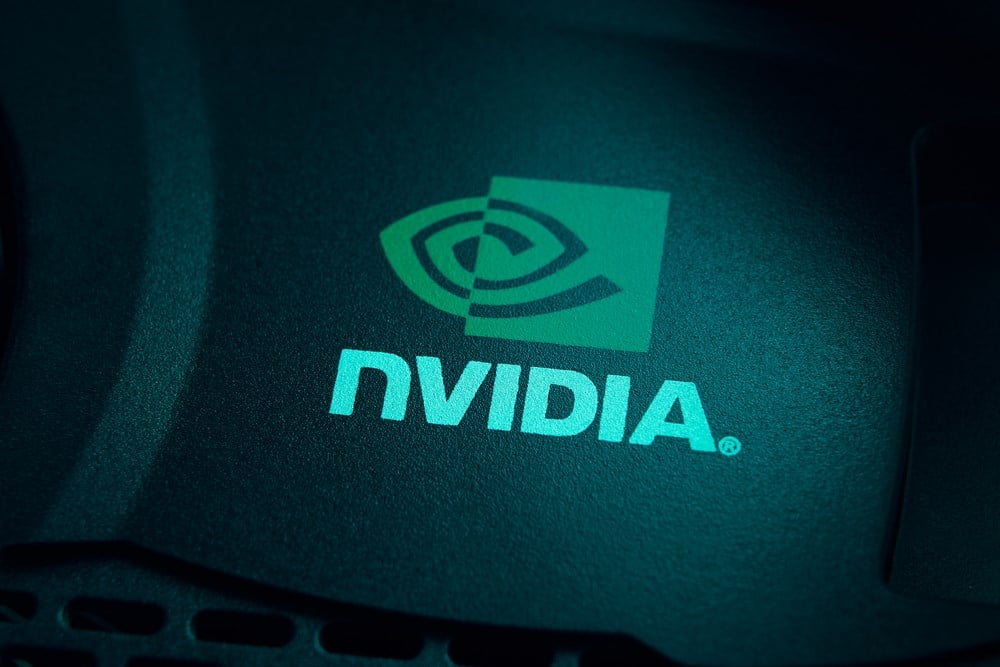 You can't say you weren't warned. MarketBeat has published several articles on Nvidia Corporation (NASDAQ: NVDA) in recent weeks, suggesting a massive earnings report was on the cards, and that's exactly what they delivered.
Wall Street is still digesting the numbers released earlier this morning, but as first impressions go, they don't get much better. Both Q1 earnings and revenue smashed analyst expectations, with the company's Data Center unit posting record revenue numbers. And the news only got better from there.
Forward Guidance
Looking ahead to the second quarter of the year, management is now forecasting total revenue to come in around $11 billion, which eclipses the previously forecasted $7.1 billion. On the back of this guidance, Nvidia shares have exploded and are trading up 30% in Thursday's pre-market session. This will have them opening at a fresh all-time high, capping a remarkable comeback that started last October.
Remember, Nvidia was one of those growth stocks that suffered from the rising interest rate cycle. Their shares fell as much as 70% in the year preceding last October, but they're now up a cool 260% in just eight months. As we wrote about last week, much of the recent upside, and indeed this stunning report, has been fuelled by surging expectations regarding AI.
Nvidia is expected to be one of the companies most well-positioned to take advantage of this fast-growing industry, and this morning's results had many investors wondering if this is just the start of the AI revolution.
CEO Jensen Huang reiterated on the earnings call that AI's "iPhone moment" has finally arrived. Wedbush's Dan Ives went out of his way to dismiss any concerns about AI already being in a bubble, writing in a note to clients that "for any investor calling this an AI bubble, we would point them to this Nvidia quarter and especially guidance which cements our bullish thesis around AI and speaks to the 4th Industrial Revolution now on the doorstep with AI".
Further Upside
Ives sees the opportunity in AI being worth something close to $800 billion over the coming years, and based on this morning's report and pre-market trading, Wall Street is clearly betting on Nvidia to lead the way. Additional bullish comments came from the team at Bernstein, where analyst Stacy Rasgon took the opportunity to reiterate this Outperform rating on Nvidia shares while boosting his price target to $475. Even if shares open up to the 30% they're currently at in the pre-market session, this still points to a further upside of around 25%.
J.P. Morgan analyst Harlan Sur went even further and doubled his previous price target to make it a flat $500. It's fair to expect similar moves to be made by many investment firms over the coming days, moves that will, in turn, only add further fuel to the rally, which is gathering steam. It feels like there's a true price revaluation going on in front of our eyes, and it's perhaps no surprise given management's forward guidance. While Nvidia has its fair share of bulls, few would have expected a gulf of that magnitude versus the consensus heading into the report.
Getting Involved
There really isn't much to dislike about Nvidia right now, and we're tempted to call this the new phase of a rally that is only going in one direction. While supply chain issues have hindered results in past quarters, Nvidia's management told investors this morning that they are "significantly" increasing the supply for products related to its data center business given the surge in interest surrounding AI.
Investors and those thinking about getting involved can rest assured that Nvidia knows just how big an opportunity it's holding and that they're not going to be caught napping. Those of us on the sidelines shouldn't be either.