Is Merck Stock a Buy After Its Post-Earnings Sell-Off?
Despite beating analysts' expectations on the top and bottom lines, MRK stock fell after earnings. This article analyzes if investors should jump in
This story originally appeared on MarketBeat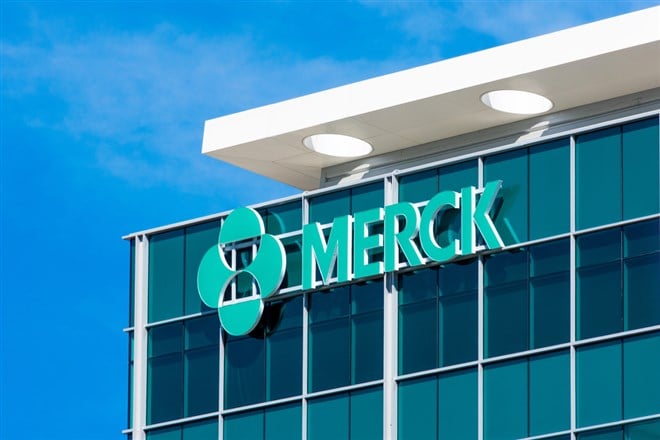 During this earnings season good news hasn't been enough for some investors. That was the case with Merck & Co., Inc. (NYSE: MRK). Despite beating analysts' expectations on the top and bottom lines, MRK stock is still down 2% two trading days after its earnings report.  
The drop in the stock price was a little unusual in that it came the day before the surprising jobs report that made for a turbulent trading session. MRK stock was essentially flat that day. So, what's next for the stock? That's the question this article will try to answer. 
When Good News is Not Good Enough 
There was nothing about Merck's earnings report that should alarm investors. There just wasn't anything that would serve as an immediate catalyst for MRK stock.  
Like many companies this earnings season, analysts are concerned that stocks that look properly valued may be overvalued. This isn't based on their reporting but on where earnings are expected to go.  
And that's where analysts are wavering on Merck. The company is projecting full-year EPS to be in the range of $6.80 and $6.95. That's well below the consensus estimate for $7.36. The company also forecasts between $57.2 billion and $58.7 billion. The midpoint of that guidance would be lower than the consensus estimate of $58.07 billion. 
The concern of analysts is founded on declining sales of Molnupiravir, the company's antiviral medication used to treat Covid-19. The company reported that sales slumped 13% for the year but still came in at more than double the estimate. Still, if Covid-19 continues to be endemic, it's fair to wonder where the company will make up that revenue. 
A Deep Pipeline 
For that, investors can look at the company's pipeline, which is robust. And more importantly, it includes 80 drugs that are in stage two trials and 25 in stage three trials. That gives Merck some of the feels of a biotech startup with the revenue and earnings you expect from a mature company.  
Is MRK Stock a Buy? 
The technical view shows it may be better to wait. MRK stock has had a strong run since September 2022. But since the beginning of the year, it's been in a bearish pattern of lower highs and lower lows.  
The stock looks to have hit a level of support that kept if from dropping below $100. The larger question is if it has enough momentum to push back to where it was before earnings. As of this writing, neither the bulls nor the bears seem to have much conviction. 
Turning to the fundamentals, the stock looks properly valued and has an exceptional profit margin. That being said, the stock is likely not to see a strong bounce until it gets a catalyst from one of the late-stage drug candidates in its pipeline.  
Of course, where earnings will go is anyone's guess. If the United States manages to avoid a recession, then some stocks that look properly valued now may benefit. That's the case with MRK stock, which trades for around 18x earnings. 
Analysts tracked by MarketBeat give MRK stock a Moderate Buy rating with a price target of around $115, a 10% increase from its current price. However, since the company's earnings report, four analysts have issued new price targets with two analysts raising their targets and two lowering their targets. It's fair to note that only one of those targets was below the current consensus price.