No, Video Isn't Dead -- It Still Boosts Sales Conversions When You Put It on the Right Pages of Your Site
Every business site has at least one page that could probably be beefed up with a video. Here are the big 5.
Opinions expressed by Entrepreneur contributors are their own.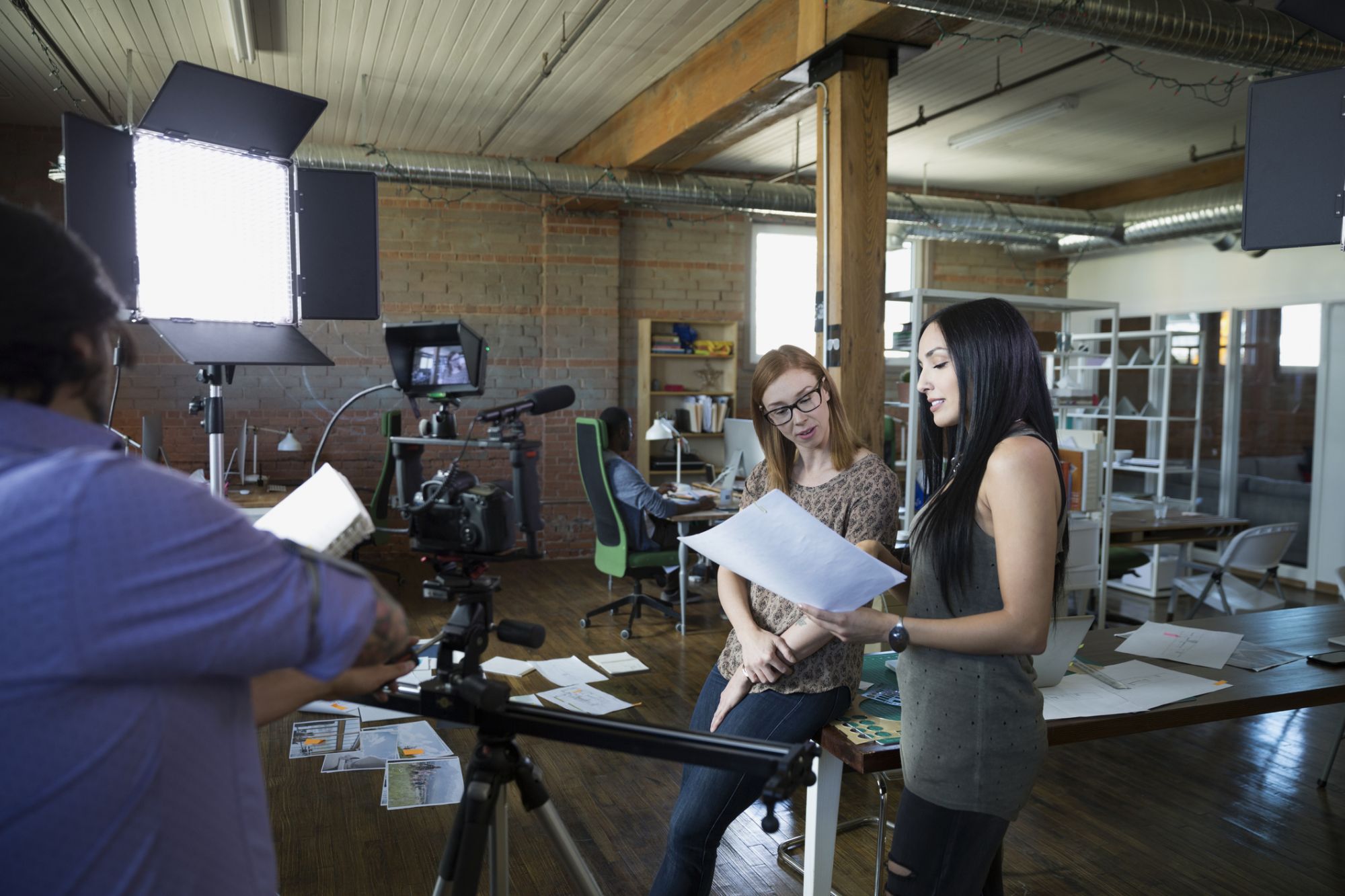 Despite the brouhaha surrounding Facebook's metric discrepancies, video isn't dead, on life support or even headed to urgent care. In fact, it's very much thriving on corporate websites, where businesses have discovered it belongs more than ever.
Of course, Facebook does owe video a sincere apology. Thanks to its miscalculations overstating social video consumption by up to 80 percent, according to Nieman Journalism Lab's findings, many marketers believed it was the savior they needed to restore lagging engagement figures.
Related: Everything You Need to Know About Using Videos on Your Website
Hence, the giant was slapped with a lawsuit. Yet video remains a strong tool -- faulty Facebook analyses aside.
How can this be true? Basically, Facebook's numbers don't mean much in the real world. Businesses don't have to care about the amount of video consumed. As brands, they need to care about what kinds of videos are being watched and what users are doing afterward. Those metrics, which can be accurately measured, are far more valuable.
Therefore, the question shouldn't be whether to invest in video, but how to determine when an eye-catching, emotion-prompting video makes sense. Most companies might be surprised to realize that the answer to video marketing usually lies within their own websites, starting with the home page.
Enhancing a business website with video
A current big trend on websites, according to Hubspot, is to have a home page featuring a carefully considered video. Typically, the home-page video communicates a specific message to visitors at the top of the funnel. Unfortunately, it's rare to see video on other pages.
A website peppered with videos allows an organization to increase sales and return on investment by creating a more dynamic experience. No longer are readers forced to wade through written content alone or stock images to understand a product or service. With video, they can rapidly break through the noise and efficiently determine whether the brand is a good fit.
Take the case of a startup restaurant: The home page could feature a 60- to 90-second video of the head chef demonstrating techniques, discussing his or her passion for food artistry and plating mouth-watering meals. This visual tour might continue on a menu page, showcasing behind-the-scenes video of the making of molten lava cake or offering snippets of diners raving about an entree.
The opportunity for video placement exists everywhere on a business's website. However, there are five "biggies" when it comes to the easiest places to incorporate new videos in addition to the home page:
1. Your "About Us" page
Where does a person go to find out more information about a company's mission, culture or history? The "About Us" page, of course. Users ordinarily aren't ready to buy just yet, so it's fine to make a fun video showing off your brand's personality. The founder might offer an insider look at his or her day, for instance, as a compelling way to emphasize the company's creation story.
If you want an example of what I'm talking about, Twitter hits all the must-haves for a solid "About Us" video. Videos play in the background, talking about users' stories and showing how the social site works in real life. Best of all, the videos work well without sound and don't break the bank to produce.
2. Your employment page
Talented applicants don't take branding for granted. They actively search for brands that align with their preferred office environment, right down to their potential co-workers and company benefits. Video messages from warm, inviting internal team members can influence prospective team members to submit cover letters and résumés.
Normally, a full-size, embedded, autoplaying video is a miss, but Spotify's employment page uses it in a nondistracting way. It offers a job search call to action and a video that rests in the background and showcases the brand's messaging and thoughtful purpose.
Related: 5 Reasons Businesses Should Focus on Creating Video Content
3. Your product pages
Try to explain with words how to put a box together, and it'll be clunky and boring. A better solution would be to put together a seconds-long video. The same can be true for many products and services that require research and understanding to get consumers to buy. The only caveat? Product page videos shouldn't be overly pushy. Yes, they can extol your products' advantages such as their unique features, but they shouldn't try to do the salesperson's job.
They should also be short, a rule that Allbirds follows. The shoe company's products are augmented by short videos showing what its shoes look like in action. The videos feel seamless and serve the company's purpose without being in-your-face.
4. Your landing pages
Landing pages are destinations for qualified leads, so videos there will likely get tons of targeted traffic. The faster visitors become engaged, the better. Thus, video serves as a godsend. Generally speaking, landing pages are jam-packed with "stuff," such as introductions, benefits, product information, lead generation forms and a call to action.
A video that makes the page less messy can encourage a higher conversion rate.
The native advertising platform Taboola has a landing page replete with autoplaying video. It introduces Taboola to viewers without committing the sin of being obnoxious. Plus, it works sans sound, allowing customers to read the captions and take in the content without reaching for their headphones.
5. Your "Getting Started" pages
How does a product work in the real world? A video can offer an initial in-depth introduction and strong impression. Obviously, the key to videos on these pages is to highlight how to use the item or service so people unfamiliar with the brand get a taste of exactly what will happen after they make a purchase (not to mention why they should care in the first place).
Zipcar handles this well: It embedded a video on its "Getting Started" page to introduce customers to the product and process. Unlike other sites' videos, this one doesn't auto-play. The user can opt to watch the video and then read more on the web page as needed.
Related: Here's Why Businesses Should Focus on Video Content
Facebook video debates aside, every business site has at least one page that could probably be beefed up with a video. Best of all, the videos don't have to be professional quality, and they don't have to be an all-or-nothing experiment. A few A/B split tests can determine whether video is the right performer for the job on any page, giving marketers deeper insights into how to snag more leads and improve sales.